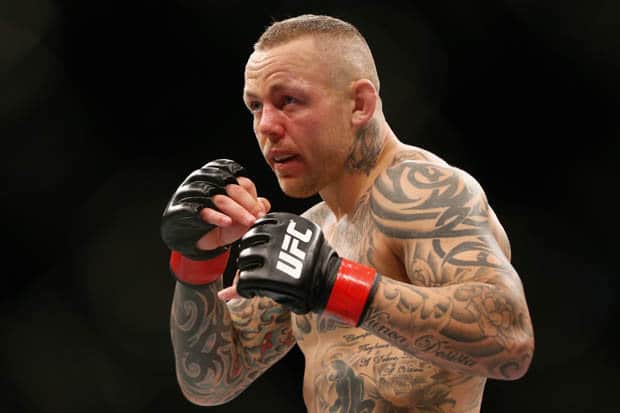 UFC Fight Night 110 is in the books, and now it's time for Reebok to pay the fighters their sponsorship money.
UFC Fight Night 110 took place on Saturday, June 11th 2017 at Spark Arena in Auckland, New Zealand. The prelims aired on UFC Fight Pass at 7PM/4PM ETPT with two bouts while four bouts aired on FOX Sports 1 at 8PM/5PM ETPT. The main card featured six bouts on FOX Sports 1 at 10PM/7PM ETPT.
A heavyweight bout between Derrick Lewis and former interim title contender Mark Hunt served as the main event.Derek Brunson vs. Dan Kelly in a middleweight bout served as the co-main event. Rounding out the main card was Dan Hooker vs. Ross Pearson in a lightweight bout, Henrique da Silva vs. Ion Cutelaba in a light heavyweight bout, Tim Elliott vs. Ben Nguyen in a flyweight bout, and Alex Volkanovski vs. Mizuto Hirota in a featherweight bout.
The full payouts include:
Mark Hunt: $10,000 def. Derrick Lewis: $10,000
Derek Brunson: $10,000 def. Daniel Kelly: $5,000
Dan Hooker: $5,000 def. Ross Pearson: $20,000
Ion Cutelaba: $2,500 def. Luis Henrique da Silva: $2,500
Ben Nguyen: $2,500 def. Tim Elliott: $5,000
Alex Volkanovski: $2,500 def. Mizuto Hirota: $2,500
Vinc Pichel: $2,500 def. Damien Brown: $2,500
Luke Jumeau: $2,500 def. Dominique Steele: $2,500
John Moraga: $10,000 def. Ashkan Mokhtarian: $2,500
Zak Ottow: $2,500 def. Kiichi Kunimoto: $2,500
J.J. Aldrich: $2,500 def. Chanmi Jeon: $2,500
If you enjoyed this story, please share it on social media!