Tomorrow (Sat., March 11, 2017) the UFC heads to Brazil with UFC Fight Night 106 from the Centro de Formação Olímpica do Nordeste in Fortaleza, Brazil.
The main event features a potential changing of the guard when longtime MMA legend and UFC record holder Vitor Belfort meets streaking 25-year-old Kelvin Gastelum at middleweight.
Another Brazilian legend will return in the co-main event when Mauricio "Shogun" Rua meets 205-pound contender Gian Villante. The rest of the main card is full of relevant and promising fights as well, with a pivotal 155-pound contest between the highly contrasting Edson Barboza and Beneil Dariush, and also a contest between former title contender Bethe Correia and Marion Reneau.
Check out our predictions for the under-the-radar event below.
Vitor Belfort vs. Kelvin Gastelum:
I just can't see this as more than a glorified showcase fight for Gastelum's continued rise, because he ran through Tim Kennedy at UFC 205 while the 39-year-old Belfort has been seemingly showing up to get finished for a paycheck in his post-TRT form.
The former light heavyweight champion will always have fight-changing power, yet I don't think it will matter against the hard-charging, more rounded game of the younger Gastelum.
Prediction: Gastelum via TKO in R1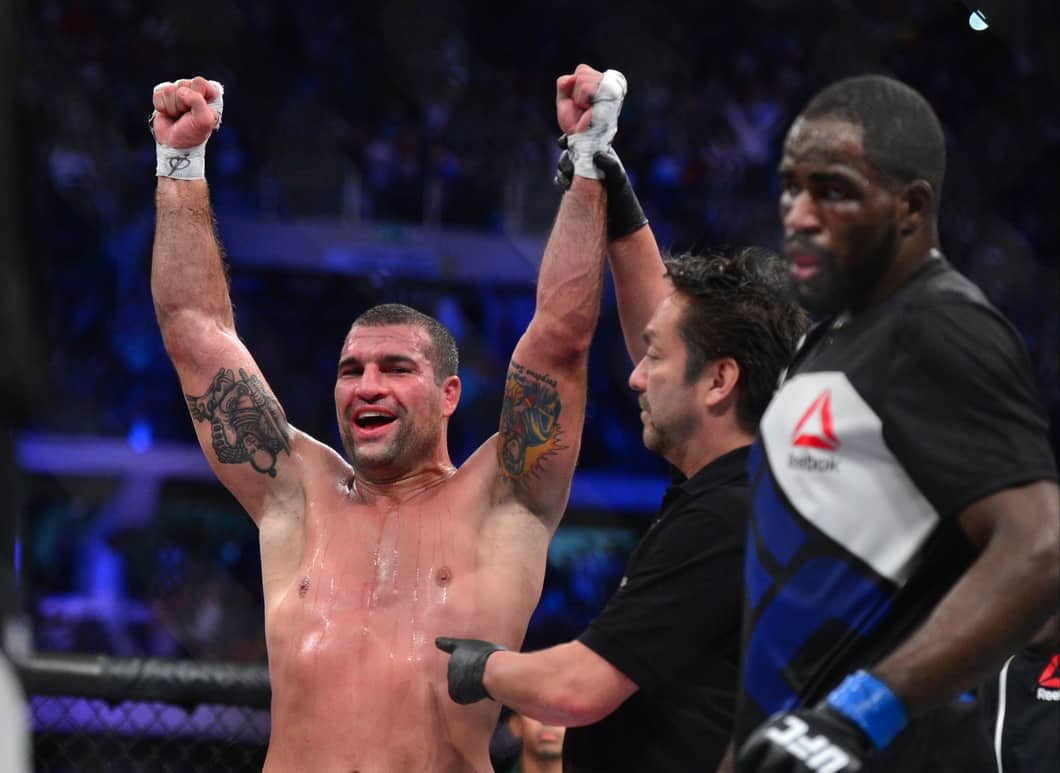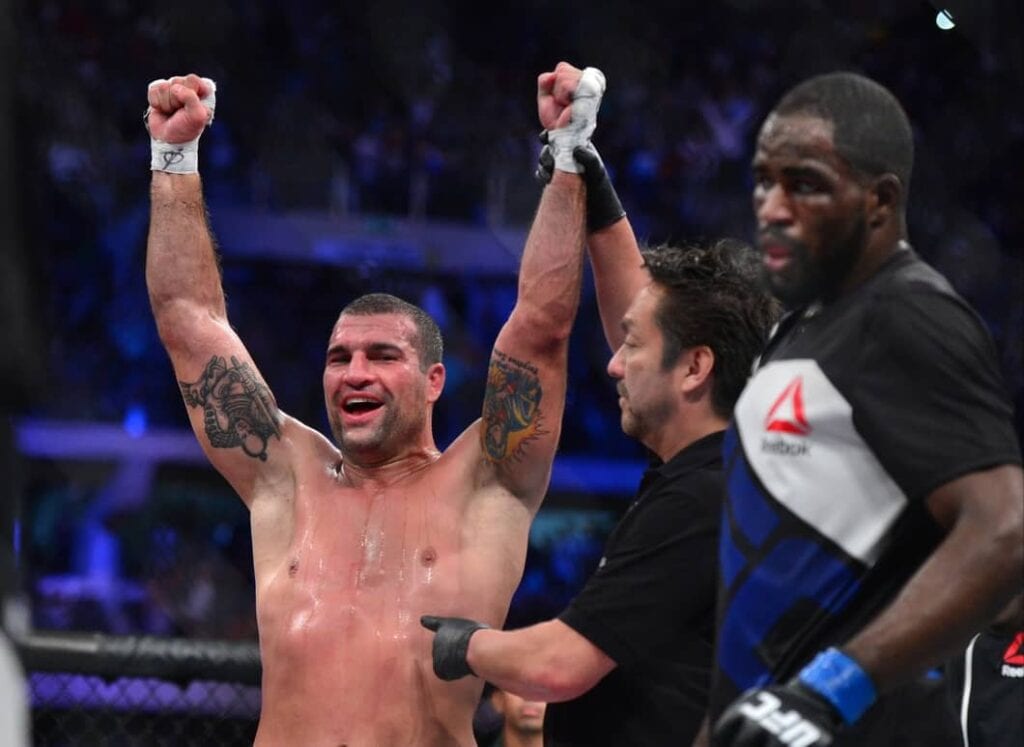 Shogun Rua vs. Gian Villante:
I think it's nearly impossible to not be a fan of MMA legend Shogun, especially based on his sport-changing run to the Pride Middleweight Grand Prix title as a 23-year-old freight train.
But that Rua is long gone following seemingly never-ending surgeries and myriad other injuries, and he's been inconsistent in the last few years. Meanwhile, Villante brings a predictable wrestle-boxer game to the table, and he's a fighter who's always seemingly on the cusp of doing big things in arguably the shallowest division in all of MMA only to lose a pivotal bout. This is his biggest fight in terms of name recognition, however, so I think the East Coast native gets the job done against a once-great fighter starting to fade significantly.
Prediction: Villante by unanimous decision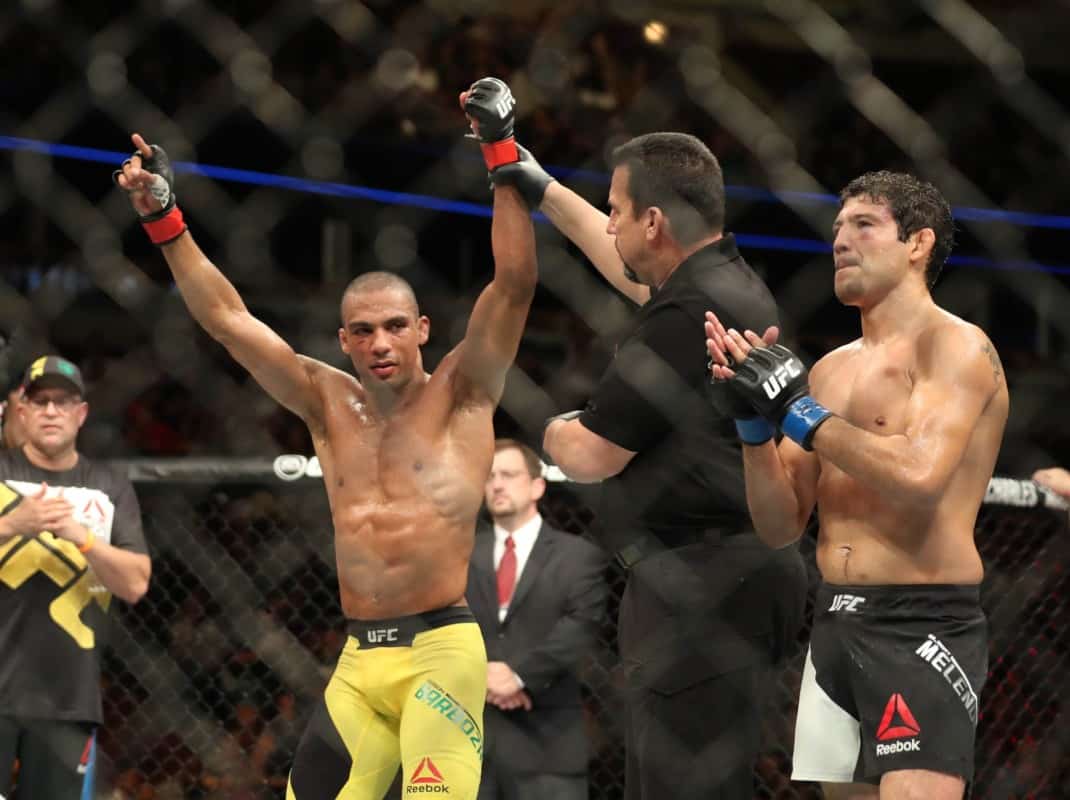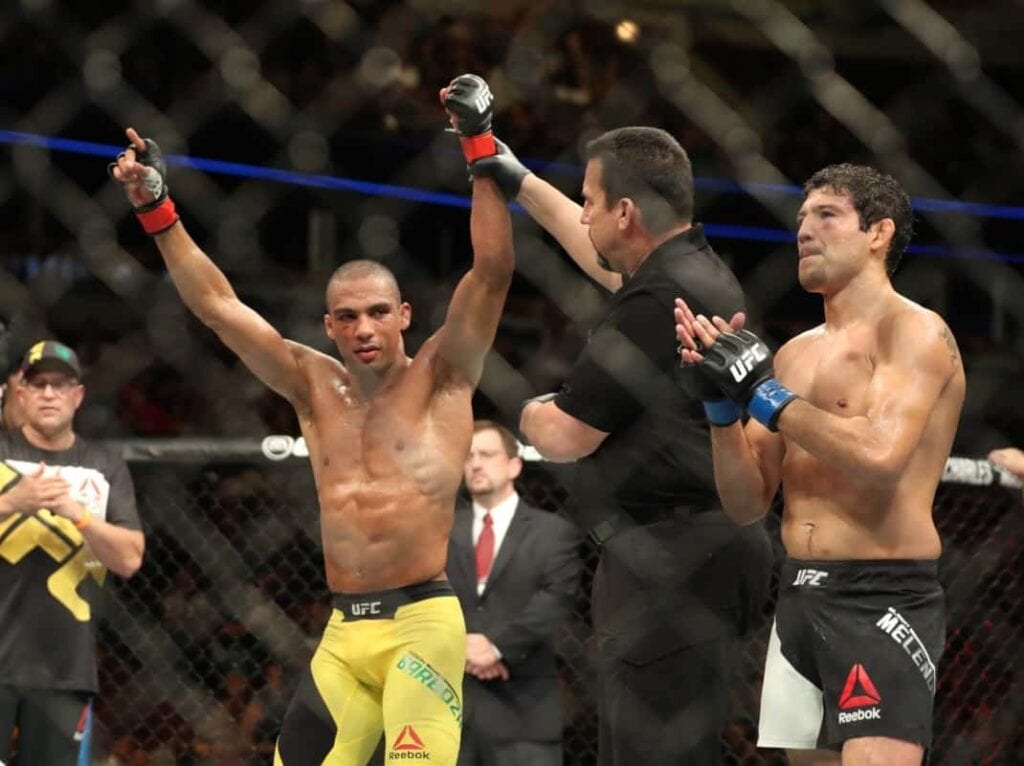 Edson Barboza vs. Beneil Dariush:
This pivotal 155-pound scrap couldn't present more contrasting styles with the slick striking game of Barboza colliding with the grappling game of Dariush. "Junior" has looked elite during his two-fight winning streak over Gilbert Melendez and Anthony Pettis following a close loss to Tony Ferguson, and he has some of the best low kicks in MMA.
Dariush knows that so will most likely be looking to make this fight play out up close, where he can clinch and get the fight to the canvas in order to use his black belt in Brazilian jiu-jitsu. The Kings MMA standout has some power in his hands, but there isn't much reason to trade with a buzz saw like Barboza. I think the Brazilian will be able to effectively keep the distance with his kicks and land enough volume to outlast a third consecutive top name.
Prediction: Barboza by unanimous decision
Jussier Formiga vs. Ray Borg:
This is a very interesting flyweight bout in a shallow division where one huge statement victory could propel any 125-pound contender to the position of being the only top-ranked fighter who has not been beaten by divisional kingpin Demetrious Johnson, especially considering the way the UFC has been letting Top 10-ranked names go in the floundering and uninspiring division. Each fighter has won four out of his last five bouts, with the Brazilian Formiga probably maintaining a slight edge in grappling while Borg packs more power in his punches. It should be close, so I see the crowd propelling Formiga to a hard-fought win over Borg when the dust settles.
Prediction: Formiga, unanimous decision
Bethe Correia vs. Marion Reneau:
This fight's a tough one to pick for me, as Correia really hasn't shown us much outside of a split decision over Jessica Eye that was largely due to Eye's inactivity more than anything else, since her two-fight losing streak to Ronda Rousey and Raquel Pennington, while Reneau also rebounded with a win over Milana Dudieva after two losses of her own. Fighting in her home country, Correia looked in amazing shape during her open workouts, and although I can't discount the toughness of Reneau, I can't seem to shake the opinion that going into such hostile territory is going to be tough for the 39-year-old veteran.
Prediction: Correia by decision
Tim Means vs. Alex Oliveira:
This rematch of their first bout at UFC 207 where Means was initially disqualified for landing illegal knees to a grounded Oliveira, a result that was later changed to a no contest when Means' strikes were dubbed accidental, brings the bad blood of that result, evident by Means' taunting at the event media day.
It's taking place in Oliveira's backyard now, yet I still believe the much larger Means will find a way to score a finish over "Cowboy, who once fought at lightweight. The Brazilian brings it every tie out and is a solid striker and dangerous grappler, but Means' size and reach paired with his aggressive striking should be the difference.
Prediction: Means by second round TKO