It looks like a rising UFC light heavyweight prospect made a big mistake earlier this year.
When looking back at 205-pound competitor Johnny Walker's Instagram account, a post was made back in April endorsing a performance-enhancing drug known as Mk-677 (ibutamoren). Mk-677 is one of the banned substances by the United States Anti-Doping Agency (USADA), who handles the drug testing of UFC fighters. Check out a screenshot of the post here: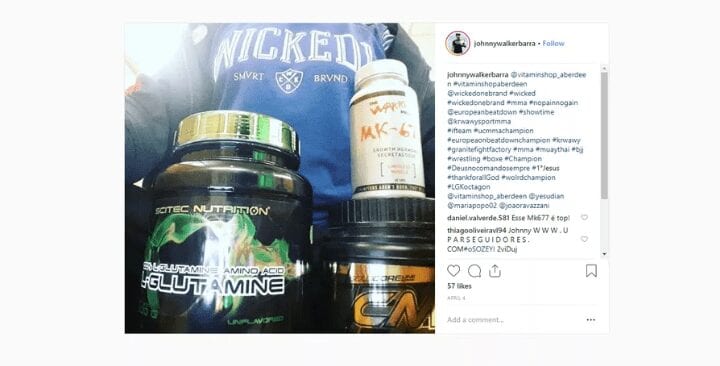 Recently, Walker picked up a knockout win over Khalil Rountree Jr. at UFC Argentina, which also earned him a Performance Of The Night bonus. Under the WADA prohibited list, Ibutamoren is banned as a non-specified substance. It's listed under Section 2 Peptide Hormones, Growth Factors, Related Substances, and Mimetics.
The default sanction of a two-year suspension is given to a fighter who tests positive for the substance under the UFC's anti-doping program. The use of ibutamoren has been linked to muscle growth and increased recovery, however, the experimental drug is not approved by the FDA at this time.
Walker could find himself in trouble with USADA if the anti-doping agency decides to look into the light heavyweight's affiliation with the growth hormone after his Instagram post has come back to haunt him.