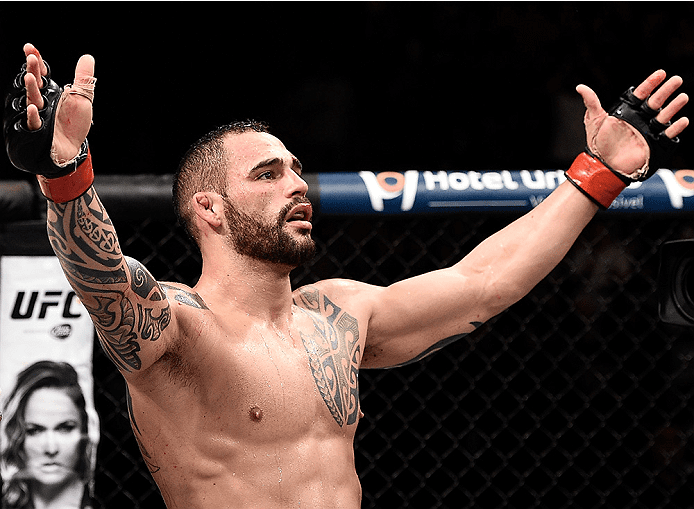 The Octagon touched down in South America for Saturday (Nov 17, 2018) night's UFC Argentina.
UFC Fight Night 140 better known as UFC Argentina, offered 12 fights in total to take place at the Luna Park arena in Buenos Aires. This event will be live on Fox Sports 1 if you choose to tune in.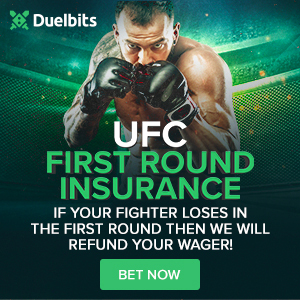 10 fighters made the walk to the Octagon on the main card before Argentina's own Santiago Ponzinibbio and Neil Magny meet in the center of the cage for the night's main event.
Ponzinibbio (26-3) had won eight of his last nine fights dating back to 2014. He most recently dispatched of Mike Perry at UFC on FOX 26 back in December of 2017. If Ponzinibbio can get past Magny he would have a strong case for a title shot next.
Magny (21-6) won eight of 10 fights since 2014. He most recently got his hand raised at UFC Fight Night 130 back in May. Magny is a smart fighter who doesn't make many mistakes while Ponzinibbio is a fast starter that tends to throw caution into the wind. On paper, this fight looked to be a fun fight.
Round One
Magny throws some pump fakes out there to gauge distance. Ponzinibbio backs Magny up to the cage. Ponzinibbio is picking apart Magny and won't let him off the cage. Ponzinibbio pops him again with a jab. Magny looks a bit hesitant. Ponzinibbio is picking his shots here doing a good job not letting Magny off the cage. Magny opens up with some strikes and creates some distance. Ponzinibbio pops another jab that hurts Magny. He follows it up with a hard right hand. Ponzinibbio blasts Magny with a right hand at the end of the round.
Round Two
Magny comes out in round two the aggressor landing some hands that back off Ponzinibbio. The Argentinian clips Magny and he falls to the canvas. Magny wants Ponzinibbio to come to the ground. Ponzinibbio would not have it. The fight resumes on the feet. Magny trying to get off first in these exchanges but it looks like his lead leg is bothering him. Herb Dean stops the action to have the Doctor look at Ponzinibbio's cut. The fight resumes. Ponzinibbio blasts Magny with a leg kick and Magny is in noticeable pain. He can hardly stand. Magny shoots a takedown but Ponzinibbio defends easily. Ponzinibbio lands a hard jab that wobbles Magny. The round ends and Magny can hardly stand.
Round Three
Magny comes out firing quick jabs. Ponzinibbio backs him up and lands a kick. Magny circles back to the center of the cage. Ponzinibbio goes back to the leg kick and Magny is basically on one leg at this point. Ponzinibbio stalking Magny mixing up his strikes nicely. Ponzinibbio lands another leg kick. Magny lands a push kick that backs off the Argentine. Magny starting to make his jab work here in round three. The round ends with the fighters standing in wait.
Round Four
Magny comes out firing his jab but Ponzinibbio goes right back to the leg kick. Magny falls due to the pain from the leg kick and Ponzinibbio lets him back up. He drops him again with leg kicks. He drops Magny a third time this round with leg kicks and Herb Dean is close to stopping this fight. Ponzinibbio lands a right hand to the jaw that sends Magny to the canvas. The fight is over.
Santiago Ponzinibbio defeats Neil Magny via KO at 2:36 of round four