Two epic fights were announced during last night's UFC Fight Night 88 event in Las Vegas, Nevada, and they feature some seriously great match ups. First off we'll take a look at the former heavyweight champion Fabricio Werdum's next fight. "Vai Cavalo' lost the title against Stipe Miocic in his first attempted defense at UFC 198. Thje Croatian silenced the Brazilian crowds with a monstrous one punch knockout, sending the home town favorite face first and out cold on the canvas.
During the broadcast of UFC Fight Night 88, it was confirmed Werdum would be returning against Ben Rothwell, and the target event is UFC 203 in Cleveland, Ohio. Sound familiar? Yep, that's where Stipe Miocic will hope to defend his newly acquired belt against Alistair Overeem.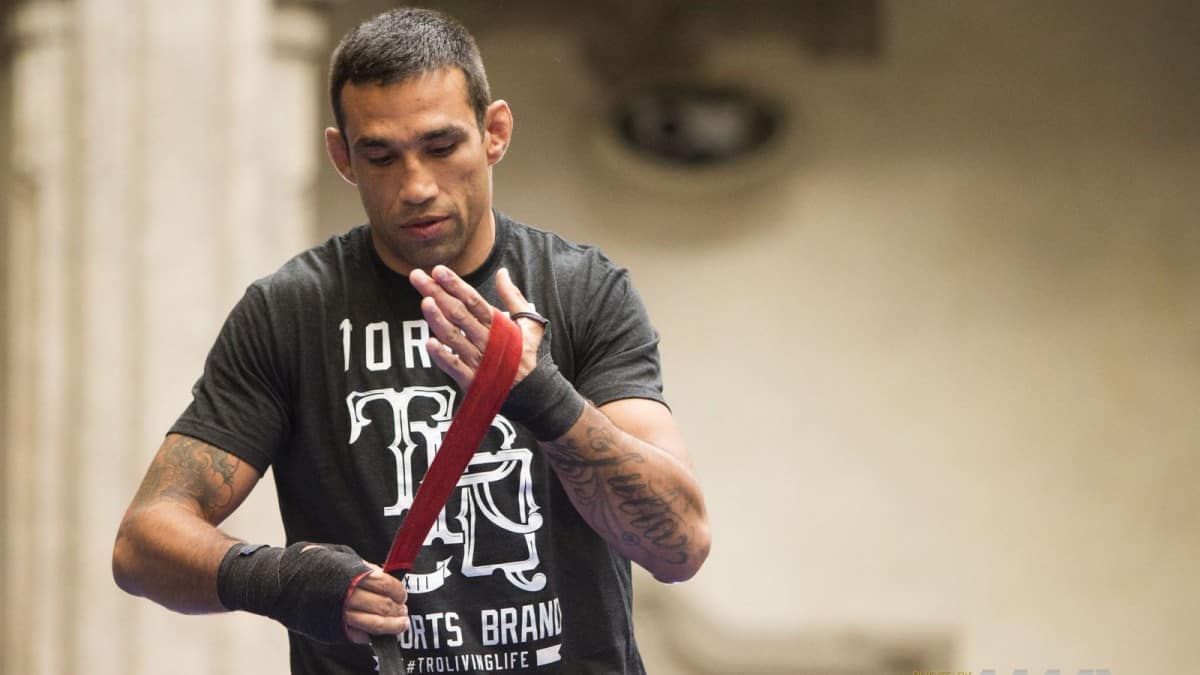 After victories over Fedor Emelianenko and Cain Velasquez, Werdum was being talked about as the greatest heavyweight of all time, and he'll face a stern challenge in 'Big Ben.' Rothwell has taken out Alistair Overeem, Matt Mitrione and Josh Barnett, but was snubbed by a rampant Junior dos Santos at UFC Fight Night 86. The winner of this bout will be making clear headway in the 265-pound division.
On to another former heavyweight champion, Andrei Arlovski has been pitted against 'Warmaster' Josh Barnett.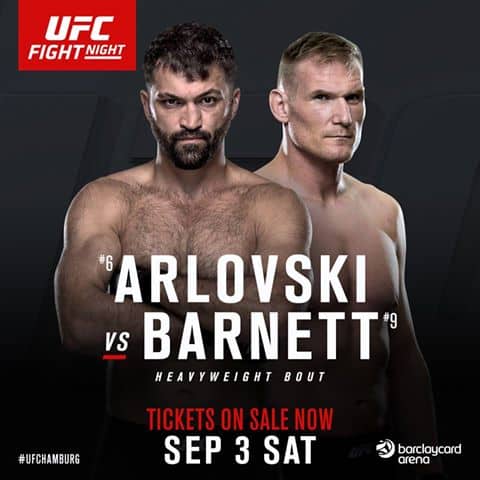 The number six ranked 'Pitbull' suffered a streak ending loss to Stipe Miocic, followed by a crushing UFC Rotterdam loss to Alistair Overeem. After defeating Roy Nelson, the highly regarded catch wrestler Barnett was shockingly submitted by Ben Rothwell, and now will look to get back to winning ways at the UFC Hamburg event on September 3rd.
Also bookedin for the event is a light-heavyweight showdown between Ryan Bader and Ilir Latifi. As per the UFC's official Facebook page: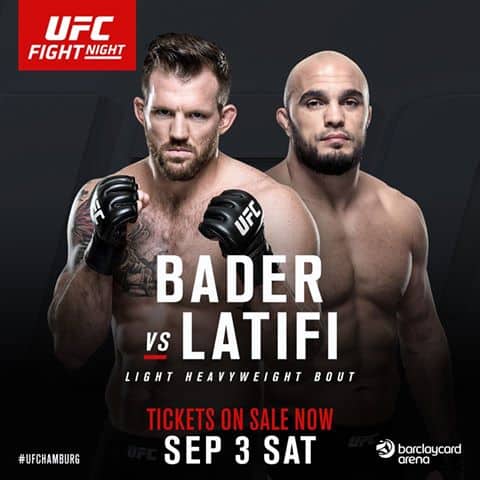 It's widely believed that former title challenger Alexander Gustafsson will return to action in Hamburg too, although at the moment nothing is official.
Stay tuned to LowKickMMA for more UFC ad MMA news as it comes in.