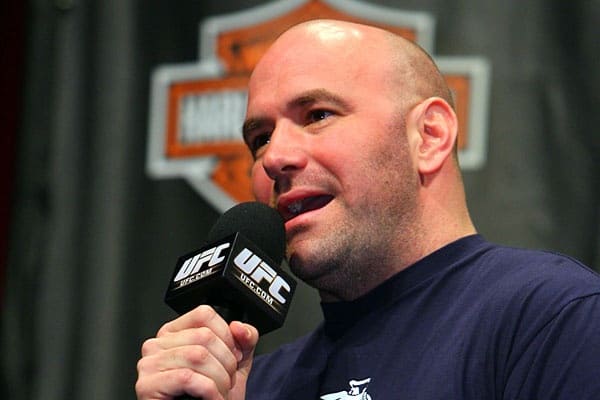 During today's Q&A session with fans at the UFC Fan Expo, UFC President Dana White announced that UFC 200 will take place July 2, 2016, at the soon-to-be-opened Las Vegas Arena.
Dana White announces UFC 200 Will Take Place at the new MGM arena July 2, 2016 pic.twitter.com/6BKHSXnK2P

— Ron Kruck (@rkruck) July 10, 2015
It should be noted that UFC 100 was the biggest drawing event/PPV in UFC history. The promotion will attempt to similar numbers with this event.
UFC 100 took place on July 11th, 2009 and did $5,128,490 at the live gate, but more importantly did 1,600,000 pay-per-view buys.
UFC 100 featured two championship bouts that saw Brock Lesnar defend his heavyweight championship against Frank Mir, GSP dominate Thiago Alves to retain his welterweight championship and one of the most sickest KO's you'll ever see in the UFC by Dan Henderson to Michael Bisping.
According to UFC's issued statement about the news, the UFC 200 is expected to be the cornerstone of the UFC's next International Fight Week, and the week of festivities will also include the always popular UFC Fan Expo.