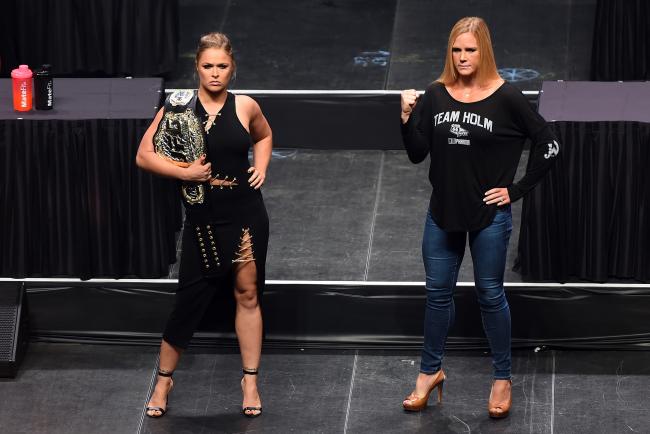 Dominant UFC women's bantamweight champion "Rowdy" Ronda Rousey will look to make the seventh defense of her 135-pound title this Saturday (November 14, 2015) in the main event of UFC 193 from Australia as she takes on Holly "The Preacher's Daughter" Holm.
Holm, an undefeated mixed martial artist and a former multi-time boxing champion, has long been considered to be one of Rousey's toughest and only challenges. The "Rowdy" one has run a demolition course through all of her opponents to date, and she will be a massive favorite heading into the show down this weekend.Currently, Holly Holm is a 10-1 underdog in this fight.
This is fighting, however, meaning anything can happen. Without further ado, let's take a look at the LowKickMMA Ronda Rousey vs. Holly Holm breakdown below: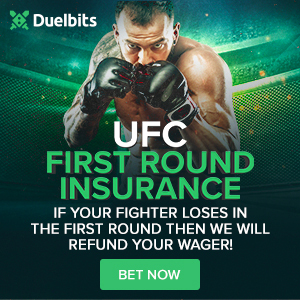 Striking
As a natural grappler, Rousey has improved her striking tremendously over the last few years working with her head coach Edmund Tarverdyan.
Three out of her past four victories have come by way of T/KO, and she has shown increased hand speed, and power while continuing to add new weapons to her tool box.
However, it's hard to compare to a lifetime of experience, as Holm has in both boxing, and kickboxing.
"The Preacher's Daughter" is a 19-time boxing champion, and six of her nine MMA wins have come by way of knockout. She moves very well, and also uses her length and her kicks to keep a distance which will be important here.
Rousey has also tended to sometimes leave herself open while swinging wildly which she will have to be careful of here. Despite the champion's impressive progress, Holm is simply, the more experienced, more fluent striker. 60-40 Holm.
Takedowns
Just like Holm has a wealth of striking experience, Rousey has a decorated background in Judo, specifically at the Olympic level.
This is the bread and butter of the champion, and we have seen time and time again the way she is able to latch on to opponents and simply launch them.
The "Rowdy" one averages an insane eight takedowns per contest, while landing over 70 percent of her attempts. Holm has shown improvements in rounding out her game, but she will be outclassed in this department by a wide margin. 65-35 Rousey.
Submissions
The champion is a master of bringing the fight to the ground and she is a tactician once there. She started her career off with eight-straight arm bar finishes, and has won nine of her 12 bouts by way of submission.
"The Preacher's Daughter" has never scored a submission victory, and has also never been submitted, but we all know that Rousey is a different kind of animal on the mat. Holm will want to desperately stay away from the grappling exchanges, as she will be at a disadvantage for sure. 60-40 Rousey.
Will Holm be able to offer up a challenge, or will Rousey once again dispatch of another contender?