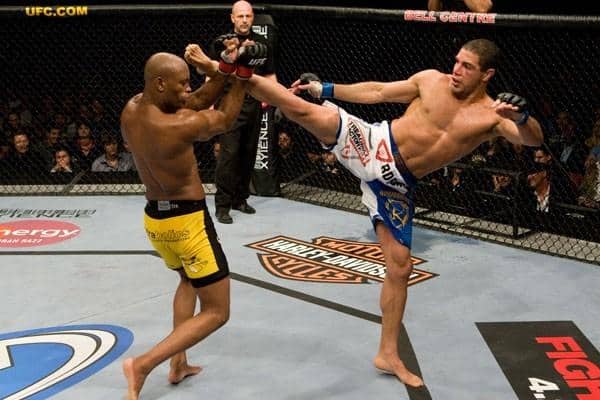 Tim Boetsch vs Thales Leites is official for UFC 183 in January……
UFC 183 is set to go down in January 2015, with former middleweight champion Anderson Silva attempting to make a glorious return against Nick Diaz in the main event. Las Vegas, Nevada will play host to the return of "The Spider", and also of the elusive Stockton bad boy, and former Strikeforce welterweight champion Nick Diaz.
Now we learn that middleweight sluggers Thales Leites and Tim Boetsch have been paired up for UFC 183, in a fight that has T/KO written all over it. "The Barbarian" is best known for his crushing comeback KO over Yushin Okami at UFC 144, but has also topped Hector Lombard, CB Dolloway and Brad Tavares in the time since.
Leities is on fire right now, unbeaten in his last seven outings and has scored two knockouts on the bounce. Most recently he starched Francis Carmont in the second round of their UFC Fight Night 49 showdown, and another win would probably break the Nova Uniao fighter in to the 185-pound top ten ranks.
Check out how the UFC 183 card looks with the addition of Tim Boetsch vs Thales Leites….
Nick Diaz vs. Anderson Silva
Thiago Alves vs. Jordan Mein
Tim Boetsch vs. Thales Leites
Andy Enz vs. Thiago Santos
Ildemar Alcantara vs. Richardson Moreira
Follow @Rorylowkick

Follow @LowKick_MMA

Tweet