Tyson Fury open to fighting Jon Jones in a cage following Francis Ngannou bout: 'I'd knock him out in seconds'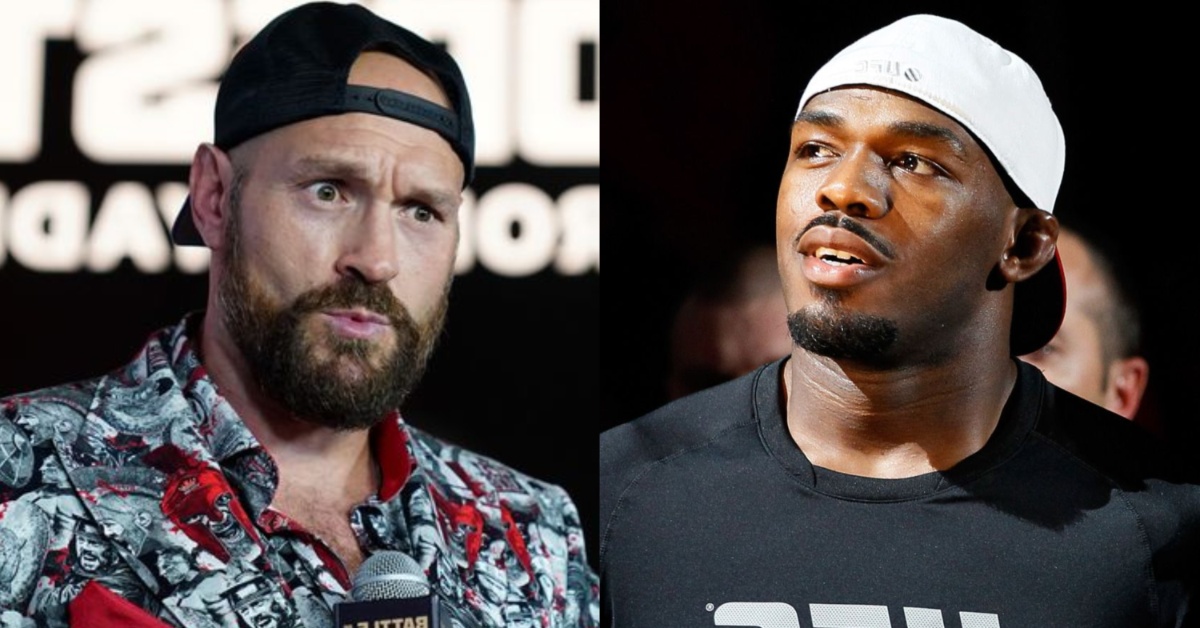 Once Tyson Fury settles his business with former UFC heavyweight champion Francis Ngannou inside the squared circle, he'd like to test his mettle against the promotion's reigning titleholder, Jon Jones.
On October 28, 'The Gypsy King' will step back into the ring for a highly anticipated crossover clash with MMA superstar Francis Ngannou. The pair went face-to-face for the first time since signing on the dotted line during a pre-fight press event in London, though the event itself will take place in the Saudi Arabian capital of Riyadh.
Tyson Fury is Ready to Step into the Cage
During Thursday's festivities, Tyson Fury confirmed that, despite prior reports, there is no rematch clause between himself and Ngannou. "I don't like rematches, I hate them, I've been in litigation over proxy rematch clauses, Fury said. "When you beat a man once, that should be it, move on." However, that doesn't mean Fury isn't open to fighting Ngannou again following their October showdown. In fact, the reigning WBC world champion is already making plans to strap on a pair of four-ounce gloves and meet 'The Predator' in the cage.
"I'd like to fight Ngannou in the cage, I think I can beat him for sure," Fury said. "He's not a good wrestler, he's known for striking and I'm a better striker than him. In little gloves, I'd knock him out in seconds."
Fury wasn't quite done, also suggesting that he'd be willing to step inside a cage with pound-for-pound great Jon Jones, for the right price, of course.
"I'd fight Jon Jones also in the cage if the money was right," Fury added.
This isn't the first time Tyson Fury has made mention of Jon Jones. The pair had quite the fiery feud going on social media after long-time commentator Joe Rogan suggested that 'Bones' would mop the floor with Fury if the two were ever locked in a room together. According to Fury, the UFC reached out and made him an offer to compete in a "hybrid rules" fight, but 'The Gyspy King' ultimately opted to fight Francis Ngannou in a sport that he's much more familiar with.
If the oddsmakers are correct, and Fury leaves Saudi Arabia with his hand raised, it could make his potential UFC debut an even bigger money-maker for himself and the promotion.