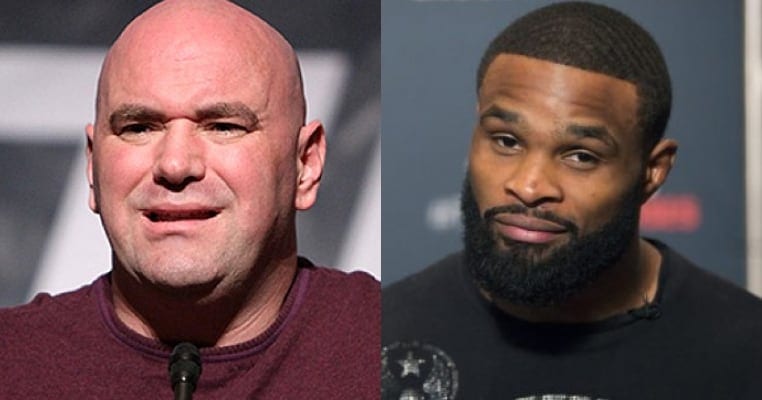 Dana White made it incredibly clear that he wasn't a fan of Tyron Woodley's recent performances when he ripped into the UFC welterweight champion in the moments directly after his safe, boo-inducing win over Demian Maia in the co-main event of last Saturday's (July 29, 2017) UFC 214 from Anaheim, Calif.
And not only did he publicly call out his champion, but he was so mad he even took the promised Georges St-Pierre fight from "The Chosen One" and gave it "back" to Michael Bisping.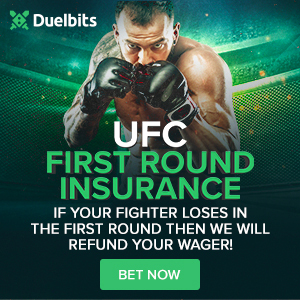 Coupled with his lackluster win over Stephen "Wonderboy" Thompson in the main event of March's UFC 209, Woodley was beginning to have a reputation as a once-feared knockout artist who now played it safe in order to keep his belt. Sharing the fans' opinion of the 170-pound ruler, White even proclaimed fans didn't want to see him fight anymore:
"You ask fans if they want to see Woodley fight again, I think that will be a flat out no."
But Woodley was quick to respond during an appearance on The MMA Hour today, asking White for some fair promotion before revealing that he had seriously injured his shoulder and how it affected his shots:
"I don't care so much about the fans, but when your job title is promoter, promote your f*cking fighters. Promote your champion. Don't demote your champion. I threw my shoulder out in the first round, I wasn't able to throw any damaging shots — for you guys who don't understand what a labrum tear is, go get on Google or Wikipedia and figure it out — and I still stayed the course, I stayed on path, I stayed on point, I executed the gameplan. I had to reduce all of my shots from overhands, uppercuts, things that were hurting my shoulder, to straight punches."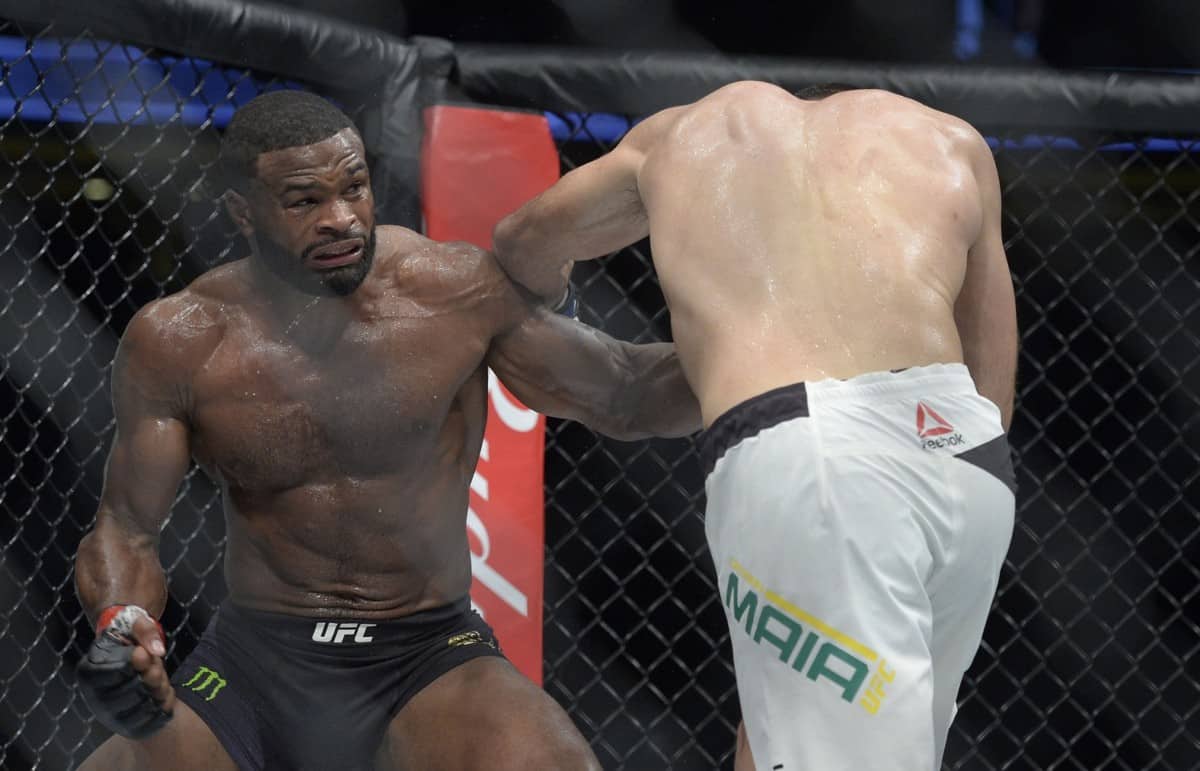 A torn labrum is no injury to scoff at, especially for a power puncher known for his big, looping shots. Woodley will be out for a significant amount of time after defeating Maia, and in that absence he wants White to make it right. So he took things to an all-new level from there, threatening to out White for some skeletons in his closet if he did not get the public apology he so desired:
"So, sorry in advance, I'm mad because I've had this surgery before. It's not a fun one. It's not a quick recovery. It's not something that I'm excited about. I'm going to get a couple second opinions. Literally I'm in the Uber right now, I just f*cking got out of the doctors office, like right this second. There's paperwork in my hand. So I'm just, I'm owed a public apology. You're going to publicly scrutinize me, Dana White? You publicly need to apologize to me.

"I've done nothing but good stuff for the sport. I've done nothing but be a good model for the f*cking organization. I go out there and I fight with integrity. I covered your sport from the FOX desk a week before my fight. I always uphold my responsibilities to the organization. It's timeout for that. The word behind 'business' is 'man.' You need to be a man, you owe me a public apology. And if I don't get that, I'm going to start leaking some sh*t that people don't want to be out in the wind. I'm not even kidding about that."
While many a fighter has certainly expressed public disdain with White in the past, no one has quite gone so far as to demand their own apology from him, and they certainly haven't done so with the threat of outing some sort of secret leaks that Woodley has hidden in his back pocket.
Asked to expand on just what the dirt was, Woodley said his target knew what he was talking about:
"They know what I'm referring to. I'm due a public apology," he said. "I better get it."