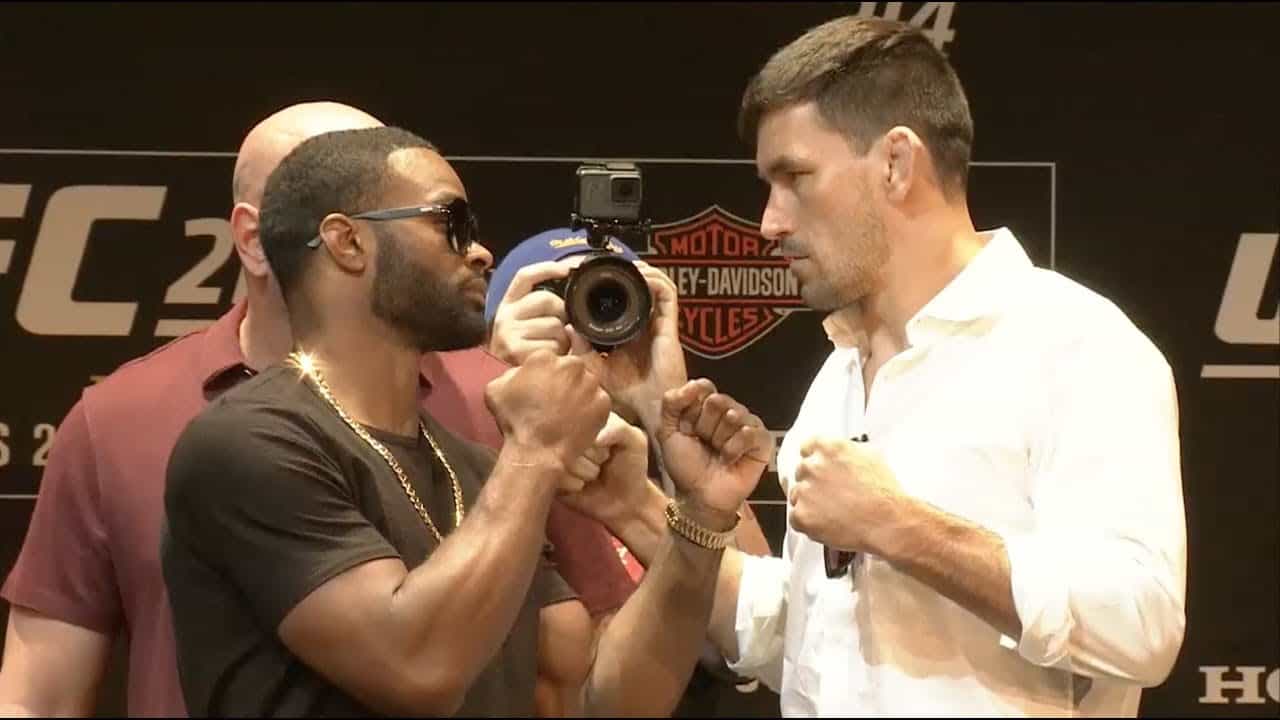 The most stacked UFC card of 2017 is set to go down tomorrow night (Sat. July 29, 2017), and the co-main event will feature an epic welterweight title bout between champion Tyron Woodley and challenger Demian Maia.
Woodley and Maia faced off for the first time this past Wednesday following the UFC 214 pre-fight press conference, and "T-Wood" claims to have seen an interesting tell from his Brazilian counterpart. Woodley spoke to the media following yesterday's open workouts at the UFC Gym, and said he noticed a bit of a twitch on Maia's face when they locked eyes (quotes via MMA Fighting):
"His face was twitching a little bit," Woodley said. "Sometimes guys want to show you that they're ready and they really want something. They can't stop their face from convulsing and kind of trembling a little bit."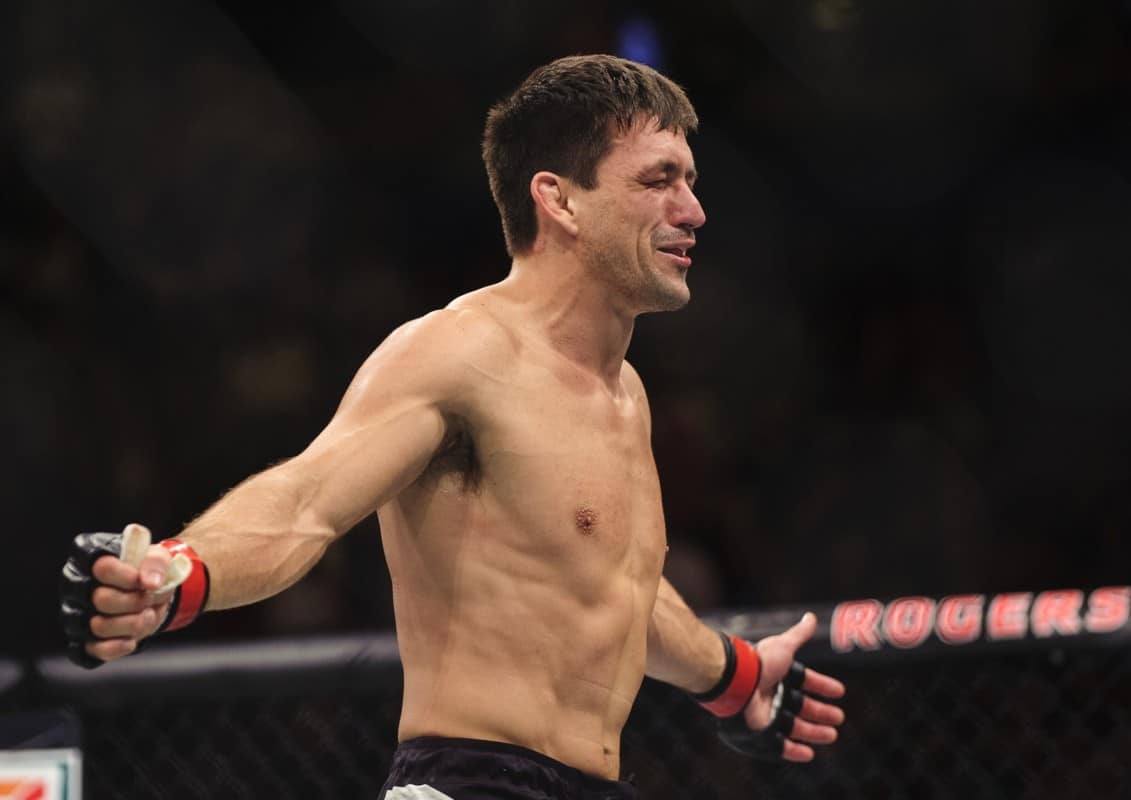 Maia is currently riding an epic seven fight win streak over the most elite competitors at 170 pounds such as Neil Magny, Gunnar Nelson, Matt Brown, Carlos Condit, and Jorge Masvidal. Maia has been campaigning for a shot at the gold since his submission win over Brown last year, but will finally get his shot against Woodley tomorrow night.
In a recent episode of UFC Embedded Maia noted something along the lines of going out with a big title victory, as the 39-year-old knows his fighting days are numbered at this point in his journeyed career:
"This is his shot, man," Woodley said. "He said one thing in the Embedded thing that really struck a nerve for me. He said, 'What better way to go out?' When you start talking about going out when you're fighting me, I'm a guy that has retired a lot of fighters. Look at Jay Hieron, look at Andre Galvao.

"Those are guys that didn't fight again after they fought me. If you're going into this fight thinking this is going to be the crown on the top of your career, I'm the wrong guy. I'm never getting you access to that. I'm not gonna let you get 20 wins against me."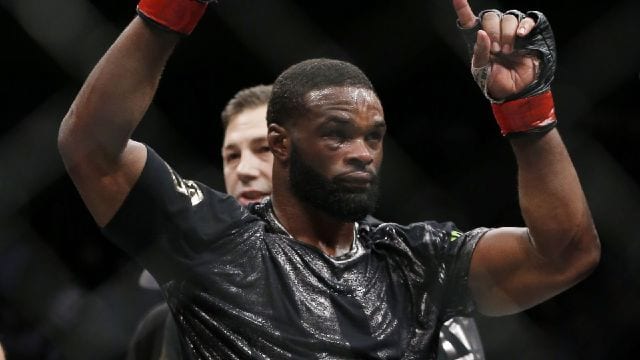 As for what Woodley believes Maia's twitch meant on Wednesday – he believes he's trying too hard:
"It means you're trying too hard," Woodley said. "If you really mean it, if you're really about that life, you don't have to force it. I'm just calm. I'm relaxed, I don't have no beef against you. But when you look at me, you know I'm coming to try and knock out you on Saturday. That's my game plan."