We've come a long way in the last twenty years of mixed martial arts history, with the sport taking the final step to being completely legal in the United States just yesterday (Tuesday March 22, 2016). The New York assembly gathered, in absence of the crooked politician Sheldon Silver who had hindered the MMA bill in the past, to decide the fate of the sport's future in the mostly boxing dominated state. For those fans of MMA and the UFC in NY, it was a very good day. But it wasn't without it's insane moments.
Former UFC middleweight champion Chris Weidman of New York waited with held breath along side the rest of the MMA world, as some particular politicians lashed the sport with dated and bizarre opinions. Watch this brief video highlight of their draconian rants on mixed martial arts and the UFC:
[flowplayer id="343169″]
What an uneducated and silly world these people live in, but at least the cameras were rolling to share this example of when people talk without doing any research.
As it stands, the MMA community came away with a big victory, by a margin of 113 votes for and 25 against, mixed martial arts is now legal in the State of New York.
continue to reactions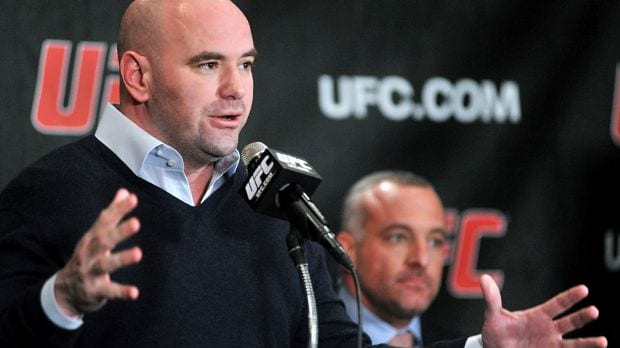 The UFC released their official statement on MMA in New York, and they were obviously overjoyed:
Fertitta stated: "This has been a long time coming and on behalf of our New York UFC athletes and fans, I want to offer heartfelt thanks to Speaker Heastie, Majority Leader Morelle and all the Members of the Assembly – Democrats and Republicans – who voted for this bill.
"Joe Morelle has worked tirelessly to educate his colleagues and build support for legalizing professional MMA and regulating both professional and amateur MMA. He has worked closely with Senator Joe Griffo, who has shepherded this effort in the Senate, where the bill has passed with strong bipartisan support for the last seven years, and MMA fans owe both a huge debt of gratitude,"
"New York's amazing arenas – upstate and downstate – have worked with us to advocate passage of this bill. So, too, have restaurants, hotels, businesses and others who recognize the economic value professional MMA can bring to New York," Fertitta said. "Our athletes have been extraordinary. More than 20 have been to Albany to help educate legislators about the fastest growing sport in the world. And our fans have been phenomenal. Through letters and phone calls, rallies and social media, New York's MMA and UFC fans have lent their voices of support. It took a while, but their voices have been heard."
UFC has committed to holding at least four events per year in New York for the first three years after professional MMA is legalized and regulated in New York. Fertitta renewed that commitment.
"While there are still additional steps that have to occur before professional MMA becomes a reality in New York, I want to assure our fans that if Governor Cuomo signs the bill into law and the State Athletic Commission puts in place the appropriate regulations, we look forward to hosting our first New York event in the world's most famous arena – Madison Square Garden, home to so many epic sporting events throughout the decades," Fertitta said. "We also look forward to scheduling events in Buffalo, Rochester, Syracuse, Utica, Albany, and Brooklyn. We are excited."
Twitter's reaction is as follows:
continue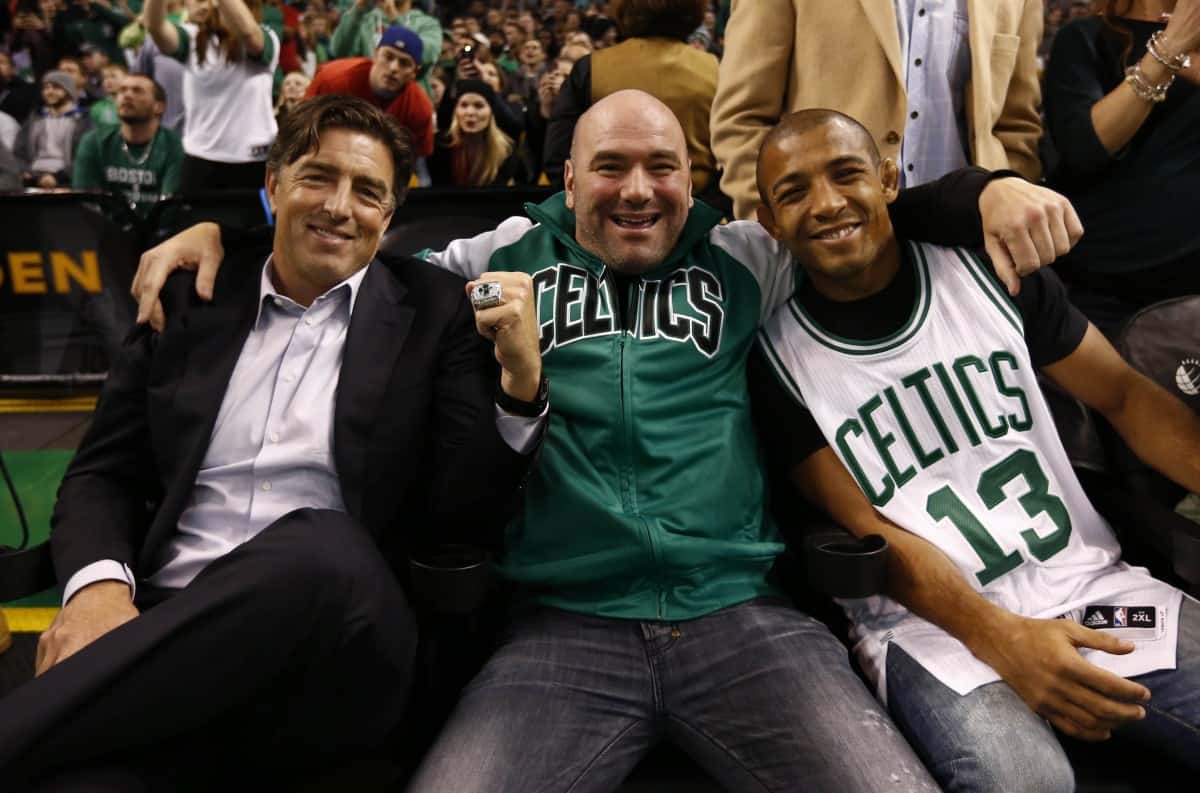 New York passes bill that lifts 19-year MMA ban https://t.co/MU8xjp6UAd

— Joe Rogan (@joerogan) March 22, 2016
LOOK AT WHAT WE DID!! #MMA4NYhttps://t.co/B5IChIwUnI

— UFC (@ufc) March 22, 2016
@DeborahJGlick your remark is sexist, I've given plenty of women brain damage

— Angela Hill (@AngieOverkill) March 23, 2016
Huge accomplishment today!
Please help us celebrate the bill passing to legalize and regulate MMA in the state of New York @ufc #MMA4NY

— Ed Herman (@EdHermanufc) March 23, 2016
I'll never forget today. The genuine excitement, emotion, relief. #MMA4NY has been one helluva journey. In 2016, we bring the Octagon to NY.

— Dave Sholler (@Sholler_UFC) March 23, 2016
One of my dreams of fighting at Madison Square Garden is another step closer to reality. Thank you NY & @ufc #MMA4NY

— glover teixeira (@gloverteixeira) March 23, 2016
Bryan Caraway said he can't wait to not fight Aljamain Sterling in NYC. #MMA4NY

— MMA Roasted (@MMARoasted) March 23, 2016
Start spreading the news ? https://t.co/ktMzeeEYZU #MMA4NY https://t.co/5iZg67eDPH

— UFC (@ufc) March 22, 2016
We're in a New York State of Mind! Historic day for our sport. #BellatorNation #MMA4NY pic.twitter.com/etMTaIq9gG

— Bellator MMA (@BellatorMMA) March 22, 2016
Waiting on the #MMA4NY votes like…. pic.twitter.com/6P86NmLYsl

— WSOF (@MMAWorldSeries) March 22, 2016