UFC heavyweight Travis Browne was part of a 'Fight Of The Year' candidate against former team mate Andrei Arlovski at UFC 187, suffering a knockout loss after a thrilling back-and-forth slug fest. That's two losses from his last three for the heavy hitting 'Hapa', and he'll need to put on a stellar performance in his next bout to have any chance of remaining in the title race. That said, Browne's girlfriend Jenna Renee Webb posted some rather disturbing photos to her Instagram account today, claiming that the Hawaiian slugger had used her as a punching bag.
Check out the photo evidence below: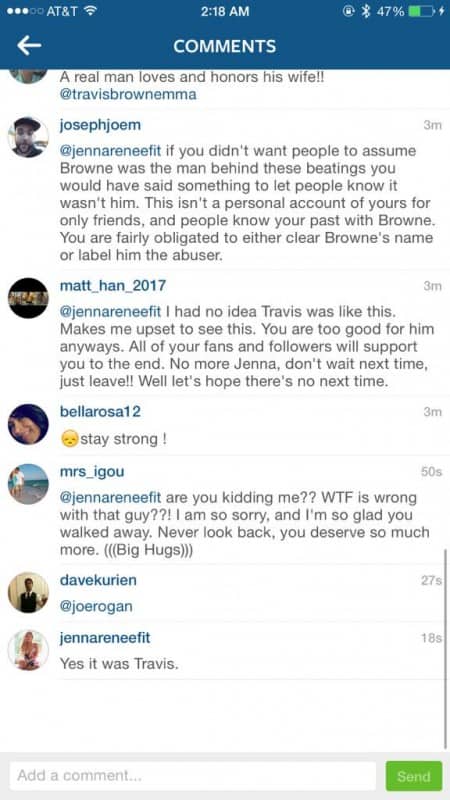 At this stage it's unknown as to whether any charges are being brought against Browne, and the only indicator that it was in fact the UFC heavyweight that inflicted the damage pictured was a comment by Jenna stating 'Yes, it was Travis', when questioned to the fact by one of her many followers. Webb works as a fitness and swimwear model for a living.
In what's becoming quite a scary trend, Webb represents one of many spousal abuse victims associated with MMA fighters in recent years. Thiago Silva, Anthony Johnson (later cleared), War Machine and many others make up an ugly picture of abuse and controversy that has seen them jailed, or booted from their respective promotions. This also comes just 24 hours after UFC octagon girl Brittney Palmer's husband was charged with her attempted murder.
We'll keep you updated as more emerges on this disturbing headline.