Travis Bagent: Arm Wrestling's Brashest Athlete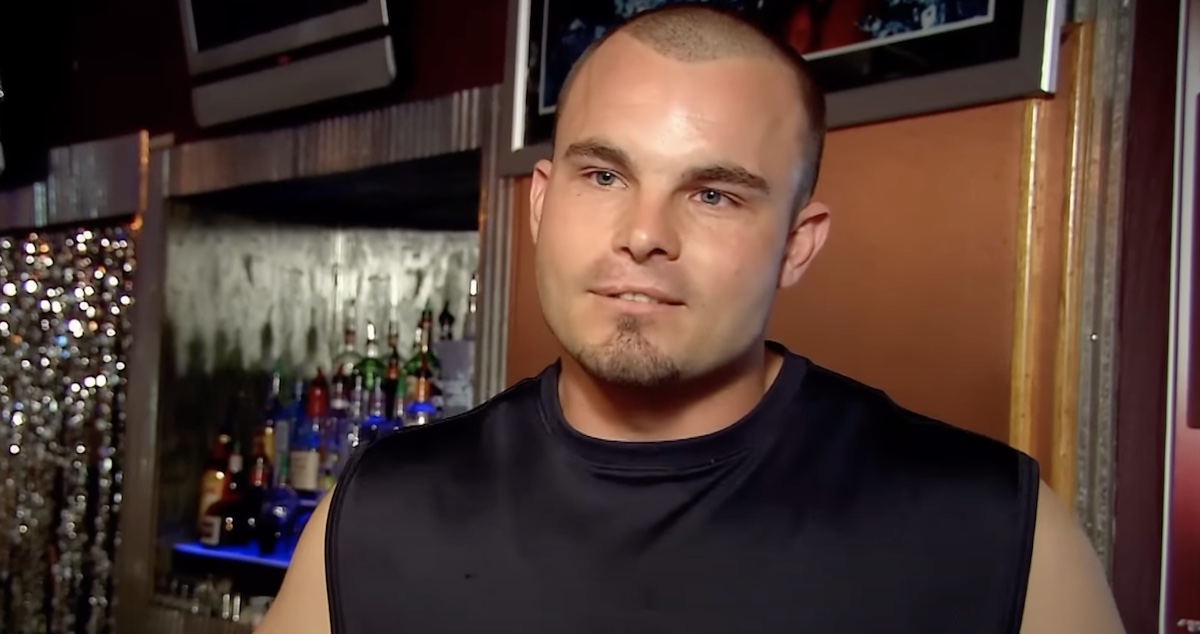 Travis Bagent has been one of the top American arm wrestlers for the last twenty years. Known for his big and brash personality, who knows he's good and isn't afraid to let his opponents know it.
Here's a quick breakdown of the career of arm wrestling champion Travis Bagent. Detailing how he got into the sport and the impact that he has made.
Travis Bagent's Entry Into Arm Wrestling
Travis Bagent grew up around the sport of arm wrestling from an early age. His father Rusty Bagent was also a high level arm wrestler, who participated in many big competitions.
From being around the sport at an early age, Travis would begin competing in small events in his teens. Showcasing a natural talent and skill that he learned from his father.
Being a natural athlete, Bagent would also have success at team sports while in high school. But once he reached his ceiling in those sports, he became fully committed to the sport of arm wrestling.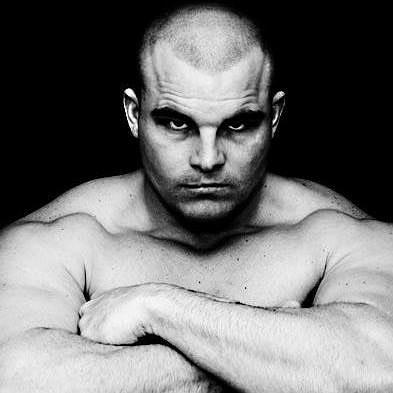 Travis Bagent's Career Highlights
Travis has had a career spanning over 30 years filled with numerous championships and big wins. Here are some of the highlights of his career listed below.
Bagent in the Professional Arm Wrestling League
The Travis Bagent vs. Devon Larratt Rivalry
One of the most bitter rivalries in Bagent's career is his series of matches with world champion Devon Larratt. They have had a heated rivalry for many years and a lot of trash talk has gone on between them.
Their rivalry began in the late 2000s and has gone on through the 2010s until now. They have gone back and forth winning matches and taking different titles from each other.
During the start of their rivalry, Bagent would get the better of Larratt in their matches. Then as Larratt started to get into his prime in the 2010s, he would start to get the better of Bagent.
One thing is for sure and that is whenever these two go against each other is that it will be entertaining.
Travis Bagent vs. Richard Lupkes
Travis really made a name for himself in a series of matches with legendary world champion Richard Lupkes. Richard is one of the legends of arm wrestling that has been around since the sport became popularized.
In the 2000s, the young Bagent would go against the legend multiple times. One of the most memorable times that these two met at a big Ultimate ArmWrestling League Event.
For their first match, Lupkes would bull right over Bagent. Pinning him in just the first few seconds of the match.
In their second match, Lupkes looked like he would have another easy win. But just centimeters from victory, Bagent would make one of the biggest comebacks in arm wrestling history.
He would counter Lupkes' top roll and begin taking Richard over. As Bagent began pulling Richard over, Lupkes began leaning in to try to get Travis back down.
This was when Bagent started yelling a famous line that he would become known for. "Stand up biggun, so I can bust that hand up!"
As soon as Bagent pinned Lupkes the crowd went wild. The match is considered one of the best comebacks in the history of arm wrestling.
Travis Bagent vs John Brzenk
Of course, Travis would meet the legendary John Brzenk on multiple occasions during his career. Like in most cases, Brzenk would get the better of Bagent in their series of matches.
But Bagent is one of the few arm wrestlers in history that do have wins against the legend. Including the video above, where Travis offered $10,000 to anyone that could beat him.
It just so happened that John Brzenk was in the audience watching and wanted to take a shot at the money. At first, the two could not get a set grip, so the straps had to come in.
Strapped up, Bagent was able to take the legend over and pin him to keep his $10,000.
Travis Bagent Calling Out Denis Cyplenkov
For years, Travis has been calling out arm wrestling legend Denis Cyplenkov for a match. Ironically, the two have never met each other in competition.
At one point four years ago, Bagent would make a big offer to the Russian Mutant. He said "if $100k was put on the line, I would destroy Cyplenkov."
Unfortunately, that match never happened and is unlikely to happen anytime in the near future. Of course, due to Cyplenkov currently dealing with health problems and no current date for a return to competing.
13 World Titles 25 National US Titles
In Bagent's career, he has won 13 world titles and 25 US titles. All in multiple weight divisions and throughout different federations.
One of the most impressive stats of Bagent's career is that he's a multiple time Iron Man Arm Wrestling Challenge Champion.
This is a prestigious event where competitors don't just compete in one weight class, but multiple in one day. Travis has been able to win this championship three times in his career. Only one of a few athletes to ever achieve this feat.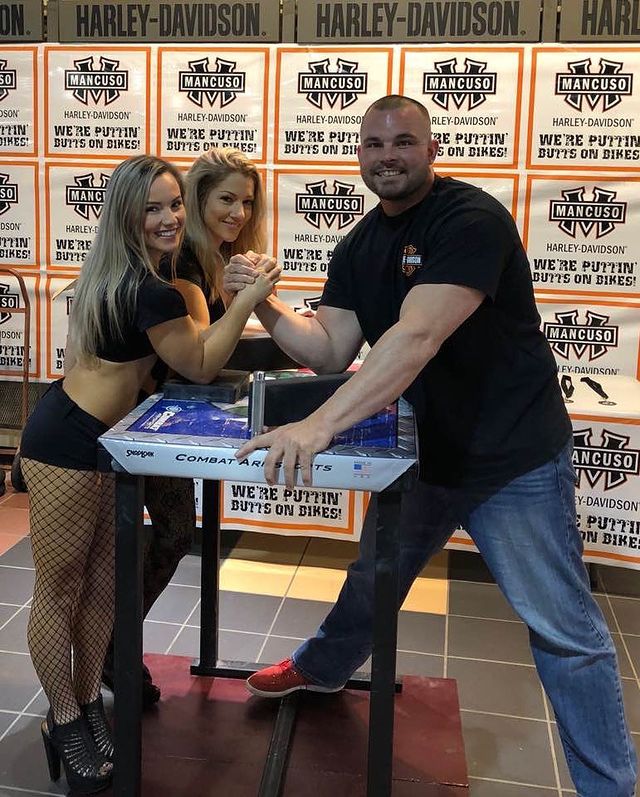 Travis Bagent's Real Scuffles
Of course, the antics of Travis has rubbed some of his opponent's the wrong way. There have been multiple occasions where matches have nearly turned into all out brawls.
Travis vs. Alexey Semerenko
In this bout, Travis beat Semerenko in the first match and gloated, which Alexy didn't like. A shoving match ensued, but people stepped in to stop the fight.
When the straps were put on, the two would argue over positioning. Bagens would also continue playing mind games with Semerenko.
Then after the final match, the two would try to jerk the other to remove the straps and another shoving match ensued.
Travis vs. Michael Todd
Then one of the last incidents involving Travis was against top ranked US athlete Michael Todd. In their match, the two couldn't get their grips set, so the straps came in.
When the match went, Bagent began getting Todd over and his antics caused Todd to lose his cool. Todd said Bagent was going under the table and began yelling profanities at him.
Nothing came from the incident and Travis is seen just laughing the whole time.
Travis Bagent's Training Routine
It should come to know surprise that Bagent's training routine is as intense as his personality. For his basic workout to keep his upper body strong, Travis will generally focus on six different exercises.
Then he'll do different kinds of exercises that are strictly focused on his arm wrestling. This includes curls and cable weight exercises, where he focuses on his grip and pulling movements.
Mimicking the same movements that he would do in an arm wrestling match to hook and pull his opponents over.
Travis Bagent's Style
Travis is known for his explosive strength, grip, and his patented top roll. Using his power to top roll over his opponent's wrist to pull them over.
Although, if you've seen Bagent in action, he has another weapon and that is his mouth. He is one of the most entertaining trash talkers in the history of the sport.
Bagent likes to play mind games during his matches to not only entertain, but get into his opponent's head. You can watch any highlight of Travis Bagent and see him talking some mad trash.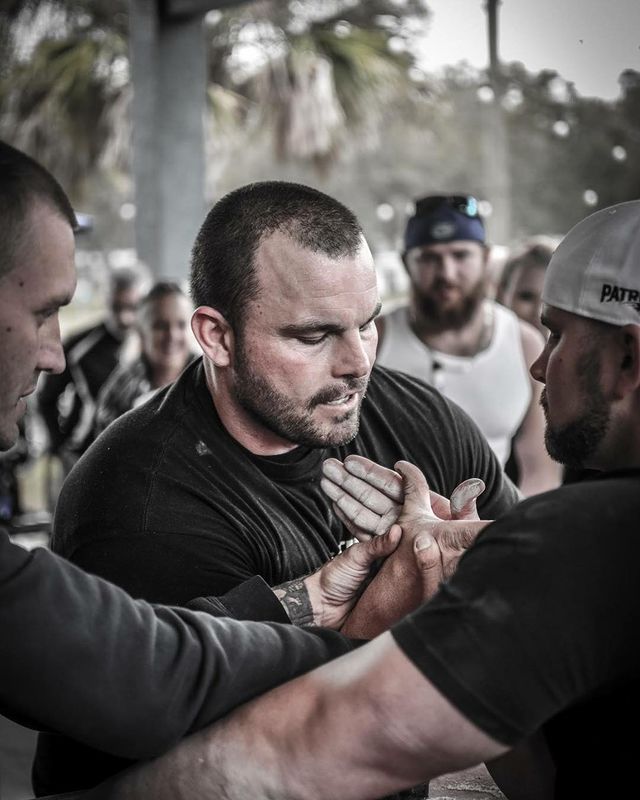 Travis Bagent's Personal Life
While Travis has made a decent living as an arm wrestler, it is actually not his main source of income. Bagent has worked in sales, as well as the oil and gas industry for many years, which has supported his career.
Then of course being an entertainer, Travis has become a Youtube creator in recent years. Posting his thoughts about the sport of arm wrestling and his opinion on athletes on his Youtube channel Travis Bagent Unfiltered.
Travis' son is also an aspiring football athlete that wants to become a professional quarterback. He is currently working with his son at different quarterback training schools to prepare for a potential college career.
The Legacy of Travis Bagent
Travis Bagent has won over 30 major arm wrestling titles in his career. Putting him in the ranks of some of the all-time best American arm wrestlers like Cleve Dean and John Brzenk.
But even with 30 years in the sport of arm wrestling, Travis still isn't done. He's still an active athlete and looking to add more titles to his impressive career.