Cleve Dean: The Arm Wrestling Legend
Cleve Dean was one of the best and beloved athletes in the sport of arm wrestling. A man with a larger than life personality and a talent to match it.
Here's a review of the legendary career of arm wrestling legend Cleve Dean. Detailing how he got into the sport, his long career, and how he transcended the sport.
Cleve Dean's Early Life
Luther Cleve Dean grew up on a farm in a small town called Pavo in the state of Georgia. From an early age, Dean would work every day on the farm.
This grueling work and large size from his genetics gave him the country boy strength that he was known for. Once he got older, Dean would begin his athletic career.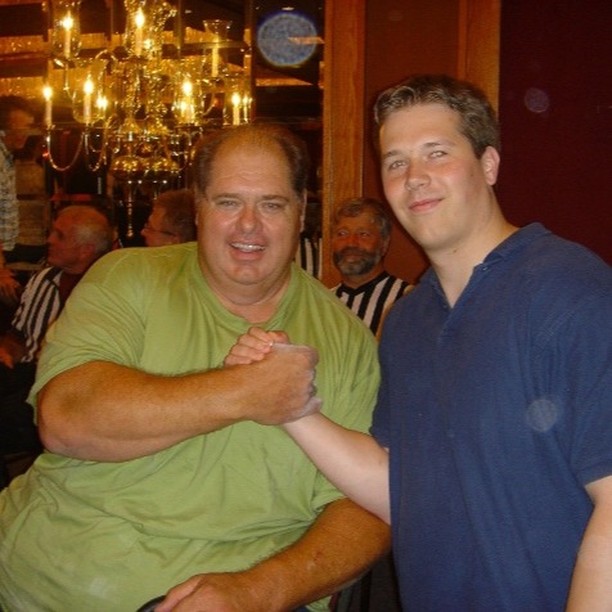 Cleve Dean's Entry Into Arm Wrestling
From an early age, Cleve would become known as the strongest kid in his town. As Dean reached legal age, he would start competing in arm wrestling in the mid 1970s.
Dominating small competitions around Georgia and the southern US in the super heavyweight division. This was just when arm wrestling was starting to become a popular sport around the world.
Standing at a towering 6 foot 7 inches and weighing over 400 lbs, Dean would become a powerhouse in arm wrestling.
Cleve Dean's Arm Wrestling Career Highlights
Cleve Dean would be the best super heavyweight arm wrestler for a decade without a single defeat. Here are some of the highlights from his career.
Cleve Dean vs. Virgil Arciero
Cleve was fresh off winning the 1978 wrist wrestling world championship. Although, he went through the competition rather easily to win the title and he was looking for another challenge.
He would get together with promoter Tony Celeste to issue an open challenge. Dean put up $2500 to anyone that thought that they could beat him in an arm wrestling match.
This was when former arm wrestling world champion Virgil Arciero took the challenge. Cleve had previously beaten former training partners of Arciero and he wanted to hear if the hype was real.
Arciero would put up his $2500 and a few other backers put up money. Making the total pot a total of $11,000 in 1978, which is around $50,000 today.
Virgil had never seen Cleve compete, but was a bit intimidated by his sheer size. He asked some of Cleve's backers if they had ever seen him arm wrestler. One chuckled and replied "no, but I've seen ole Cleve move a cadillac pretty easy."
The two agreed to a best of three match, which Cleve would dominate. Virgil couldn't find a weak point on Dean's hand to target and Dean pulled him over easily.
The second match would go similarly and Cleve was on his way to stardom.
Cleve Dean's Reign of Dominance
For the entire 1980s, Cleve Dean was an unstoppable force in the sport of arm wrestling. He blew through the competition with ease to stay at the top of the sport.
During his prime, Dean would win 60 world championships and super matches in various affiliations. Becoming internationally known as he traveled the world beating the best arm wrestlers in the world.
Cleve Dean Becomes a Star
Cleve had a larger than life personality to match his talent that would make him a star. He would appear on numerous talk shows and become friends with numerous celebrities and athletes.
Dean would also befriend Sylvester Stallone during the filming of the arm wrestling film Over The Top. In the movie, Clive would have a small role as himself competing in the championship event.
Cleve Dean: The Strongman Competitor
On top of being the best arm wrestler in the world. Dean would also sporadically compete in strongman events. Most notably competing in the 1979 World's Strongest Man competition.
In the event he would show superhuman feats of strength. Including Pulling a trolley full of people and bending an iron bar over his head.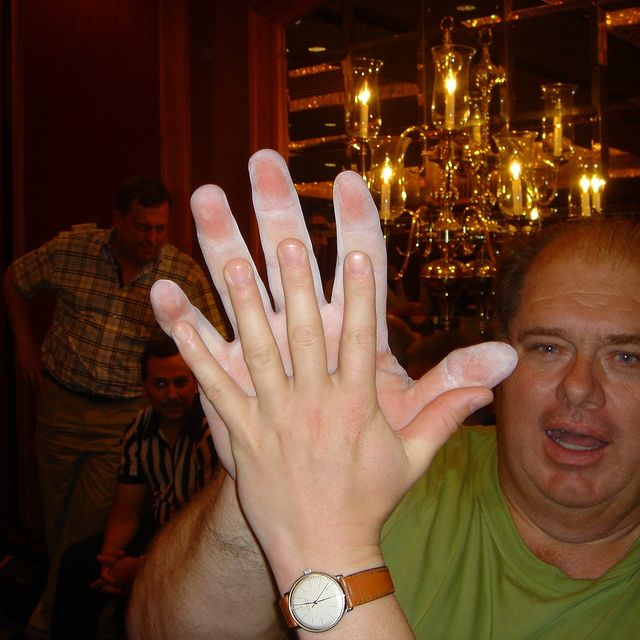 Cleve Dean's First Retirement and Health Problems
During the early 1990s, Dean had begun to become disenchanted and burnt out with arm wrestling. In an interview that Cleve did with the Valdosta Daily Times, he stated some of his frustrations.
"I totally dominated arm wrestling and wrist wrestling for so long, I reckon I just got burned out. It got to where the associations had entire Cleve Dean rules."
Frustrated with the rule changes, Cleve would retire for the first time from arm wrestling in the early 1990s. Unfortunately leaving the sport had a negative affect on his sport.
Dean would gain weight and balloon up to 600 lbs. This weight gain caused severe back pain for Dean and left him nearly disabled.
Cleve Dean's Return and Retirement
Struggling with his health, Cleve decided to get himself together to make a comeback. He would make his first comeback in 1993, which he himself said was a premature move.
Dean would begin working out to lose weight and get back in arm wrestling shape, but he wasn't the same competitor. His 72 inch chest had shrunk to 64 inches and was just past his prime.
Cleve would compete sporadically throughout the 1990s and late 2000s. His last match would take place in 2008 before he officially retired from the sport.
Cleve Dean's Training
Throughout his career, Cleve would credit his strength and abilities to his upbringing. Working long hours moving pig feed on the farm is what he says gave him his strength.
Stating that he would routinely lift 100 lb bags of feed in both arms and carry them to the pig pens. Even stating that for fun that he would lift the back of his 7 ton John Deere tractor just for fun.
But when Cleve became a champion arm wrestler, he really began studying the technical aspects of the sport. His nearly 10 inch hands and 24 inch biceps allowed him to control the gripping in his matches.
Dean was incredibly strong, but he was a master at top rolling his opponents to put them down.
Cleve Dean's Personal Life
Cleve had a larger than life personality, but he was also a family man that loved the simple life. When he wasn't arm wrestling, Cleve would work on the farm like he had always done before and loved.
He was married for years and ran his own business selling mobile homes. Dean would also find religion later in his life becoming a born again Christian.
Cleve Dean's Death
On May 10th, 2011, Cleve Dean would pass away after suffering a heart attack. The arm wrestling world was saddened to hear that the gentle giant had passed away.
He was a beloved member of the community and liked by just about anyone that he met. In another excerpt from his interview with the Valdosta Valley Times in 1996, Dean had this to say about his life.
"I've met some of the most famous movie stars there are, some of the most famous athletes. People from every walk of life there are from athletes to celebs. I've been very blessed, very fortunate to do the things I've done and met the friends I've made."
The Legacy of Cleve Dean
Cleve Dean was a larger than life figure that helped bring the sport of arm wrestling to new heights. He was a talented and beloved athlete that is one of the sport's all-time great athletes.
Dean was one of the first star athletes of arm wrestling both physically and personality wise. A friend to many, who is still revered for his talents and looked up to in the sport he helped build.