UFC star Tracy Cortez clarifies her relationship with Paulo Costa following viral photo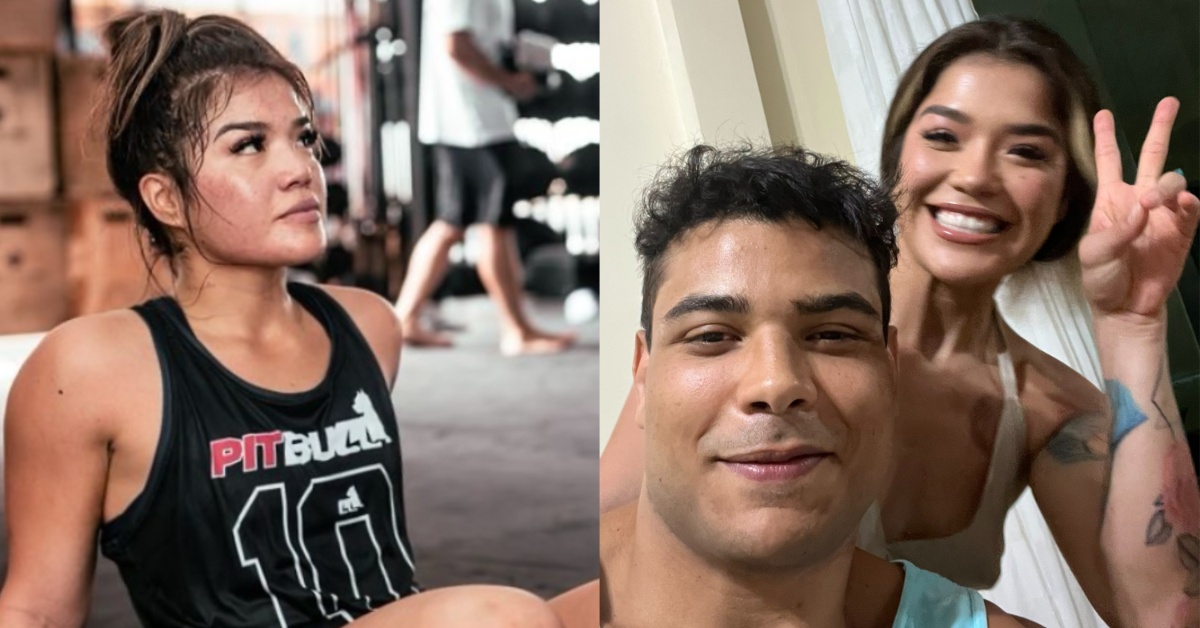 Despite being on the shelf for more than a year, Tracy Cortez was a hot topic among MMA fans after her highly-publicized relationship with featherweight standout Brian Ortega came to an end.
Cortez returned to the Octagon at Noche UFC, earning a hard-fought unanimous decision victory over Jasmine Jasudavicius, but prior to her successful return, Cortez was the topic of much discussion after rumors ran rampant that the Phoenix-born beauty had found a new beau in one-time middleweight title challenger Paulo Costa.
In June, 'The Eraser' shared an image on X (formerly Twitter) of himself with Tracy Cortez. It was a relatively innocent picture, but considering Cortez's relationship with Ortega had just ended, fans were quick to speculate that Cortez and Costa were now an item.
Tracy Cortez Was Happy to Let Fans Run Wild Theories
Speaking with Andrew Whitelaw in a Sportskeeda MMA exclusive interview, Tracy Cortez confirmed that she got a kick out of all the speculation online and decided to let it ride. In the end, it was nothing more than an innocent picture with a good friend.
"Again, I don't know what it is. I don't know what it is. But, for some reason, I can't take a photo with anybody because people will just run with whatever image they have in their head," Cortez said. "But, I did, I had a good laugh at it. Him [Paulo Costa] and his wife, or fiancee, video-chatted me…They called me…I was like, 'Man, you know what?' I said, 'I don't care. Run with it. It's funny. It's bringing people in. Do what you gotta do. But, just let's clear the air once everything settles…It was literally just a picture.'"
Cortez's win over the weekend moved her to 5-0 inside the Octagon and 11-1 overall. Despite her impressive run thus far, Cortez's appearances have been few and far between with the flyweight only competing twice in the last two and a half years.
As for Paulo Costa, the top-10 middleweight contender will make his long-awaited return to the Octagon next month when the promotion heads to Abu Dhabi for UFC 294. 'The Eraser' will attempt to stop the momentum of undefeated Chechen monster Khamzat Chimaev in what could very well become a title eliminator.