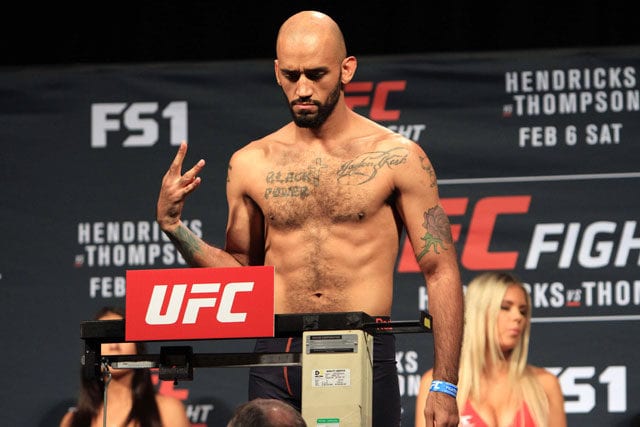 Mike Jackson has reacted to one top WWE superstar thinking he could beat him in an MMA fight.
That star is former WWE champion Daniel Bryan. This WWE talent has been a long-time follower of MMA and even did some training at Xtreme Couture in 2009. Bryan holds a blue belt in Brazilian Jiu-Jitsu and uses the techniques that he has learned in his pro wrestling matches.
However, Bryan does have a history of suffering concussions as he was forced to retire from in-ring competition in 2016 as a result but was finally cleared by a team of medical experts back in March and is now back in the sports entertainment company as a full-time wrestler.
During a recent live Instagram story that was posted by his wife, Brie Bella, Bryan was asked if he could beat Jackson and Bryan replied with the following:
"Did they just ask me if I could beat Mike Jackson in a fight?" Bryan said. "I could beat him on the ground, for sure, I think. If the WWE would let me fight in the UFC, maybe [I would prove it]."
As seen in the opening bout of the main card for Saturday's (June 9, 2018) UFC 225 pay-per-view event at the United Center in Chicago, Illinois, Jackson was able to beat Punk, real name Phil Brooks, by unanimous decision.
It didn't take long for Jackson to respond to Bryan's comments and had a lot to say.
"A friend of mine, who is a journalist reached out and said, 'Yo, did you hear Daniel Bryan called you out?'" Jackson said to FanSided. "I was like, 'What are you talking about?' He sends it to me and I remember seeing that headline. I was like, 'Yo, this is getting out of control now.'

"He says, 'Man, I can beat him on the ground in a UFC fight.' Look Daniel Bryan; I will do you worse than I did your man Punk because I will have no reservations in punching this guy in the face 100-percent. And at will. . .

"If Daniel Bryan wants the smoke, just call me the chimney man because I've got the smoke."
This led to Jackson also taking to social media to comment on the statements made by Bryan as well as send him a warning.
"Hey, @WWEDanielBryan, don't let your mouth write a check your ass can't cash. You don't want to get potatoed like your mans did at #UFC225."
Hey, @WWEDanielBryan, don't let your mouth write a check your ass can't cash. You don't want to get potatoed like your mans did at #UFC225. https://t.co/5ODbOgXhZ5

— Mike Jackson, Esq. (@TheTruthJackson) June 12, 2018
Interesting ? https://t.co/QnbaPglNgb

— Daniel Bryan (@WWEDanielBryan) June 13, 2018