Check out the greatest post fight rants ever…
The art of the post fight interview is something that very few can master. It's a craft, and one that takes a combination of timing, an element of comedy, controversy and also some decent subject matter to all come together. This seldom happens, but when it does we get some seriously memorable moments. In some cases, the post fight interviews can become more memorable than the fights themselves.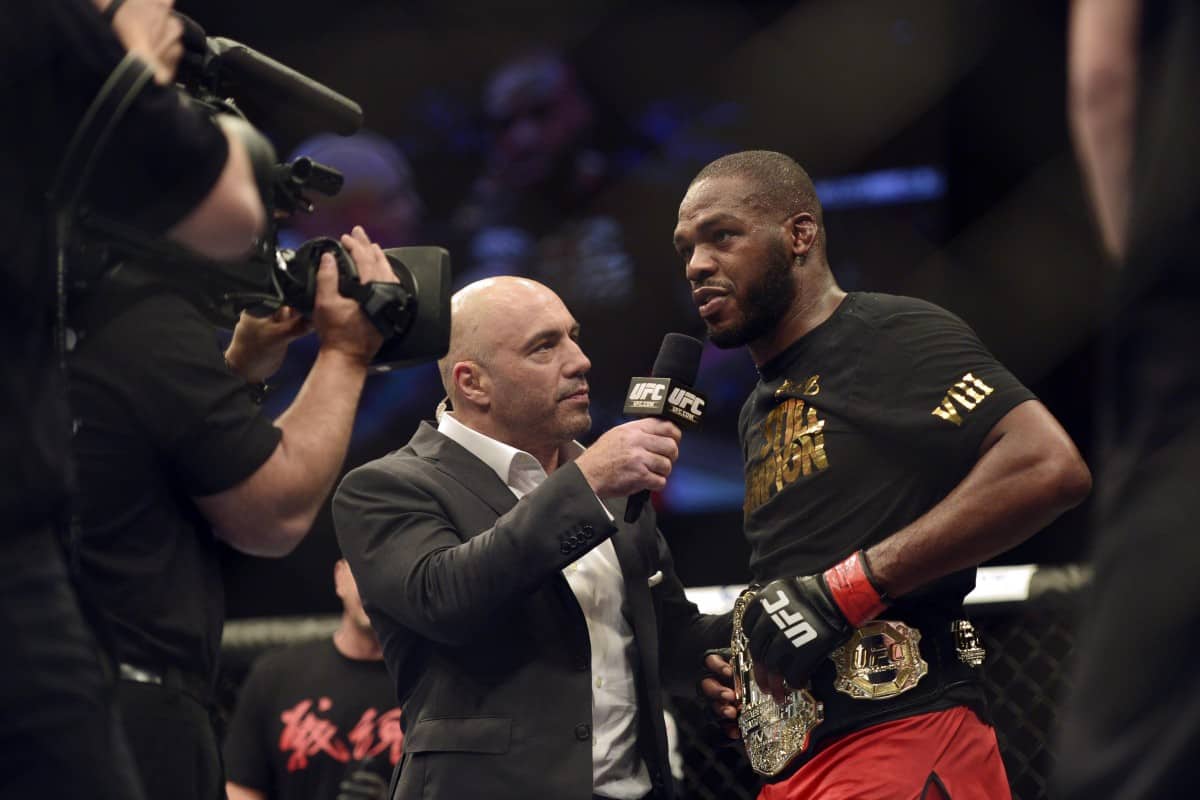 Usually featuring Joe Rogan asking all the right questions, or sometimes the wrong ones, our favorite MMA fighters get their chance to relive the action, give their opinion on their opponents or just generally talk some mad trash about anyone they have beef with at the time.
So without further ado, let's relive those classic post fight interviews that will forever be remembered as the craziest and most bizarre in UFC history…
Enjoy the article starting on page 2
continue…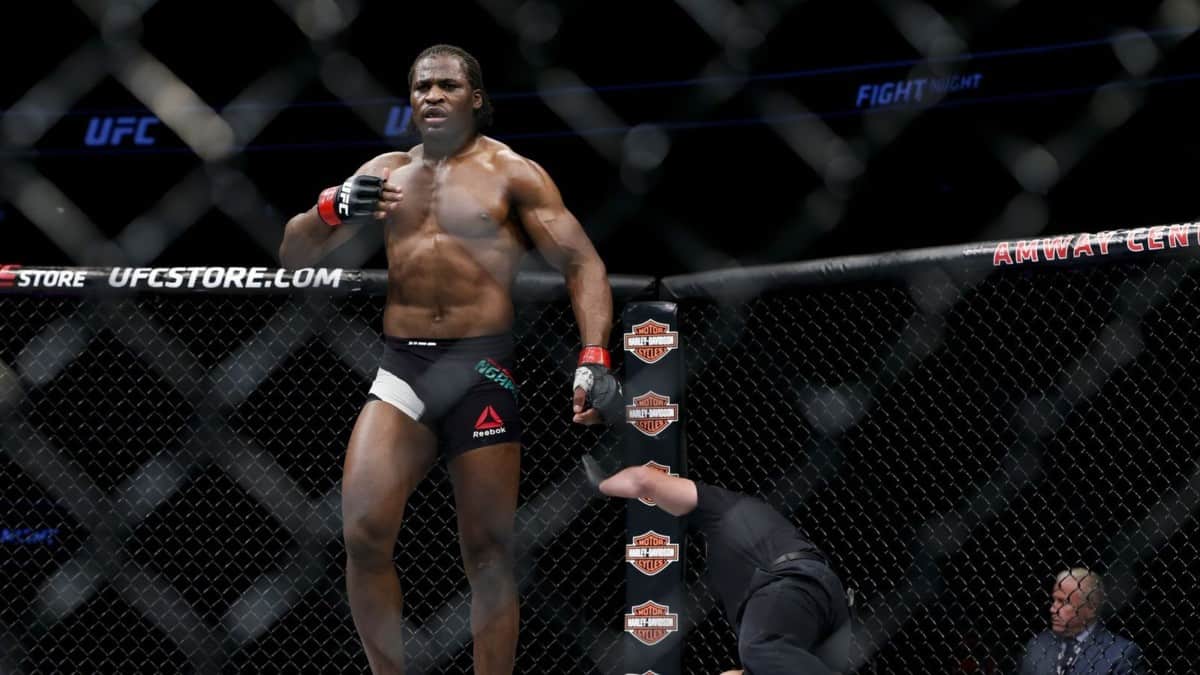 Wrong Translator
UFC Zagreb featured heavyweight 'Predator' Francis Ngannou, as he destroyed Curtis Blaydes with a vicious TKO stoppage in the second round. As Jon Anik approached the Cameroon born Frenchman for the post fight interview, one of the funniest and most awkward moments in UFC history went down.
As the Croatian translator took the mic to send over the question from Jon Anik so the crowd could understand it, nobody realized that Ngannou doesn't actually talk fluent English or Croatian.
This was the result:

continue…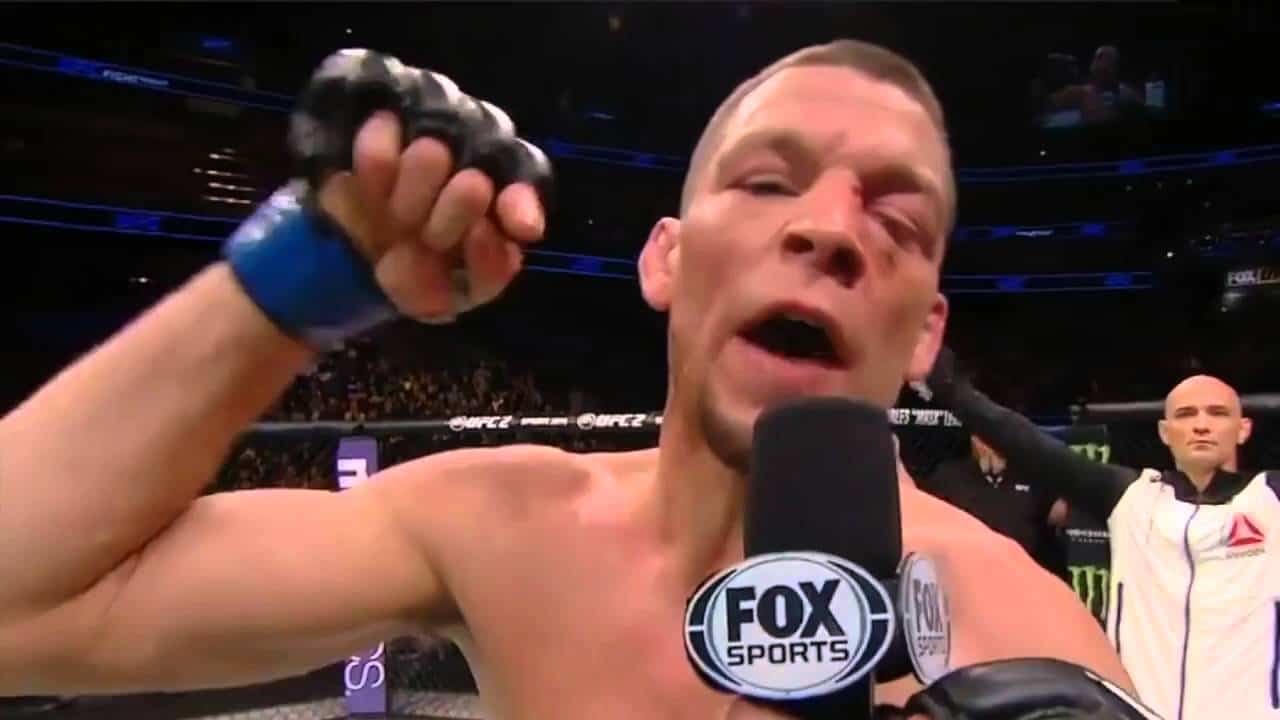 Nate Diaz rant
Before facing Conor McGregor at UFC 196, Nate Diaz stunned the MMA world with one of the most explicit and NSFW post fight interviews ever. After dominating Michael Johnson in December 2015, the Stockton grappler/boxer wanted to get a message to 'The Notorious.'
A shocked Joe Rogan had to cut the explicit rant short as the FOX sports aired card was not an appropriate platform for such naughty words.
Here it is:

continue…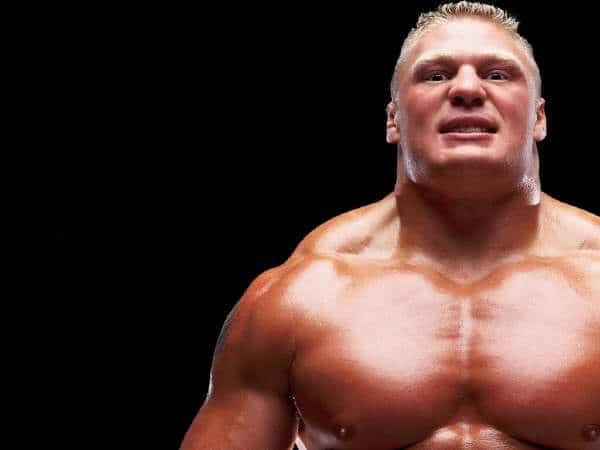 Brock Lesnar rant
After a fierce rivalry with former heavyweight champion Frank Mir, future champion and former WWE superstar Brock Lesnar would grab the microphone from Joe Rogan and go nuts.
He was always known for his outlandish behaviour and trash talking ways, probably the reason why the UFC never kept an official video of this crazy post fight moment at UFC 100.
Turn up your volume to hear Lesnar's insane rant:

continue…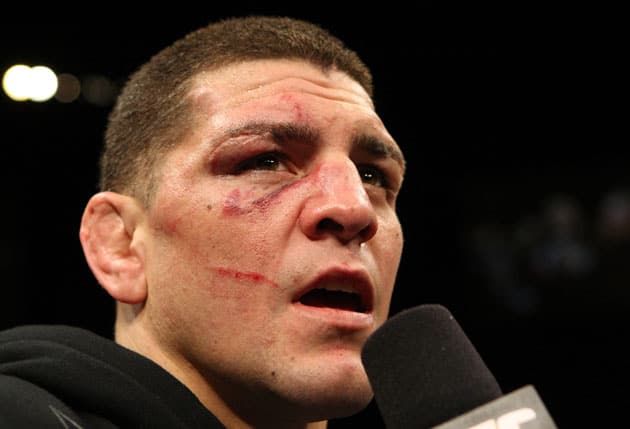 Where you at George?
After defeating BJ Penn in a bloody war at UFC 137 in 2011, famous Stockton bad boy Nick Diaz got his shot on the microphone with Joe Rogan. Using his post fight moments to call out the best welterweight on the planet at that time, Nick was on typically great form that night.
'Where you at George?' would go down as one of the many classic moments featuring the older Diaz brother, and eventually served as a pre-cursor to his UFC 158 bout with GSP in Canada.
Relive that amazing interview:

continue…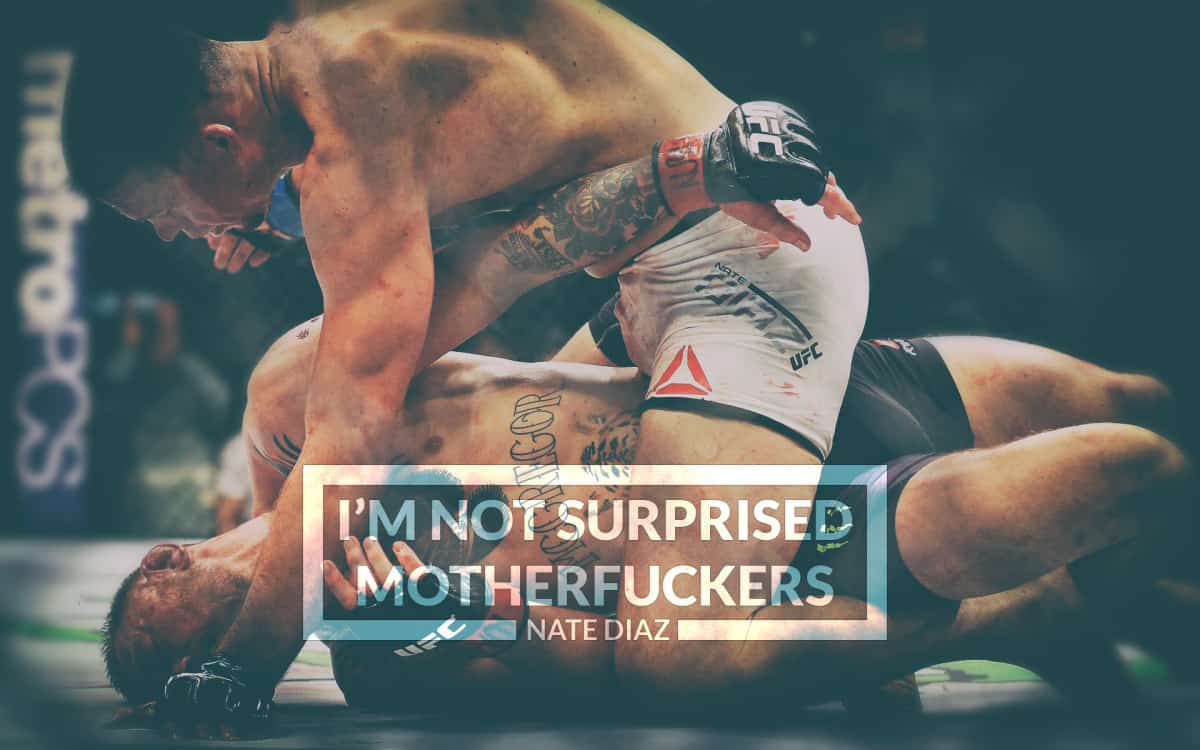 Not Surprised Motherf*ckers
Who else could it be in the number one spot of this list? After shocking the mixed martial arts world and submitting UFC featherweight champion Conor McGregor at UFC 196, Nate Diaz etched his name just a little deeper in to the sport's annuls with this classic line.
After Joe Rogan asked if he was surprised by the game Conor McGregor brought to their welterweight fight, Nate Diaz proved once again why he is the biggest badass in the UFC, period.
Check out the remix of that infamous moment: