Top 10 Brazilian Fighters in MMA 2021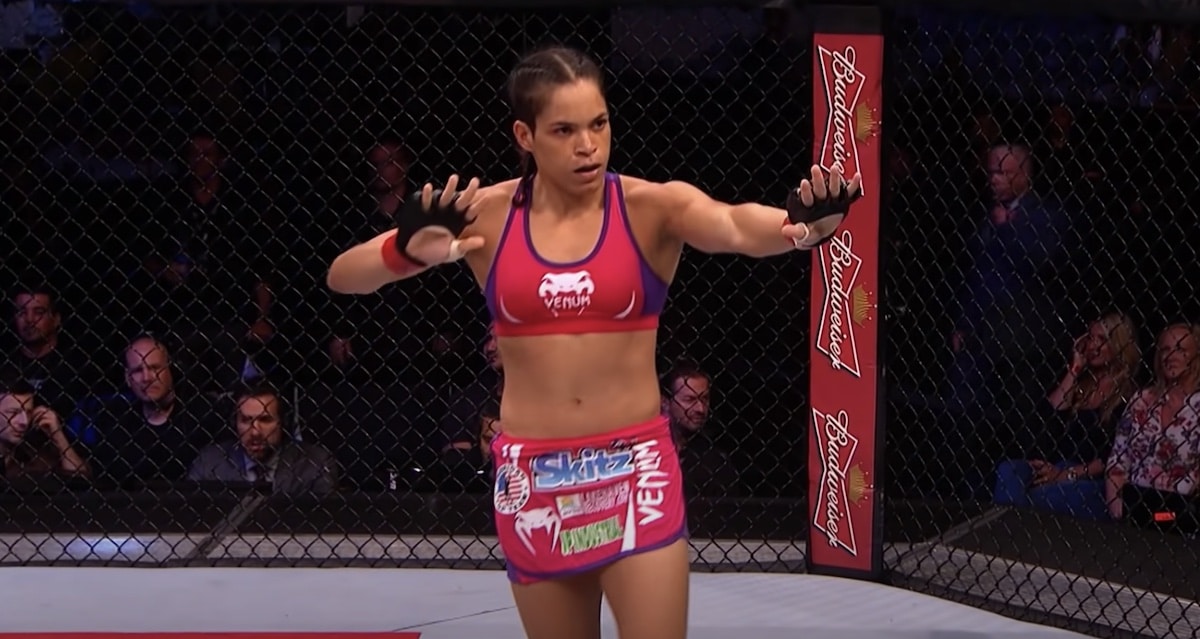 Brazil is one of the best represented nations in MMA, Brazilian Jiu Jitsu was proven to be the most effective martial art at the inaugural UFC 1 event by BJJ black belt Royce Gracie. Who are the best current Brazilians in MMA though? Let's take a look
10. Vicente Luque
Ok there might be some recency bias here, but Luque has shown in recent years why he is a legitimate contender, having a record of 14-2 in his last 16 fights, with losses only coming to the elite Leon Edwards and Stephen Thompson. 11 KO/TKO's and 9 submissions indicate that he really does live up to his nickname, the Silent Assassin. Back to back D'Arce choke finishes over top competition means Luque is probably in line for a title eliminator next.
9. Paulo Costa
Borrachinha is 185 lbs of pure muscle, and he's used it to get 12 finishes, with just a single decision win to his record. His devastating loss to the champ Adesanya might make the road to a title shot harder, but two wins would put him right back in the title picture and he can start that with an impressive performance against Marvin Vettori on October.
8. Glover Teixeira
Old man Glover is having one of the most heartwarming career resurgences of all time. After losing 3 of 5 and being on the wrong end of a couple of highlight reel Kos. The 41 year old has climbed his way back up to a title shot after 5 impressive wins in a row. He's going to present a tough test for Jan, with elite BJJ and boxing credentials, Teixeira might successfully complete one of the most feel-good story arcs in the sport's history
7. Gilbert Burns
One of the best examples of weight cuts depleting a fighter, Durinho has looked sensational ever since moving up to the welterweight division from 155. Burns even managed to stun the champ in his title fight at UFC 258 but ultimately ended up losing. His BJJ is unmatched and his improvements in the striking department mean that he's going to stay in the top 5 at 170 for a really long time.
6. Deiveson Figueiredo
The God of War is a finishing machine, 17 of his 20 wins have come via finish and the way he dominated Benavidez is their two title fights was astounding. He showed that he's able to stand and bag, as well as dominate on the ground. He did lose his UFC flyweight title to Brandon Moreno at UFC 263 but his accomplishments warrant a spot on our list.
5. Adriano Moraes
His victory over DJ alone warrants a spot on our list, the ONE FC flyweight champion obliterated the GOAT in their title clash this April, and certainly put his name on the map. There was a considerable size difference but that doesn't take away from his dominating outing. He definitely prefers the fight on the ground and it would be interesting to see him against current top UFC talent such as previous entry Figuieredo
4. Patricio Pitbull
The Bellator Lightweight champ has an impressive record of 32-5. He recently had a defeat to featherweight prospect AJ McKee to lose his double champ status, but he is still a very dominant fighter in Bellator and their lightweight champ. He'd give a tough fight to anyone at 145 or 155, and has a KO win over recent UFC acquisition Michael Chandler.
3. Cris Cyborg
Since 2005, the only person to beat Cyborg has been Amanda Nunes, which speaks volumes of her dominance in the 135 and 145 lbs divisions. She is currently the Bellator featherweight champion and no one is taking that title from her any time soon. Wanderlei Silva in heels is certainly fairing well outside of the UFC, who did nothing but bash her throughout her stint with the organization.
2. Charles Oliveira
One of the multiple newly crowned champs of this year, Do Bronx holds the current 155 lbs belt in the UFCn. With a 9 fight winning streak and the most finishes in UFC history, Charles has firmly solidified his spot as one of the most exciting fighters on the roster. His BJJ is on another level to anyone at 155 but his high risk high reward style may see him lose his title in the near future. We hope to see him in the octagon against #1 contender Dustin Poirier around December/January.
1. Amanda Nunes
Undoubtedly in at number 1 we have the GOAT of women's MMA, double champ Amanda Nunes. She has an astounding record of 21-4 and has been undefeated for 7 years. With wins over the greats of WMMA like Ronda Rousey, Miesha Tate, Germaine de Randamie, Cris Cyborg, Holly Holm and most notably Valentina Shevchenko. It doesn't look like anyone is going to take the title off of her any time soon. She has ridiculous striking, and her wrestling has developed very well to the point where she can win the fight anywhere it goes, and that's why she has the number 1 spot.
Honourable mentions
Julianna Velasquez – The undefeated judoka is the current Bellator flyweight champion. With a record of 12-0, is she the second best flyweight in the world after Valentina Shevchenko?
Jose Aldo – Prime Aldo would've topped this list but those days are long gone, the legend currently has 2 wins in a row and might make a resurgence at bantamweight soon
Douglas Lima – The Bellator Welterweight champion for a long time, but recently succumbed to the undefeated Yaroslav Amosov
Bibiano Fernandez – the ONE FC bantamweight champion has an incredible record of 24-4, if he wasn't 41 it would be fun to see him in the UFC
Jessica Andrade – The perennial title contender has been amongst the best female athletes in the UFC for quite some time now, it's interesting to see how she will bounce back from her loss to Valentina Shevchenko.