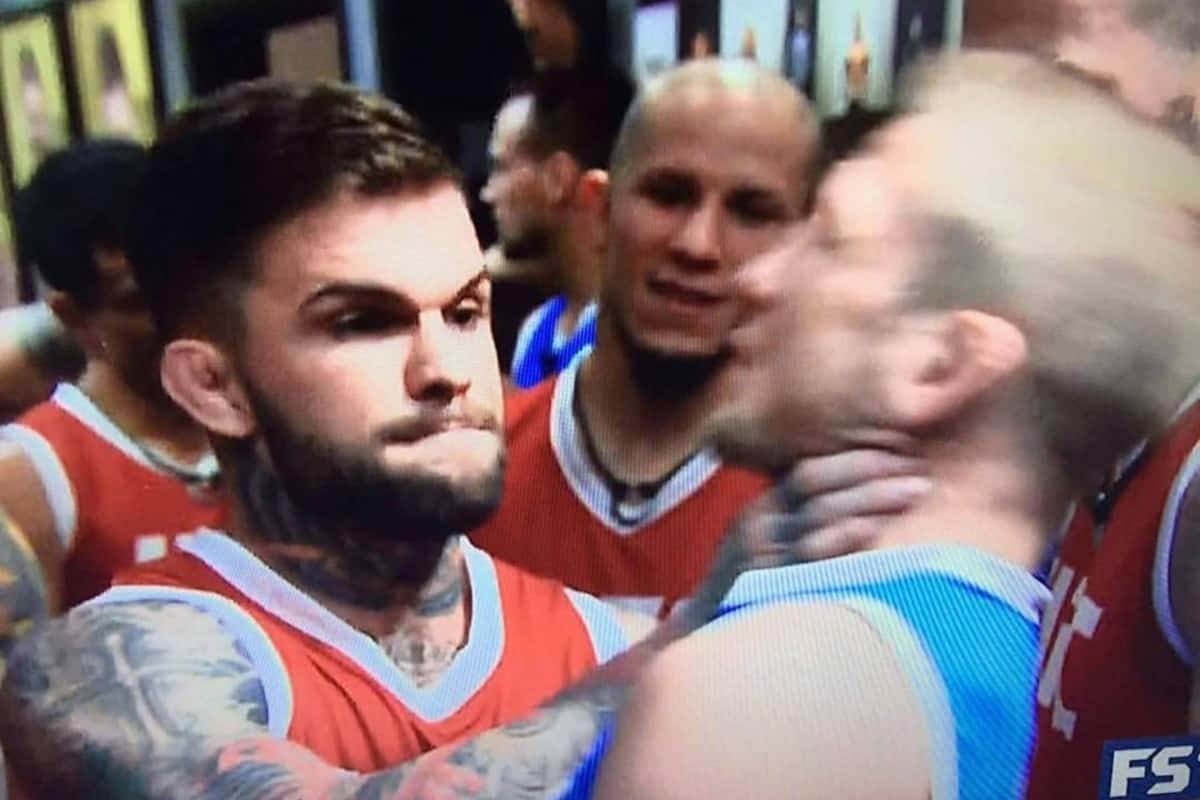 If you thought the trash talk between UFC bantamweight champ Cody Garbrandt and former champ TJ Dillashaw was going to be good heading into their season as opposing coaches on The Ultimate Fighter (TUF) 25, you were right.
After a photo leaked of Garbrandt choking Dillashaw on the set, "The Viper" spoke to the Fight Society podcast to preview the show, and called out "No Love" for not being able to make his own decisions with his Team Alpha Male leader Urijah Faber.
So much so, in fact, that he's his 'daddy':
"Urijah is Cody's daddy. Cody can't make any decisions without Urijah. Urijah's involved with everything. That's why Urijah was mad when I left. He likes to be in control. He wants to be the top dog. I hardly even know Cody. It's kind of comical that Cody wanted to get mad about this whole thing cause I hardly even know the guy. He was on his way in when I was on my way out."
Garbrandt and Dillashaw are on a collision course not only because they are two of the top three bantamweights in MMA, but also because of the long-standing bad blood Dillashaw has with TAM after his now-infamous falling out with Faber when he chose to leave the team for Denver's Elevation Fight Team.
But "The Viper" insists he hardly knew Garbrandt, so he finds it funny that his feud with Fader is spilling over into "No Love's" disposition towards him even though it should not:
"He was on the team when everyone was making fun of him for who he was. Now everyone's got his back cause he's doing great. He's doing good for the team and getting a good name out there. But really the beef with Cody is just comical because it shouldn't concern him at all. Just because it involves Urijah, he wants to get all riled up and puff out his feathers and act like a tough guy. I expected this from Cody. He's a hot head and just for him to not really be able to express himself mentally but just get all worked up."
Dillashaw then took a shot at the whole team, offering the view that rather than come up with their own promotional material, they listen to lightweight champion Conor McGregor and repeat what he says:
"They've got Conor's [expletive] in their mouth talking about what he's talking about and they can't really come up with their own [expletive]. They don't really have anything."