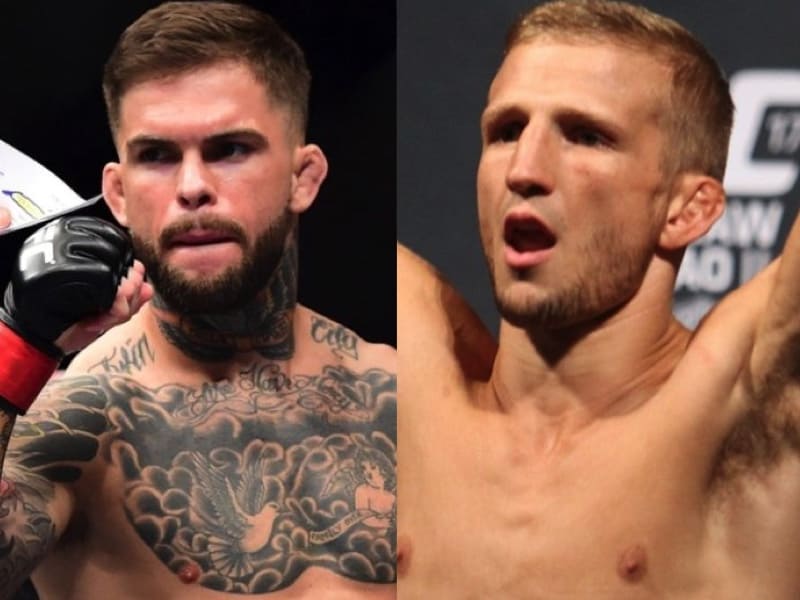 It's not a secret that UFC bantamweight champion T.J. Dillashaw and current title holder Cody Garbrandt do not like each other. The story is well known how the former training partners became enemies as Dillashaw left Team Alpha Male to continue training under Duane Ludwig the TAM trainer who parted ways with the gym. Now, the UFC put the two fighters against each other as coaches on the current season of The Ultimate Fighter, which will set up their fight in a few months.
There has been a ton of trash talk between the two fighters, but one of the most discussed storylines is the rumored existence of some video footage of a training session where Garbrandt knocks out Dillashaw. Justin Buchholz and Garbrandt both insist they have copies of the footage and have teased releasing it but have yet to do so despite TMZ offering $50,000 for the tape. However, no tape has been released. Garbrandt recently took to Instagram where he offered to sell the tape to the highest bidder. He stated that he would donate all the money to a charity of Dillashaw's choice.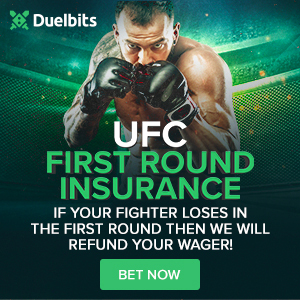 https://www.instagram.com/p/BTGD7UJAMTG/?taken-by=cody_nolove
Dillashaw didn't exactly answer Garbrandt' offer. However, he did respond to the message while he was on UFC Unfiltered by saying that Garbrandt should release it and levy a personal attack against him as well.
"I told him to go for it. Release it, because I, for one, don't believe it and even if he did, I agree with Matt, I think it's petty. I think they're reaching. It's something like, we put this time and sweat and tears into the gym, and he's got this one clip of him doing good. What about the 70% of the time that I was doing awesome that [Justin] Buchholz has footage of? You know what, I could care less what happened then. I get to make, on pay-per-view, some film of me beating Cody's ass that the world's going to see and I'm going to make a lot more than selling it to TMZ. So they can do whatever they want with the practice room because we all know how it went down. So I could care less. Release the footage. The charity should be something for kids without fathers, so they don't grow up to act like Cody."
Garbrandt grew up without his biological father in his life, and he's spoken openly about how that influenced him and the resentment he carries for the man. Dominick Cruz brought up Garbrandt's "daddy issues" before their title fight last year and Garbrandt was quick to note on social media that Dillashaw was pulling from the same well.
https://twitter.com/Cody_Nolove/status/856930725202771969
Says the person and all his fans that can only use Snake and ???? emojis. Super original there. Sometimes I wonder how you get through life.

— TJ Dillashaw (@TJDillashaw) April 25, 2017
https://twitter.com/Cody_Nolove/status/857029002929688576
The UFC released a clip from TUF where Garbrandt grabs Dillashaw by the throat. Dillashaw says that the clip was overblown in that nothing really happened.
"The guy's a hot head. He wants to start drama, but he's not witty enough to make good comebacks, so he wants to create conflict and get aggressive. He's just not a good person."
As for Dillashaw, he's being quiet about the whole thing and waiting until they fight to do his talking.
Quote of the day: "The Less People Think, The More They Talk" pic.twitter.com/TVVfqsK8c8

— TJ Dillashaw (@TJDillashaw) April 25, 2017
Garbrandt and Dillashaw will fight each other at UFC 213 on July 8 in Las Vegas.