TJ Dillashaw & Dominick Cruz Are Beefing On Twitter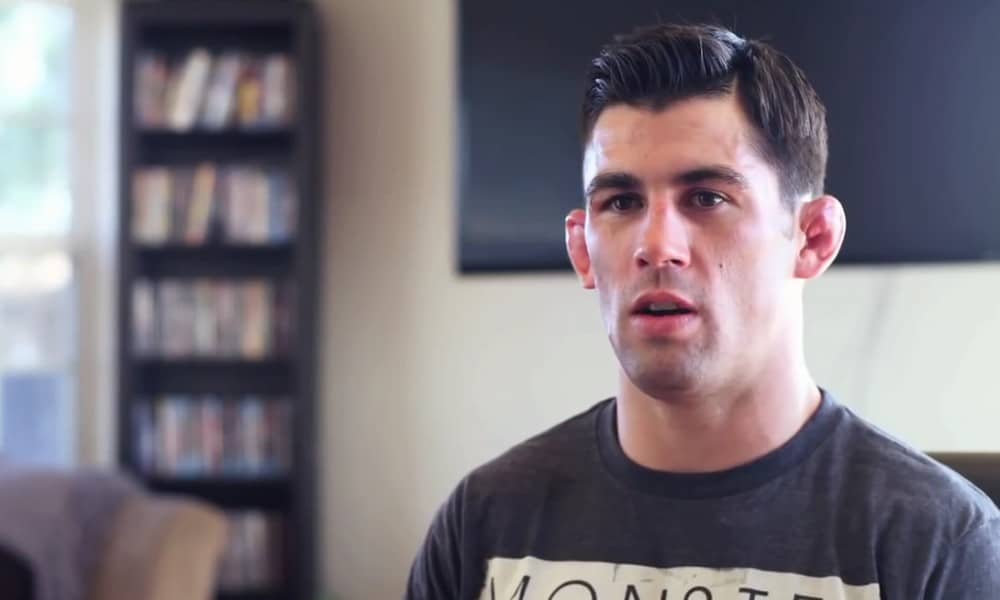 UFC bantamweight champion TJ Dillashaw and his twice removed predecessor Dominick Cruz were briefly linked to a fight in 2014, until yet another ACL injury caused 'The Dominator' to pull out almost straight away. The former WEC boss had just smashed Takeya Mizugaki at UFC 178 and Dana White confirmed that Dillashaw vs. Cruz would be next for the title. In February of the same year Cruz was forced to vacate his long-held strap when he was unable to make the February deadline of his more than two-year absence.
With no exact return date, Cruz has hinted at a late 2015 fight with Dillashaw, and the two have started the beef on Twitter last night. 'The Viper' recently dominated Renan Barao for the second time, and is lacking of a legitimate queue of contenders at 135 pounds. Perhaps their reignited feud is a sign that a booking may be in the works:
Let's go @TheDomin8r heal that chicken leg up so I can kick your ass already. Let's sign a contract 4 @ufc New Years card. #TheBestNeverRest

— TJ Dillashaw (@TJDillashaw) August 27, 2015
.@TJDillashaw Ill be back in plenty time to school YOU "Silly Dilly"Dnt u worry.May jus send @johnDodson back up to take care my light wrk.

— Dominick Cruz (@TheDomin8r) August 27, 2015
Unbeaten since 2007, Cruz is still considered by many as the true bantamweight champion. Having only ever lost to Urijah Faber, 'The Dominator' has victories over Faber in the revenge bout, Demetrious Johnson, Joseph Benavidez twice, Scott Jorgensen, Brian Bowles and then some.
'Killashaw' had a short notice bout with Joe Soto, but his most impressive wins certainly remain the two over Barao. If the two meet and Dillashaw is victorious, there's no dubt he would rocket up the pound-for-pound list.
This would be one of those fights that, once booked, no one should talk about. If it does go down in late 2015, the UFC would have another two stars on show for great end to the year. With JDS vs Reem, Rousey vs Holm, Aldo vs McGregor, Weidman vs Rockhold and Lawler vs Condit all being announced in recent weeks, could this bantamweight grudge match be next?