There's been a lot of talk recently about the UFC being up for sale. Multiple credible sources reported that the promotion was up for grabs at a hefty price tag of four billion US dollars, but UFC president Dana White shot down the reports soon after. Yet still news continues to emerge about a potential buyer from China, and even wild reports that Shane McMahon of the WWE will be taking over as president of the UFC.
So what would happen if the UFC sold? Potentially with the Muhammad Ali act being pushed through congress towards MMA as a sport, the days of the Zuffa brand ball-and-chaining their fighters is going to be coming to an end very soon. Maybe right now would be the best and most profitable time for the Fertittas to exit as UFC owners, but what would the impact be on the promotion as a whole?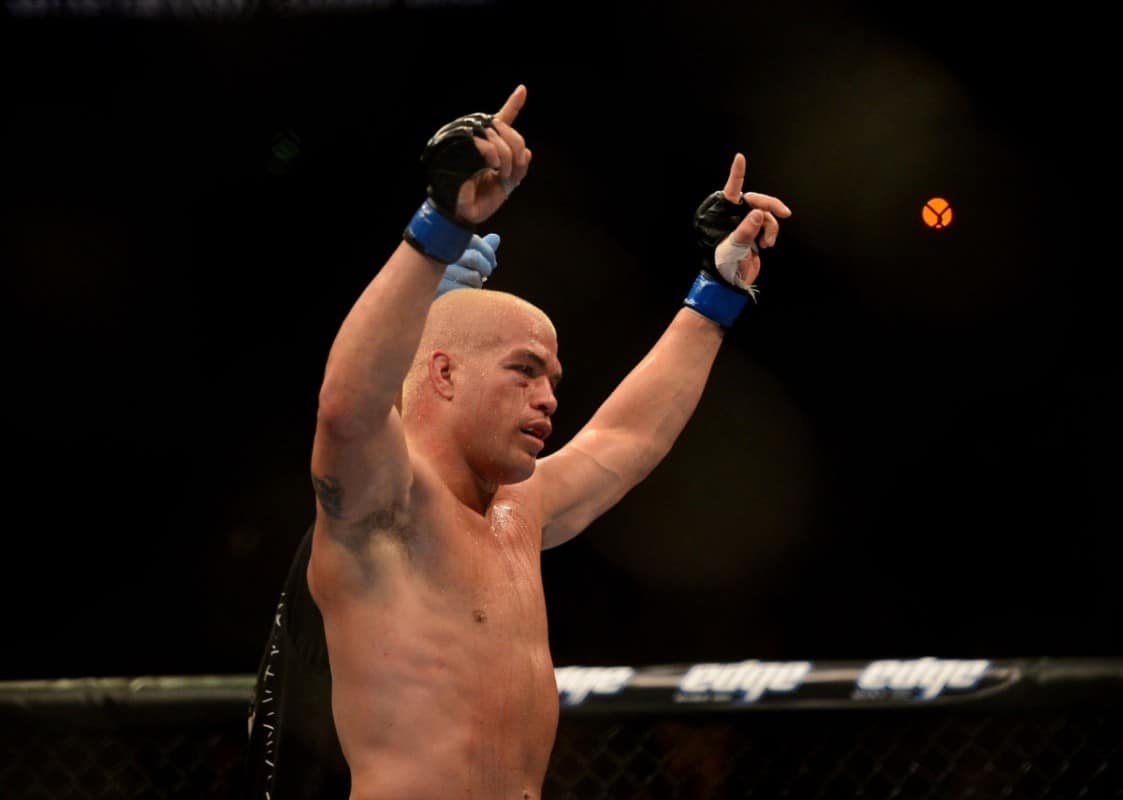 Former UFC light-heavyweight champion Tito Ortiz shared his opinion on the UFC being for sale, and the probably accurate assumption that Dana White would probably retire if the company changed hands. As per MMAFighting.com:
Last week in an interview with RJ Clifford and Steve Cofield on SiriusXM Rush Fight Club, Ortiz spoke about the possibility of a UFC sale:
"I think the promotion would completely fail. I think it would crash and burn, that's my opinion. I think Dana does a great job with the promotion. Sometimes we don't agree on the same things but that's just between me and him. Like I say, it's a girlfriend-boyfriend type of relationship, him being the girlfriend of course."
"Dana does a great job with what he does and that's why the company is worth four billion dollars. Lorenzo [Fertitta] has stepped in and is doing an amazing job – from stepping down from Station Casinos – for what he does now. And giving the opportunity to Cris, I'm very thankful for that. But at the end of the day this is a business to them and if they're able to sell it off for four billion, do what's needed. I gave my heart and soul, blood, sweat, and tears to the company. I've gone on with my business and that's the way it is."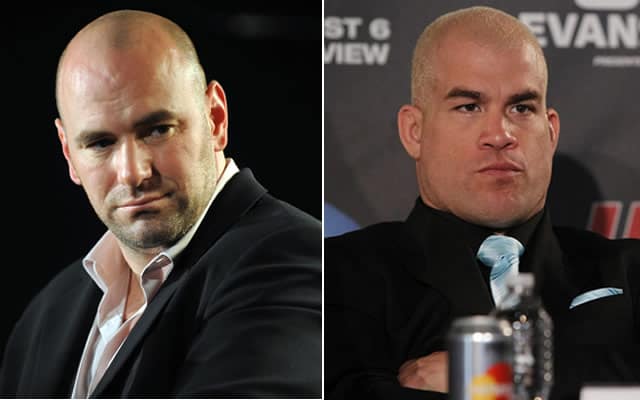 It's no secret that White and Ortiz don't see eye-to-eye, and they came close to having a boxing match once, before 'The Huntington Beach Bad Boy' no-showed. The former champion once famously wore a shirt bearing the slogan 'Dana is my bitch,' and was later dumped by the promotion in a rather sour ending.
"I think if the Chinese company didn't bring Dana in it would crash and burn. It would be a lost cause but I guess it's up to Dana to make those decisions."
"This is the last fight on my contract, it's the last fight that I want to compete. I'm 41 years old. I was supposed to be retired and done with this business at 40. Nineteen years I think is good enough for me. So let's go out with a bang. Let's go out with one of the biggest names in the world of mixed martial arts.
"Royce Gracie is here, he's competing. He just stopped Ken Shamrock super quick. I think that would be a fun fight. I got caught with a submission by a black belt, Liam McGeary. Royce Gracie's a black belt. Can he catch me? That's a question. We're both old pioneers of the sport, legends of the sport. I think the names would sell. Let's give the fans something exciting."