Video – Former UFC heavyweight champion Tim Sylvia scores brutal knockout in slap fighting debut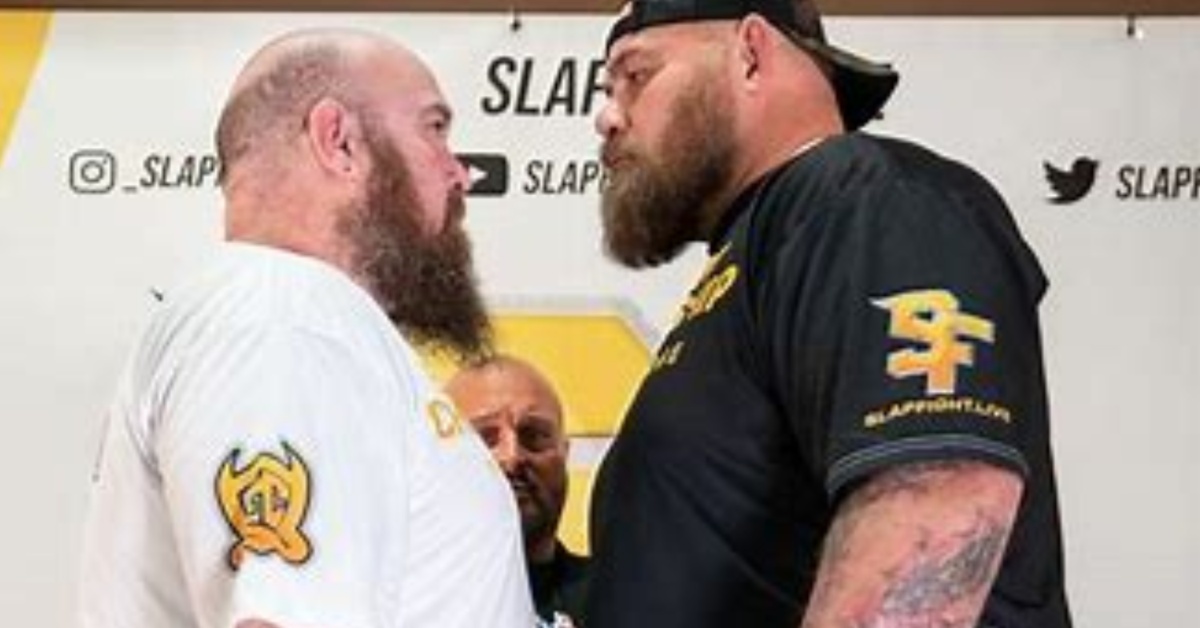 Former heavyweight champion of the UFC Tim Sylvia has gotten off to a brutal start in his new combat sports venture, slap fighting.
The 6-foot-8 near 400lb behemoth competed under the Slap Fight Championship banner for the first time, and as was to be expected, had the knockout power to render his opposition unconscious. Now nearing 50 years of age, Sylvia has not competed in MMA since 2013, with his best title-winning years of 2003 and 2006 well in the rear-view mirror.
After first beating Ricco Rodriguez by knockout in his original UFC stint to win the title, Sylvia was banned whilst 16-0, testing positive for steroids. Six months later, He has his arm broken and was unceremoniously dumped by the UFC. He would leave only briefly, defeating Wes Sims on the independent circuit before being brought back to face Belarusian bruiser Andre Arlovski in a losing effort.
He would then repeat the process of being cut for a fight, winning, and then returning to the roster. This time though, he would fight his way up the rankings with back-to-back wins before rematching the aforementioned Arlovski. This time though, Tim Sylvia would catch Arlovski flush and knock him out, finalizing one of the more unlikely title recaptures in recent memory.
Tim Sylvia scores a knockout
BJPenn.com posted footage of the new slap-fighting debutant in action on Twitter:
It is often said that power is the last thing to go in ageing combatants, and Sylvia has it in abundance. In his 31 pro wins as an MMA fighter, 22 came by way of knockout for the man known as "The Maine-iac", due to his hometown. 
One can only wonder if former boss Dana White was in the wings, scouting for his own, soon-to-return slap spectacle.
What was your favorite Tim Sylvia fight?