Three Fighters Fail For Weed At UFC Houston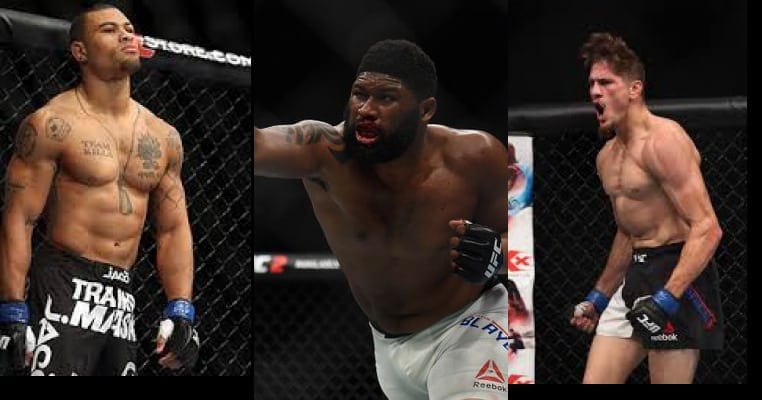 Three fighters have tested positive for marijuana following UFC and are now facing sanctions from the state of Texas, but curiously not USADA.
Curtis Blaydes, Niko Price, and Abel Trujillo all tested positive for marijuana during in-competition screenings for their respective fights in Houston last weekend. All three have been fined $1,000 and suspended for 90 days by the Texas Department of Licensing and Regulation, according to MMAFighting.com.
Both Blaydes and Price picked up wins at UFC Fight Night 104, with Blaydes defeating Adam Milstead via TKO due to a leg injury, while Price knocked out Alex Morono at the end of the second round. Both Blaydes and Price's victories have now been overturned to no contests following the failed tests, as reported by MiketheTruth.com.
Trujillo lost to James Vick by third round submission.
According to a USADA spokesman, USADA only suspends fighters for marijuana if they test higher than 150 ng/ml of the substance's metabolites, which comes from the World Anti-Doping Agency Code. As of Friday, it remains unclear what levels each fighter tested  positive for in their system.
Greg Alvarez, the director of Texas Combative Sports, declined to comment on the matter.
None of the three fighters who tested positive for marijuana have commented either as of Friday.
The no contests put Blaydes at 1-1 (1) and Price at 1-0 (1) for their respective UFC records.