Thiago Santos Plants Steve Bosse With A Head Kick In Hollywood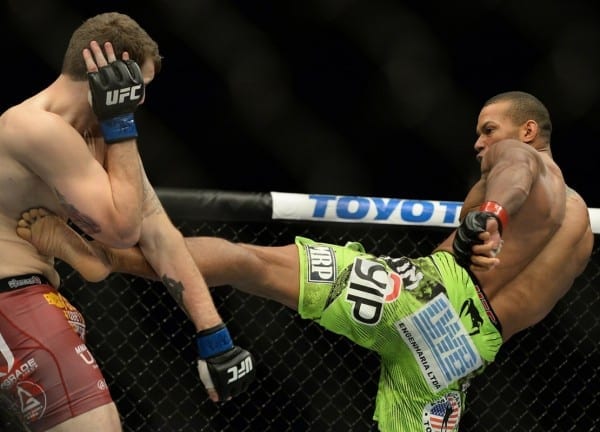 After fighting on the regional circuit since 2007, Canadian light heavyweight Steve Bosse (10-2) finally got a chance to compete in the Ultimate Fighting Championship (UFC) at UFC Fight Night 70 on June 27, 2015. To impress in his first UFC bout, he had to overcome Thiago Santos (11-3).
Unfortunately for "The Boss," he ended up being on the receiving end of a highlight reel knockout.
Santos and Bosse touched gloves at the start of the first round and Santos landed a punch to the jaw and threw some vicious leg kicks. Just seconds later, "Marreta" flattened Bosse with a left high kick to the head and that was all she wrote.
With the win, Santos finds himself with a 3-2 record inside the Octagon. Bosses suffers his first defeat since December 2007.