Thales Leites Submits Chris Camozzi In Dominating Grappling Performance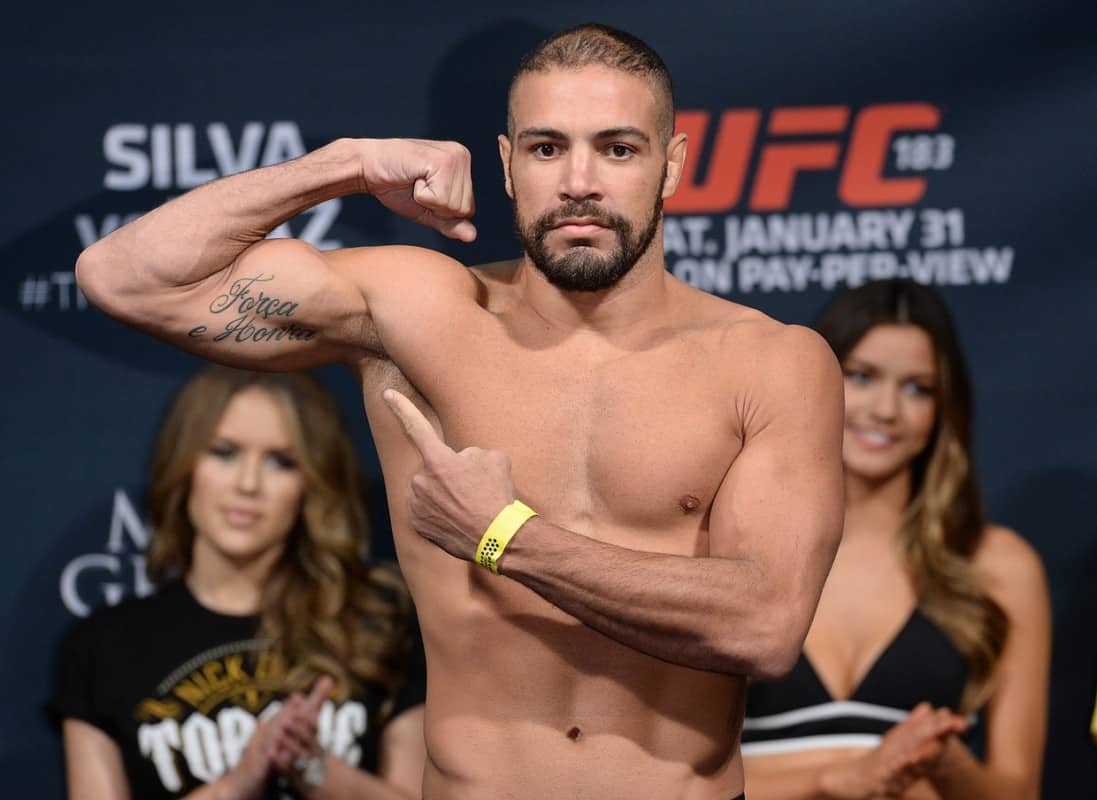 The final middleweight scrap on the UFC Fight Night 92 card featured former 185-pound title challenger Thales Leites (26-6) and Chris Camozzi (24-11).
Leites snapped his two-fight skid in dominating fashion.
Leites dropped down for a takedown early, but settled for a clinch against the fence. He stuck to Camozzi like glue and got a standing back mount. Leites kept working for a submission while hammering away at his opponent. Camozzi tried to shake Leites off of him, but wound up on his back before the round came to a close.
Not long into the second stanza, Camozzi found himself on his back. The Brazilian moved to side control. Leites used a D'Arce choke to move to Camozzi's back. Camozzi spent the rest of the round trying to avoid a rear-naked choke.
Camozzi wasted little time throwing leather at the start of the final round. The early boost was thwarted after Leites completed a takedown. Leites continued threatening with a rear-naked choke. This time, he locked it in and finished the fight by submission.
Final Result: Thales Leites def. Chris Camozzi via submission (rear-naked choke) – R3, 2:58