Video – Thailand vs. Indonesia football match erupts into full on Muay Thai brawl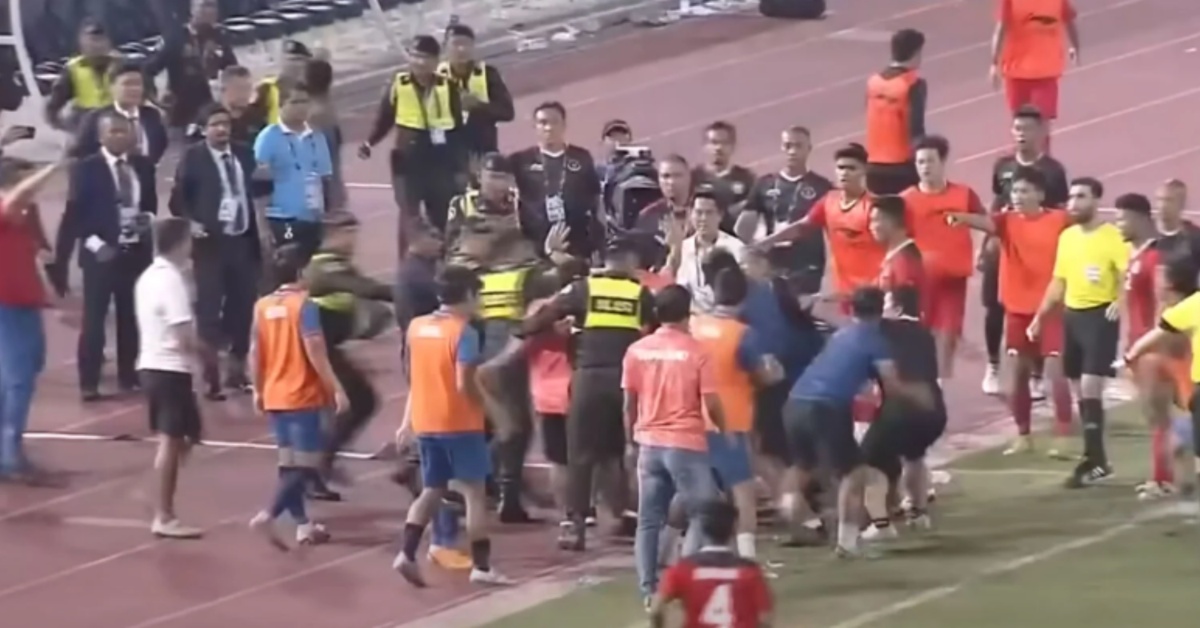 A football game between Indonesia and Thailand at the SouthEast Asia (SEA) Games turned into an all-out Muay Thai brawl.
Taking place in the Cambodian capital Phnom Penh, the two teams went back and forth in an entertaining contest that was ultimately decided in extra time. In the end, Indonesia walked out with the victory and captured their first SEA Games football medal in 32 years, but not before engaging in a massive brawl with the opposition which you can see below:
Thailand Comes Up Short Against Indonesia in SEA Games Football Final
Indonesia entered the 90th minute of the contest with a 2-1 lead until substitute player Yotsakorn Burapha scored the equalizer for Thailand. Two minutes into extra time, Indonesia struck back, retaking the lead thanks to a mistake from Thai defender Somchai Thongcham. Moments later, a huge scuffle broke out with players and coaches storming the pitch. Security staff rushed onto the field in an effort to bring an end to the unnecessary violence. It was several minutes before things were finally calmed down, allowing the game to continue.
Five red cards were handed out by referees, three of which went to coaches from both teams. Thailand's goalie Soponvit received a red card after running the length of the pitch in order to throw hands with a member of the opposing team. Indonesian defender Komang Trisanda was also handed a red card for his role in the fight.
In the end, Indonesia walked away with a 5-2 victory, scoring three goals during the extra time period. Following the event, Indonesia's head coach Indra Syafri said, "I regret that friends from both Thailand and our team [had a fight], but it's over. We already hugged and forgave each other. This is football."