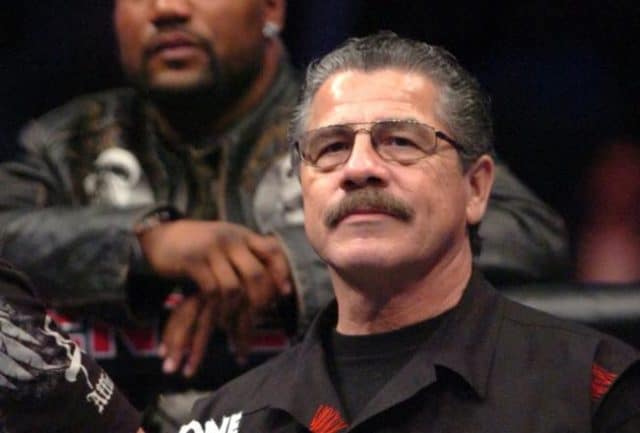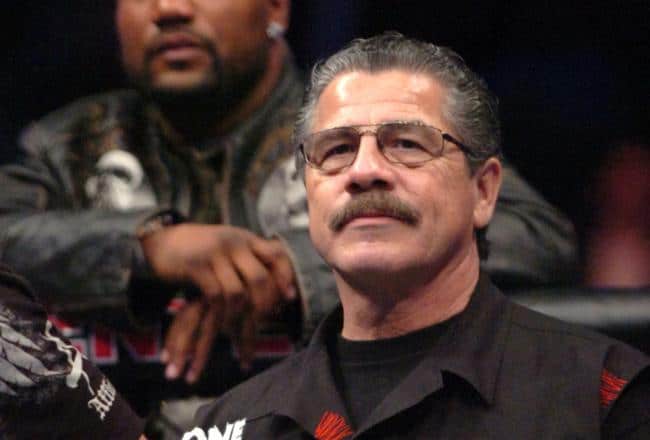 All of the talk and controversy surrounding longtime UFC cutman Jacob 'Stitch' Duran's firing for his comments about the highly lambasted UFC-Reebok deal has died down considerably, but it appears that it's gotten fired back up a bit.
After UFC head legal man Lawrence Epstein said that Duran was not canned for his Reebok comments, 'Stitch' chose to speak up on Twitter (via Bloody Elbow) to confirm that this was not the case, calling 'bulls—t' on the UFC exec:
@TBarrabi Great story!Can't believe UFC attorney Lawrence Epstein said I was not let go because of my interview of the Reebok deal. Bullshit

— Jacob Stitch Duran (@StitchDuran) August 19, 2015
The revered cutman also continued to blast the UFC, stating that they had mistook him and their fans 'for fools':
@k_crit UFC mistook me and the fans as fools. — Jacob Stitch Duran (@StitchDuran) August 20, 2015
Duran then answered a question asking whether or not it would be considered wrongful termination if he was not fired for the Reebok comments. To that, 'Stitch' simply said he was told that he was fired because of the interview, straight up:
@_Just_A_Fan_ Sure they know, I was told, "they don't want you to work anymore UFC shows because of the article you did about Reebok.

— Jacob Stitch Duran (@StitchDuran) August 20, 2015
Finally, 'Stitch' told a fan that aside from the UFC's stance and what he was told, ultimately they would have to clarify why he was truly fired. Duran advised his fan not to expect a good answer, however:
@uppercutty69 A question you have to ask them! Sure they have no real answer. — Jacob Stitch Duran (@StitchDuran) August 20, 2015
The saga of 'Stitch' rolls on, and Reebok has received an insane amount of backlash that has undoubtedly made their initial foray into MMA a rough one to say the very least. While they may not be compensating fighters enough, is the UFC mainly to blame for how they handled (and continue to handle) the situation?
If you enjoyed this story, please share it on social media!