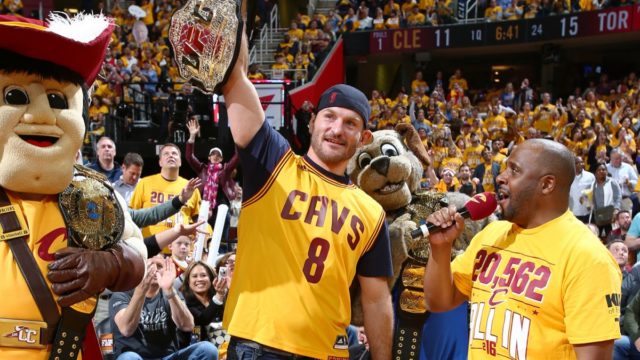 LeBron James is taking his talents to Los Angeles, and Cleveland basketball fans are in an uproar.
"King James" brought his hometown a championship back in 2016 after promising to do so when he returned to the Cavs in 2014. After four years back in Cleveland, however, James wanted a change of scenery and decided to test out the free agency market.
After several months of anticipation, James has officially signed a four-year deal with the Los Angeles Lakers worth $154 million. UFC heavyweight champion Stipe Miocic, a Cleveland native and avid sports fan, showed his love for the Cavaliers at the team's NBA title victory parade.
Most would think that Miocic would be disheartened to hear of James' departure from Cleveland. In a recent interview, however, the heavyweight champ revealed he isn't mad at all. In fact, he supports James' decision to do what's best for him and his basketball legacy (quotes via MMA Mania):
"I'm not mad all, whatever's best for him, it's his legacy," Miocic said. "He brought a title back like he said he would, you can't be mad at the guy. It's whatever he wants. At least he didn't wait until the end like last time."
Miocic is getting set to defend his heavyweight title against Daniel Cormier in the main event of UFC 226 on pay-per-view (PPV) from the T-Mobile Arena in Las Vegas this weekend (Sat. July 7, 2018).