Stipe Miocic admits massive challenge in store against Jon Jones at UFC 295: 'He's very dangerous from everywhere'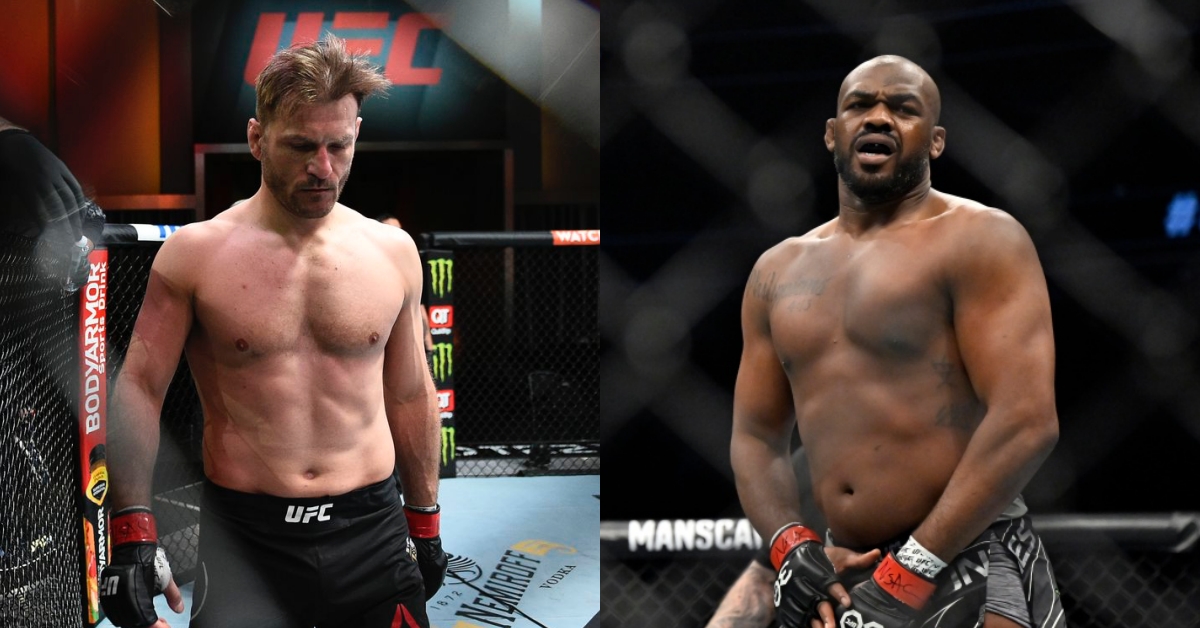 Despite previously admitting his confidence in toppling undisputed heavyweight champion, Jon Jones in their November title fight at UFC 295, former two-time division champion, Stipe Miocic admits the Endicott native is hugely "dangerous from everywhere" ahead of their pairing.
Miocic, a former two-time undisputed heavyweight champion, is slated to snap his hiatus from the Octagon in November, headlining UFC 295 from Madison Square Garden, taking on former two-time light heavyweight champion, Jon Jones.
Sidelined since March 2021, Miocic most recently suffered a thunderous second round knockout loss to former undisputed titleholder, Francis Nganno in the pair's championship rematch.
A two-time titleholder at the weight class, however, Miocic first won gold back in 2016 in a stunning knockout win over Fabricio Werdum in Brazil, the Ohio native would then regain his throne in 2019 with a knockout win over common-foe, Daniel Cormier, before defeating the former two-weight champion again in a subsequent rubber match.
Stipe Miocics touts the tools of Jon Jones ahead of their UFC 295 clash
Touted as the consensus greatest heavyweight to ever compete under the banner of the UFC, Miocic maintains that he can do whatever he likes to Jones when they fight, and can dictate the pace, but insists the former Jackson-Wink MMA staple is "very dangerous".
"I'm not going to let him (Jon Jones) dictate what he wants to do," Stipe Miocic said on the Believe You Me podcast. "I'm going to dictate what I want to do. I'm going to do what I want. The minute I let him stop doing what I want, I've lost the fight. But if I do what I want, my chances are a lot better of winning than losing."

"I'm not like that," Stipe Miocic explained. "You could say I'm a basic b*tch – I'm more like a one-two, one-two kick. I'm simple. He's very dangerous from everywhere. He does things you wouldn't expect, so I need to prepare for everything."