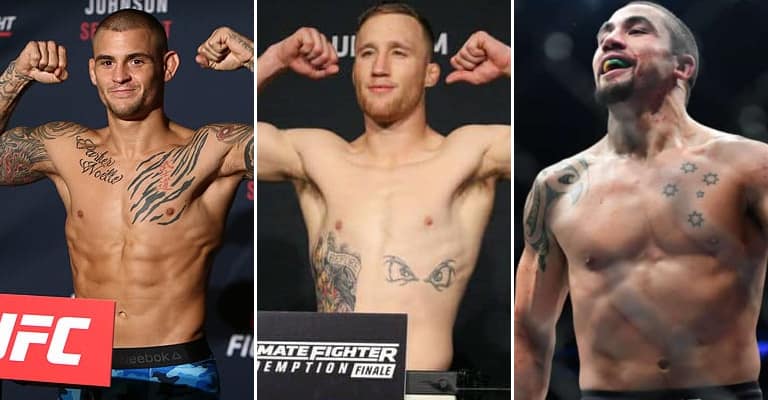 2017 has been an up-and-down year for the UFC thus far to say the least.
While some have argued that the promotion has had a down year, MMA fans have actually been treated to some fantastic fights and finishes. And the good news is, there's still two major pay-per-view events and multiple fight night cards remaining in 2017 that could result in more entertaining action.
As we celebrate Thanksgiving here in the United States, let's focus on what we've seen this year so far, and take a look at six fights to be thankful for in 2017.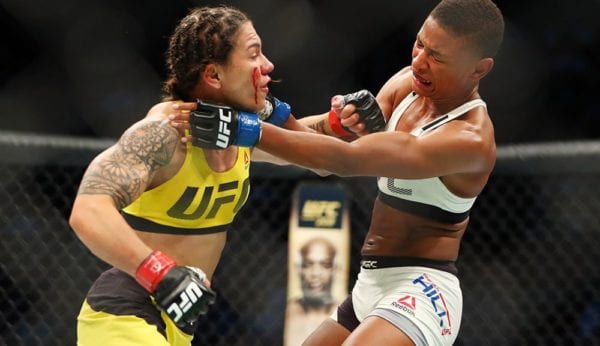 Jessica Andrade vs. Angela Hill – UFC Fight Night 104
UFC Fight Night 104 took place on February 4, 2017 in Houston, Texas, and in the card's co-main event, women's strawweights Jessica Andrade and Angela Hill did battle.
The bout may have not recieved too much attention in the build-up to the event, but it certainly delivered, as both women exchanged bombs in a classic slugfest over the course of three rounds. Although she was temporarily dropped in the third round, Andrade appeared to the aggressor, as she constantly pushed forward and landed the bigger shots.
In the end, Andrade was named the victor via unanimous decision in what turned out to be the 'Fight of the Night' and one of the best contests of the year.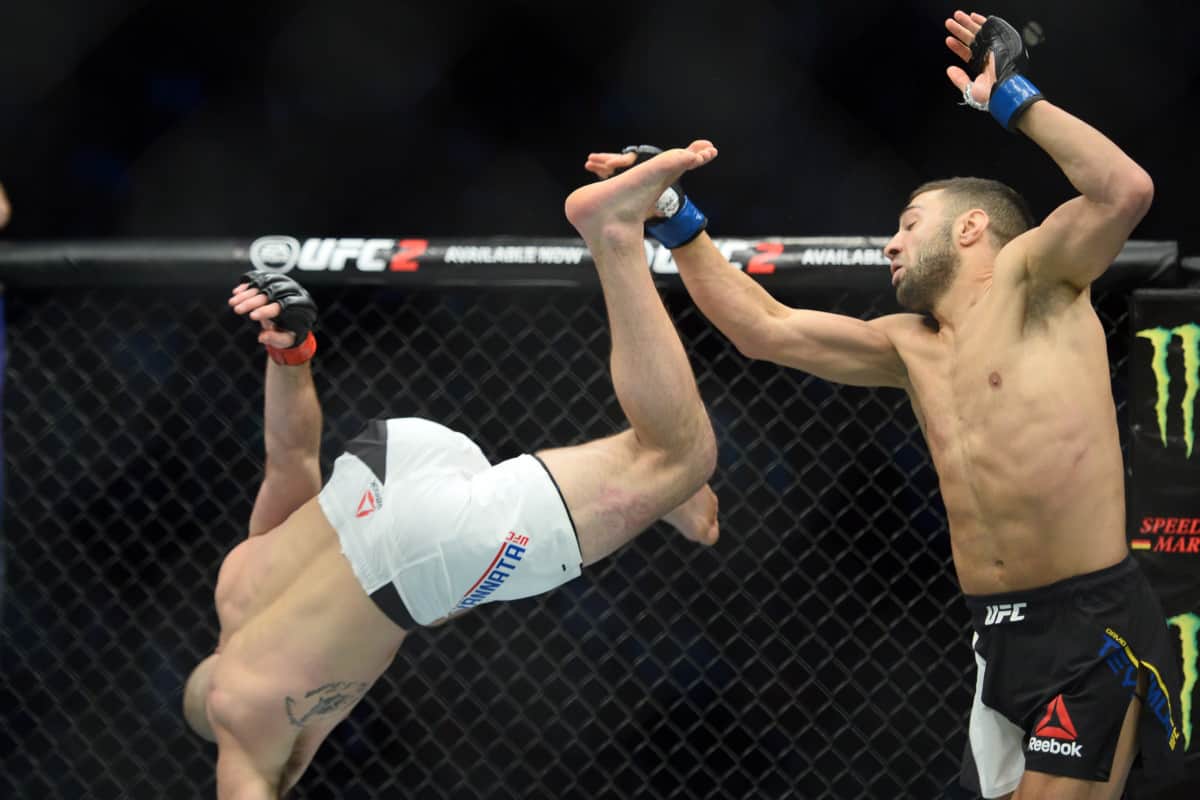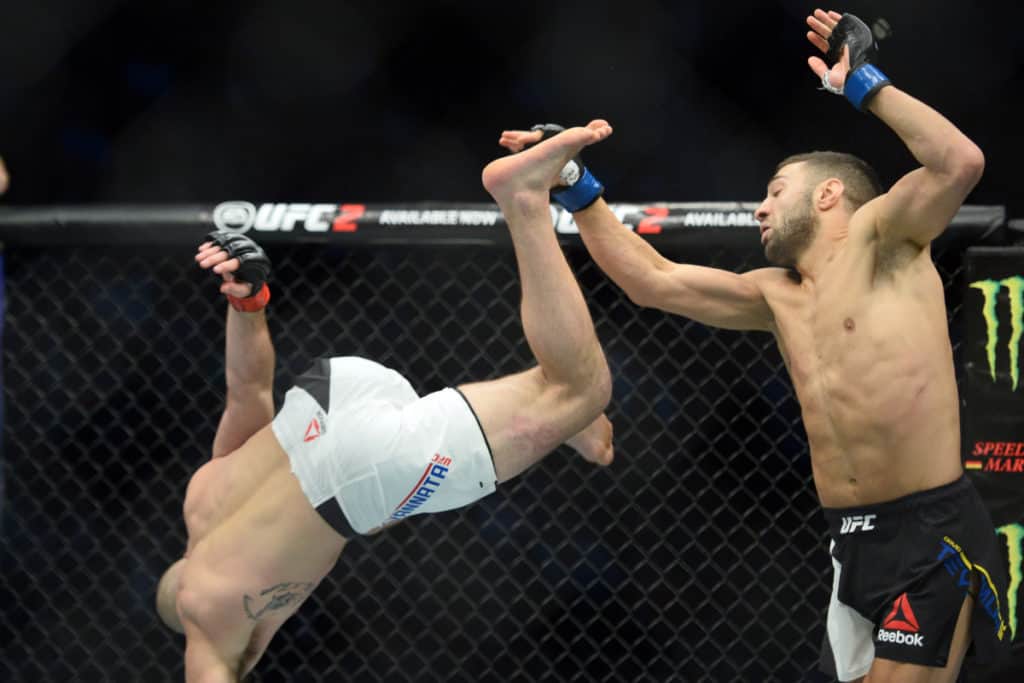 Lando Vannata vs. David Teymur – UFC 209
Through four UFC fights to date, Lando Vannata has posted just a 1-2-1 record, but he's also proven to be one of the most exciting fighters on the roster, and that was once again on display when he met David Teymur at UFC 209 this past March in Las Vegas, Nevada.
Over the course of three rounds, both men traded a wide variety of big shots. Vannata through multiple spinning kicks in addition to a cartwheel kick, while Teymur landed a Superman punch and was highly successful with his knees.
It was a fast-paced, entertaining scrap that saw Teymur walk away with a unanimous decision victory. Both men were also given 'Fight of the Night' honors.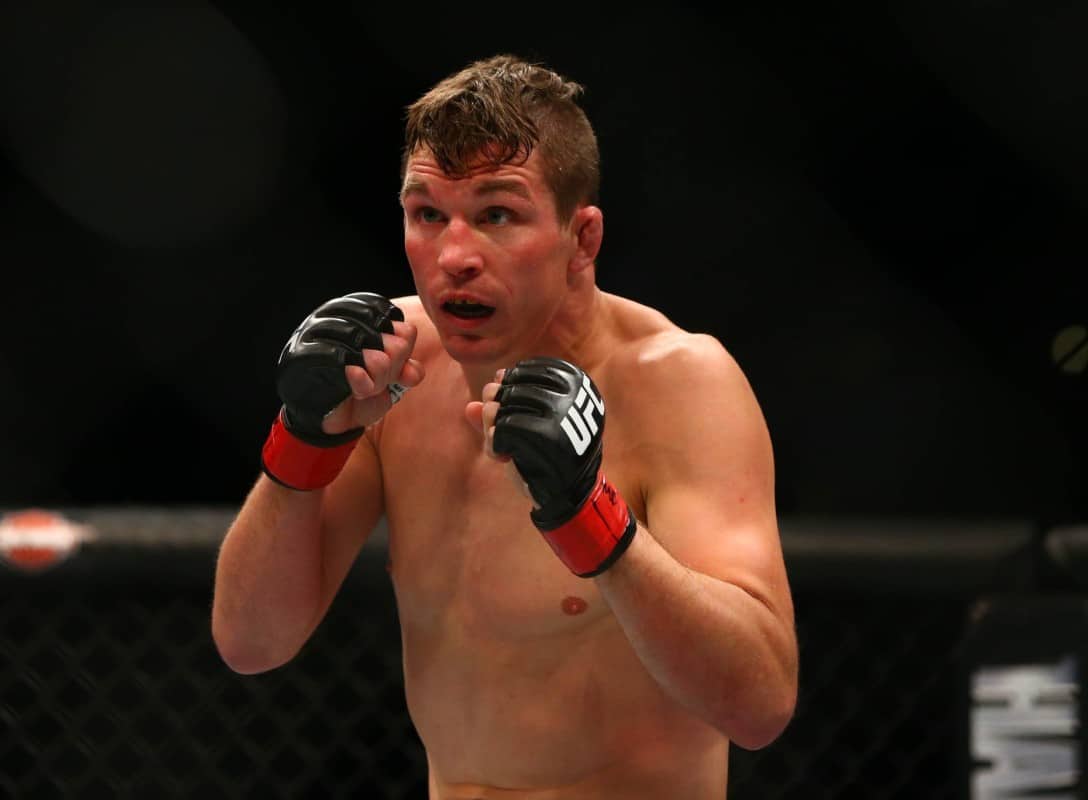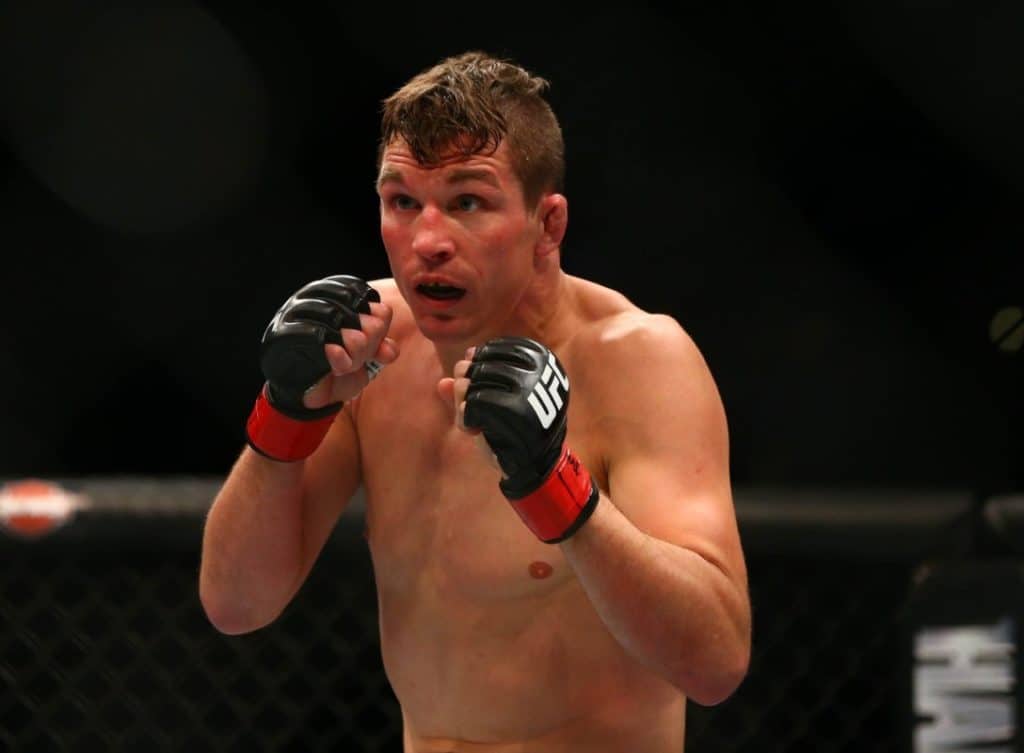 Darren Elkins vs. Mirsad Bektic – UFC 209
Vannata and Teymur weren't the only ones to put on an exciting scrap at UFC 209, as Darren Elkins and Mirsad Bektic also pleased the crowd with in their featherweight slugfest.
Both men came out firing, but Bektic appeared to be on his way to a one-sided victory, a he dominated and bloodied Elkins in the first round with a vicious barrage of ground-and-pound. Round two was slightly less one-sided, but Bektic still had control of the fight.
Near the tail-end of the final round, however, Elkins reversed the script, landing an absolutely brutal head kick to put Bektic away and close the show.
It's fights and comebacks like these that make the sport so exciting to watch, and Elkins was given a 'Performance of the Night' bonus for his efforts.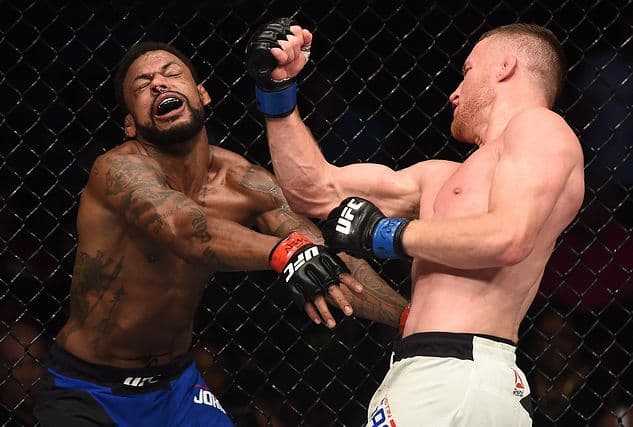 Justin Gaethje vs. Michael Johnson – TUF 25 Finale
Over the last few years, former World Series of Fighting (WSOF) lightweight champion Justin Gaethje has established himself as one of the most entertaining fighters on the planet. A former collegiate wrestler, Gaethje typically likes to stalk his opponents down, not being afraid to take a shot to give one.
That style didn't change when he made his way to the UFC earlier this year, and it was once again on display when he met Michael Johnson in the main event of The Ultimate Fighter (TUF) 25 this past July.
From the opening bell, both men proved willing to exchange blows, and the bout remained on the feet for its duration. Both men were rocked throughout the first two rounds, but after nearly being finished, Gaethje unleashed a brutal combination of punches and knees to finish Johnson in the second frame.
In possibly the best fight of the year, both men were given 'Fight of the Night' bonuses.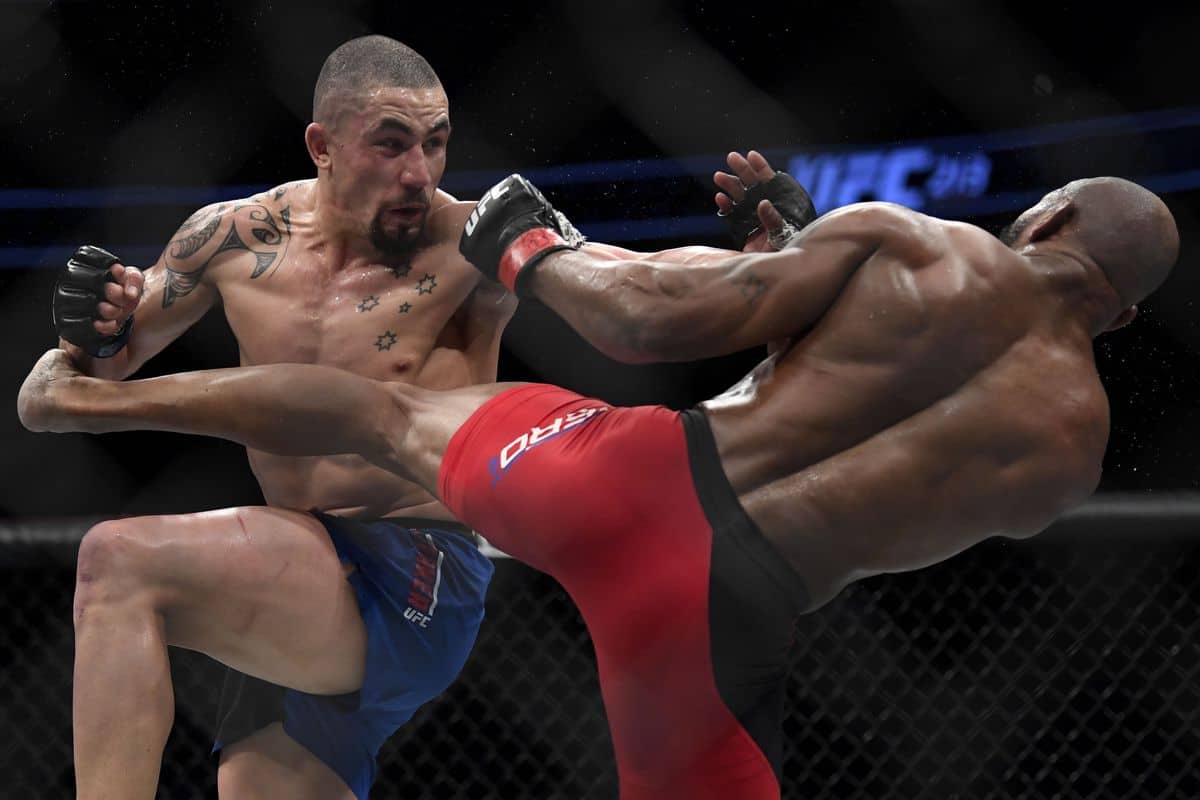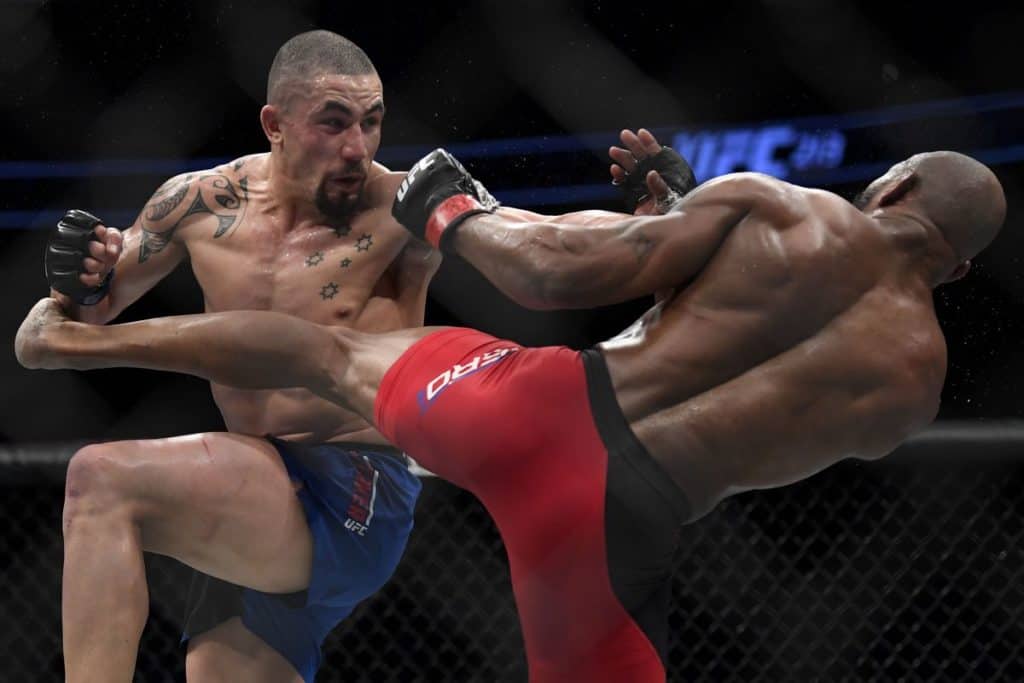 Robert Whittaker vs. Yoel Romero – UFC 213
At UFC 213 this past July, two of the very best middleweights in the world did battle with an interim title hanging in the balance.
Yoel Romero and Robert Whittaker were both riding impressive winning streaks heading into the bout, and the fight promised to produce an intriguing clash of styles. Early on, the explosive and athletic Romero started strong, and a kick he threw even caused Whittaker to suffer a knee injury.
"The Reaper", however, battled back as "The Soldier of God" began to fade. The two battled back-and-forth for five rounds, but Whittaker ended up pulling away to score a decision victory. The fight, which turned out to be one of the most memorable of the year, ended up being awarded 'Fight of the Night' honors.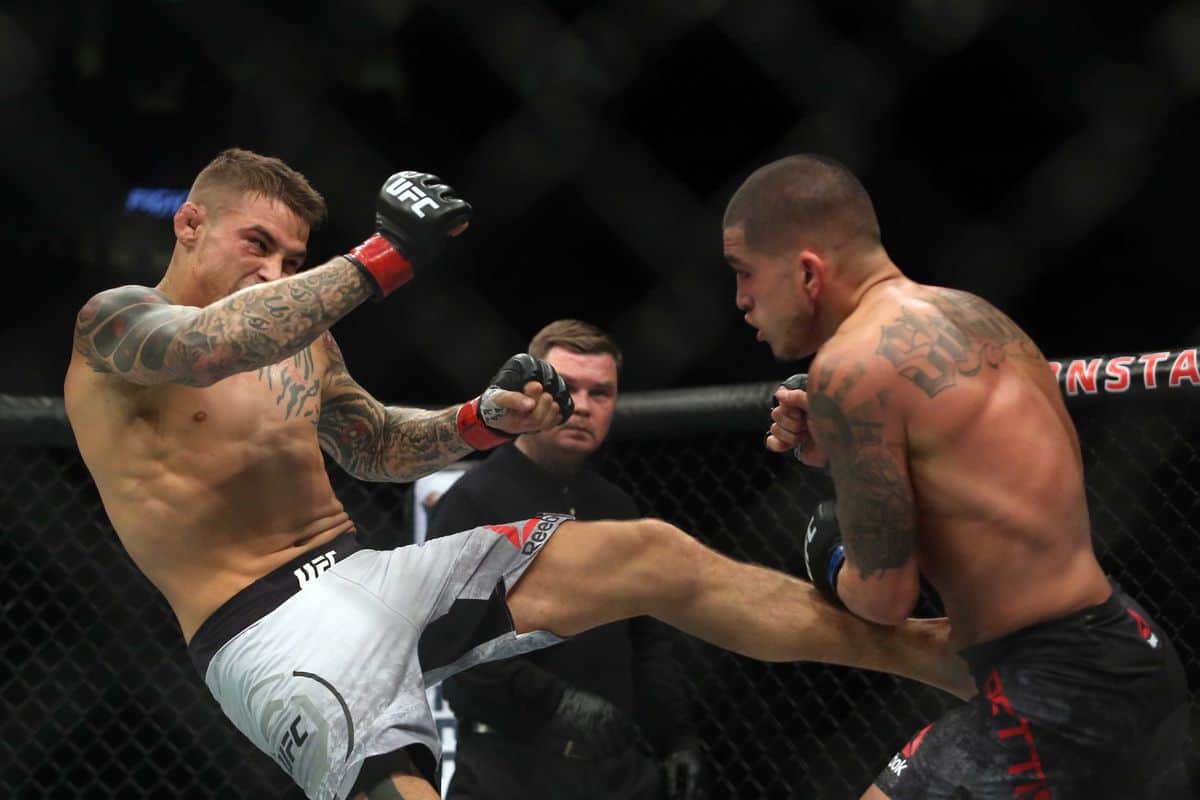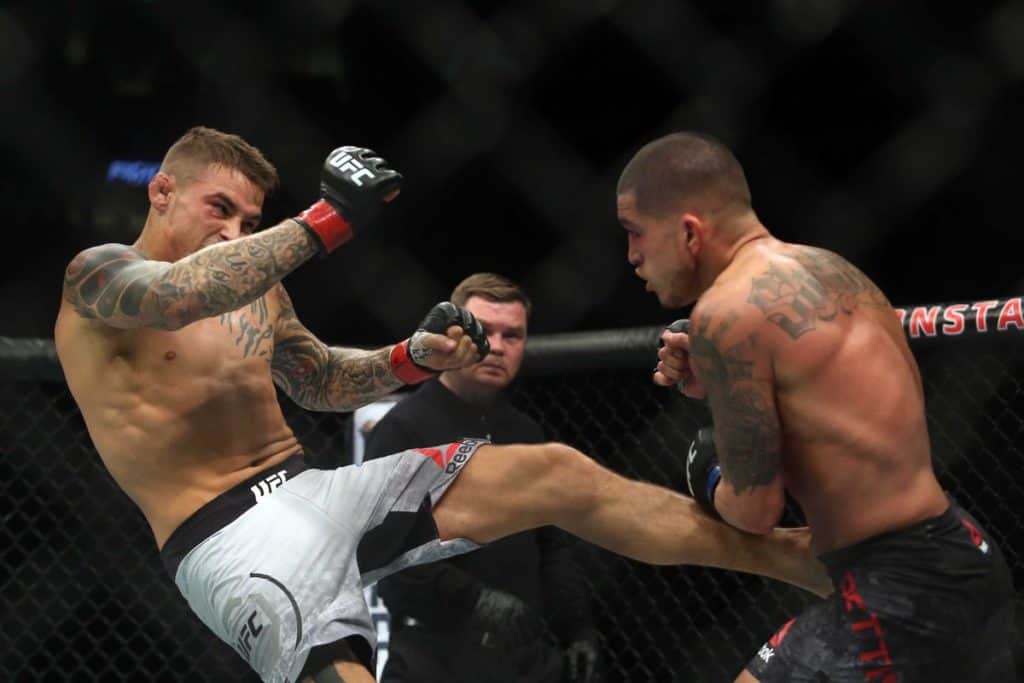 Dustin Poirier vs. Anthony Pettis – UFC Fight Night 120
When the UFC announced that lightweights Dustin Poirier and Anthony Pettis would square off at UFC Fight Night 120, many had agreed that fight had little chance of being uneventful, and it certainly delivered for as long as it lasted.
Both men had moments and success and both men were battered and bloodied, but it was the power, aggressiveness, and grappling of Poirier that made the difference, as he scored a third-round TKO (via injury) victory when Pettis appeared to break a rib when Poirier transitioned to the mount on the mat.
As expected, the fight earned 'Fight of the Night' honors and served as one of the more entertaining bouts in recent memory.