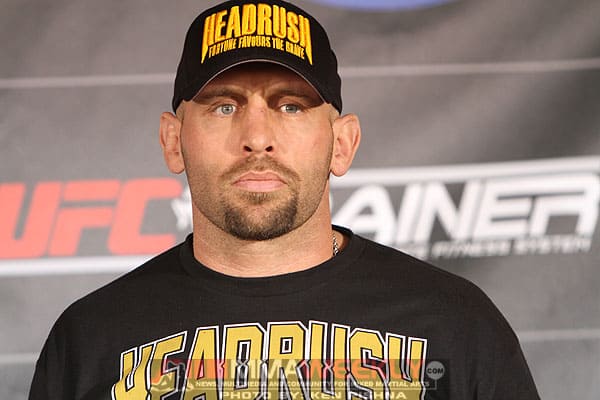 Former interim UFC heavyweight champion Shane Carwin has signed with Rizin FF. Promotion officials announced the news at a press conference on Thursday morning. Carwin holds a 12-2 pro-MMA record and lost his last two MMA bouts. He retired from MMA in 2011 but is now back.
Carwin was rumored to fight Fedor Emelianenko, but that fight will not happen and instead, Carwin will be fighting in Rizin's open-weight Grand Prix tournament. He will be the eighth man in the tournament. His opponent in the second round has yet to be determined. Carwin made the decision to return to MMA in September after months of hints prior to his announcement. Shane confirmed in September that he parted ways with the UFC following an after back-and-forth negotiations with its matchmaker, Joe Silva.
Carwin issued this statement on Reddit:
"I signed on the line which was dotted. I have been a long time friend of Pride. I used to watch late night Pride Fights with the US commentators like Bas and wish I was part of it. The only thing making me happy was the plate of Totinos next to me.
I had better offers from a money stand point. Bellator made the best offer. It just was nt oentirely clear that they wanted me as much as I wanted them to want me. I made an agreement to fight Fedor but he did not agree. I have been told by several matchmakers that that fight is a unicorn and they do not see Fedor taking it. Maybe I can just go help him train for the next one. Still a fan! He is still GOAT HWT to me.
I told Rizin no few times, and they stayed with me. Came to visit. Understood my values and what is important to me. Seemed to share the same values. I left the meeting wanting to be a part of Rizin. Feeling as if they wanted me.
So on December 29th it begins."

Carwin is scheduled to fight at Rizin FF 3 on December 29th from the Saitama Super Arena in Saitama, Japan, which will feature the second round of the Grand Prix tournament. Rizin FF will also be hosting an event on New Year's Eve as well, Rizin FF 4, which will feature the semifinals and finals of the tournament.