Santiago Ponzinibbio is extremely confident after his knockout victory over Neil Magny this past weekend (Sat. November 17, 2018) – to say the least.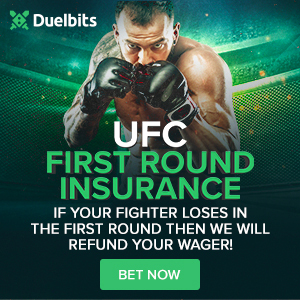 Ponzinibbio was able to finish Magny in the fifth round of their UFC Argentina main event battle. The victory earned him a higher ranking in the welterweight division's top ten and knocked Magny out of the group as a whole. The Argentine is hoping his victory will be enough to warrant a UFC welterweight title opportunity.
Immediately after the victory, Ponzinibbio proceeded to call out division champion Tyron Woodley. However, the callouts apparently didn't end there. Speaking with MMA Junkie after his big win, Ponzinibbio also named two more big names that he believes he can beat. Ponzinibbio said, given the opportunity, he thinks he can knockout both Conor McGregor and Georges St-Pierre:
"You give me Conor, I am a better striker than him. He's really good at trash talk and he's a really good businessman, but I'm a better fighter. This is different. I'm a better striker. I have better timing. I have better power. I'll finish him, for sure. I'll finish McGregor.

"I'll finish GSP – GSP is old. He's a good guy. I like him. I'm a big fan. But I'm better. I'll finish him. I'm ready for both. I'm an exciting fighter. I know I'm ready. I know I'll finish Tyron.

"I know I'll knock him out, but I need the opportunity. If you give me the fight with GSP, I'll knock him out for sure. I'll knock anybody at 170 pounds if you give me the opportunity."
McGregor competes at lightweight, but has competed at 170 pounds before when he fought Nate Diaz twice during their feud with one another. As for "GSP," he hasn't competed since defeating Michael Bisping for the middleweight title last year, which he soon vacated after winning it. Ponzinibbio might not get any of the three men he wants next – Woodley, McGregor, or 'GSP' – but he certainly has a bright future in the welterweight division.