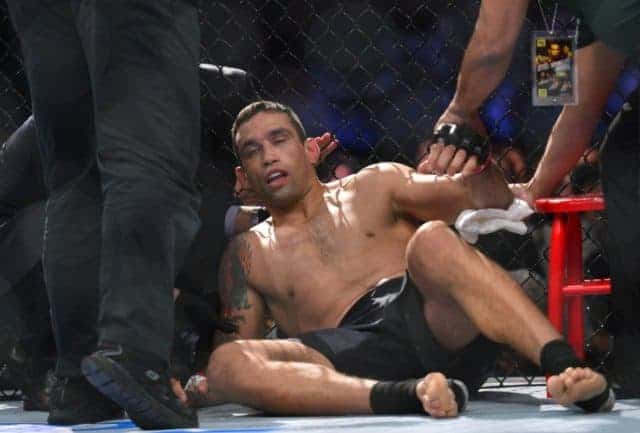 Fabricio Werdum had the opportunity of a lifetime in the main event of last weekend's (May 14, 2016) UFC 198 from his home of Brazil.
Attempting to make the first defense of his UFC heavyweight title, Werdum faced off with Stipe Miocic in front of forty-thousand plus screaming Brazilian fans. Unfortunately for "Vai Cavalo", however, he was knocked out by Miocic in the very first round, a stoppage that left the crowd silent.
Fellow heavyweight slugger Roy "Big Country" Nelson feels as if the crowd played a part in Werdum losing his title:
"I think it was the Brazilian crowd of 45,000 people," Nelson said. "You're like, 'Dude, I want to make some things happen. I want to make fireworks.' And when you do fireworks for the fans, you want to put a show for the fans, you just kind of sometimes get a little over anxious. I know that feeling." Nelson told MMAFighting.com.
Nelson, while not taking anything away from Miocic, further criticized Werdum, saying that the Brazilian's strategy wasn't so 'bright':
"I was impressed that he knocked Werdum out because I didn't see that coming, but at the same time, when you got a 240-pound man running at you, and you just stick your hand out, you're definitely going to hurt somebody.
"No, I don't think it was a lucky punch. I just think Werdum wasn't so bright because he was just very like, 'just stand there, man. Just fight.' Nelson said. "He just ran at him."

Do you agree with "Big Country's" assessment?