Controversial submission artist Rousimar Palhares is currently banished from competing state side in mixed martial arts, coming after a period of momentum that saw 'Toquinho' at the peak of his career thus far. After being canned by the UFC for numerous occasions of not releasing submission holds in a timely manner, Palhares transferred quickly to the World Series of Fighting. The Brazilian Jiu Jitsu ace signed with Ray Sefo's budding organization in March 2014 at WSOF 9, and won the welterweight title in his debut against Steve Carl.
He defended against fellow UFC castaway Jon Fitch at WSOF 16 with his trademark heel hook, but once again delved in to the deep hole he'd dug himself so many times in the past. This time it was Jake Shields who made some shocking accusations against Palhares, claiming the Brazilian had gouged his eyes throughout their WSOF 22 title bout, and that the fight ending submission was not released in good time. The Nevada State Athletic Commission agreed on both counts, and Palhares was stripped of the title and banned from fighting for two years.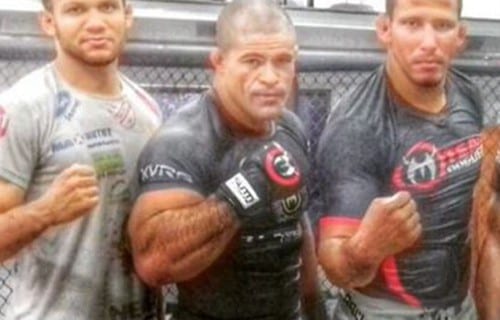 Now relegated to submission tournaments such as Polaris 3, where he recently fought to a draw against Gary Tonon, it looks as though Palhares might have a hard time finding another fight, or at least that's what we all thought. Newly formed Italian MMA promotion Venator recently announced the banned 'Paul Harris' would be facing Emil Meek on their May 21 card. WSOF officials vowed to put a halt to this, and the situation remains tentative at best.
Having grappled with Tonon in the United Kingdom this past weekend, Rousimar Palhares spoke with the Daily Mail in a rare interview, and made some very interesting statements. Check it out:

'I know I have an image as a bad boy in the ring but that is not the person that I am underneath. If people got to really know me they would see what I am really like.
'I have made some mistakes in the past and during fights but I am a good person. I am seen as bad but that is its during the fight. A fight is a fight and sometimes my mindset changes when I get in there.'
'The arrival of my baby boy two months ago has given me a new perspective on life and on fighting. I will still win at all costs but now I am grounded,' said Palhares.
'I am not a monster but I know that many people think I fight like one. People ask me why I am like how I am in the ring but if everyone knew about my childhood then they would understand.'
"The feeling I get when I go into the octagon is difficult to explain. I am filled with happiness and joy. It is what I do. Fighting is what I am good but I don't want to particularly hurt the other fighter.'
'I would consider returning to the UFC just to fight McGregor, ' he said….
continue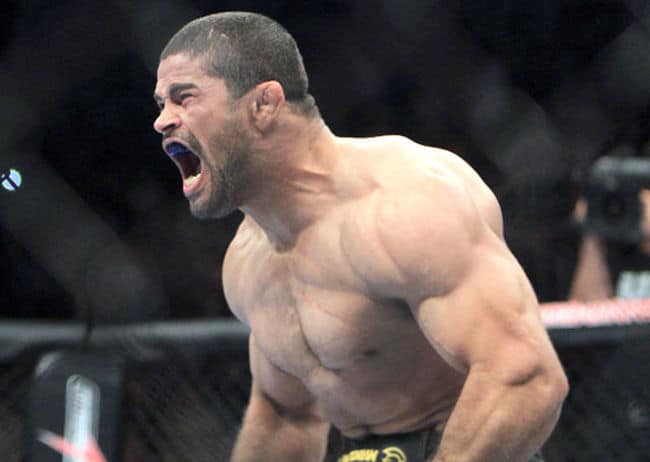 "I would kill (Conor McGregor). He is too small and weak in Jiu Jitsu to beat me. It would be a privilege to fight him but I would dominate with my ground game and submit him easily. When I play the fight In my head I see him giving in from a foot hold.'
'He is too small to beat me. He shouldn't be in my division but a fight is a fight.'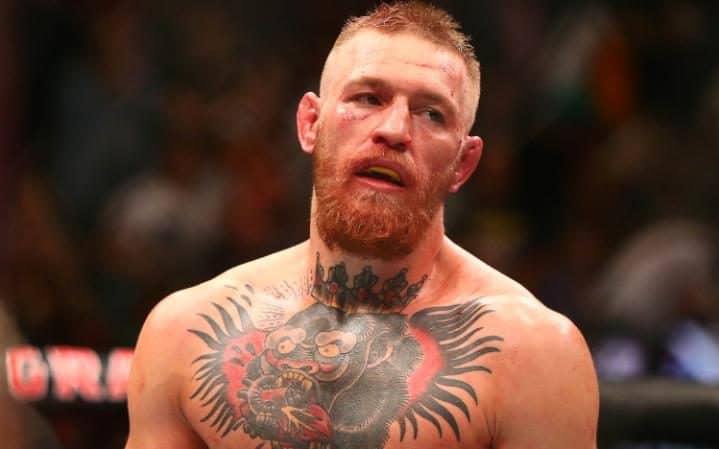 McGregor's most recent loss came once again by submission, this time to Nate Diaz at UFC 196. How would'The Notorious' fare in a bout with a dangerous Jiu Jitsu wizard like Rousimar Palhares? Chances are we'll never know, especially given the Brazilian's current troubles with fighting full stop. He continues:
'I need to fight to put food on the table for my family. And I will keep doing so. The WSF keep trying to take envy thing away from me, my belt, my money, my dignity but they won't take away my ability to fight.
'And they won't take off me my chance to put food on the table for my family. I am a fighting man. My background is Jiu Jitsu and I love to show my ground skills but I also love an all out in MMA.'
'People ask me why I love footholds so much but this is what I was first taught and I fell in love with these holds. Fighters leave their feet out there to be taken and that is what I do to them. I take their feet and own them.
'The foot holds are the hardest ones to defend.'