With just hours until her strawweight clash with Karolina Kowalkiewicz at UFC 201 tonight (July 30, 2016), No. 3-ranked 'Thug' Rose Namajunas is ready to go out and make a statement en route to another shot at 115-pound gold.
In a recent interview with FOX Sports, Namajunas took the opportunity to respond to current champion Joanna Jedrzejczyk's recent callout to the entire division she currently rules, asking who's next for the Polish knockout artist:
"She has the right to say something like that. She's earned the right to be where she's at and for nobody to really feel like there's a challenger," Namajunas said.
"At the same time, it kind of makes me happy because I know that I'm coming and I know she smells me coming, too. It ain't that far behind."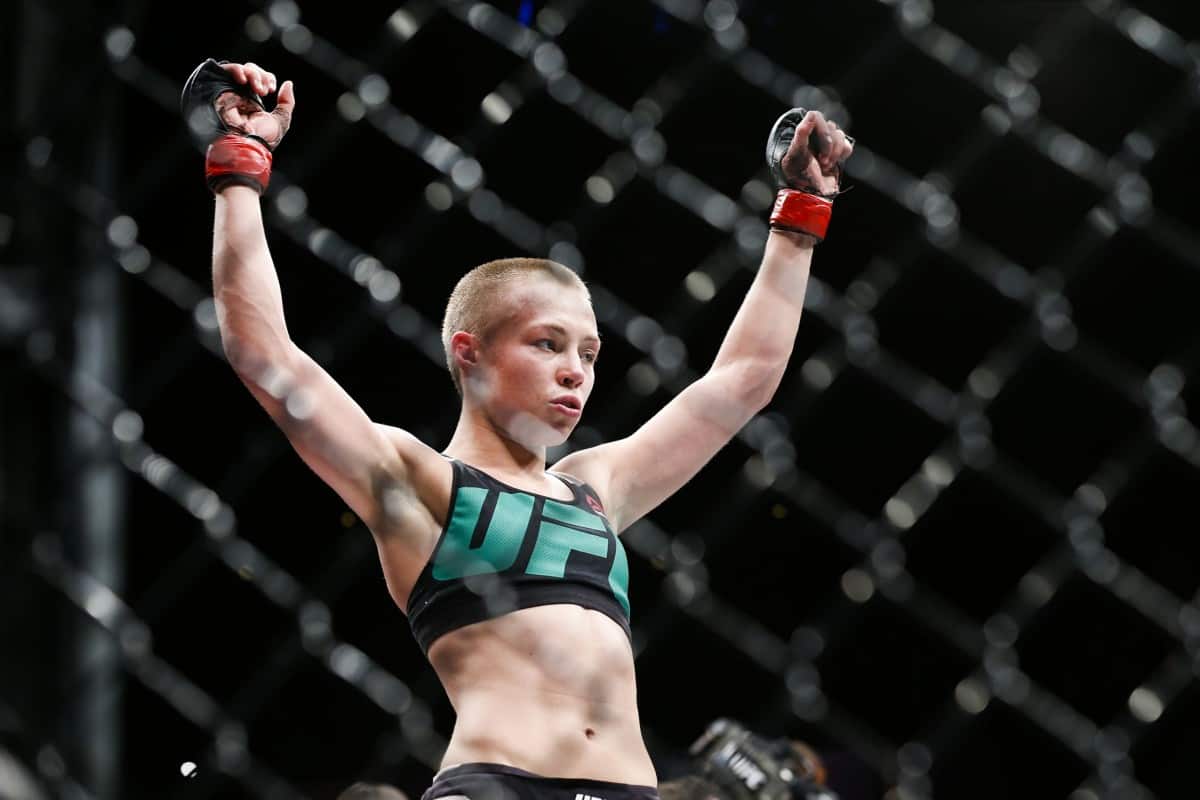 'Thug' isn't mad about the champion's brash comments, and believes that nobody in the 115-pound division is ready for Jedrzejczyk the way she is:
"For me, it's like the truth don't get me mad. It's like who is ready for her. Obviously, me having this fight right now is not just because I want to stay active, I do want the experience, but I'm right (expletive) there.
I don't think anybody else is ready for her the way that I am.
For me, I was just thrown into a title fight when I was 22 years old. So I really didn't know (expletive) back then versus where I'm at now," Namajunas said.
Namajunas believes she has all the skill and passion in the world necessary to thrive in the sport of mixed martial arts (MMA), and says that the only thing she can't get enough of now is experience inside the Octagon:
"At this point in my life, this is the only thing that matters to me," Namajunas said. "I have the most passion ever. So skill and passion has never been something that's a problem, it's just experience. I feel that's always been something I could use more of.
Joanna says who's ready for her — after this fight, I will say I will be ready to fight for the belt that same night on July 30.
I'm really looking forward to that. I feel like I'm just so happy to be part of this journey and fortunate to be in the position I'm in.
I'm happy that the UFC is giving me this matchup because it kind of fits well with the way Joanna fights. She's a striker, and you don't see Karolina going to the ground either," Namajunas said.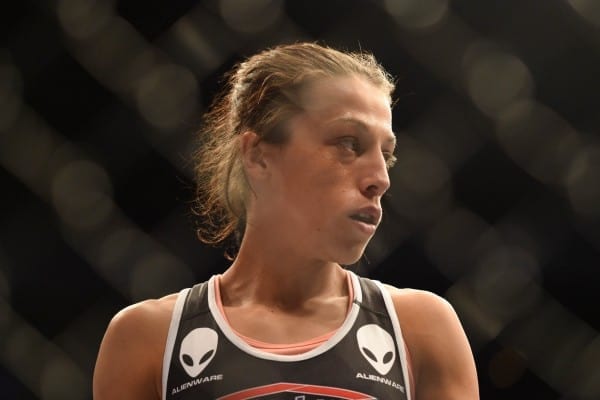 A bout between 'JJ' and Namajunas is possibly the biggest matchup to be made in the women's strawweight division today, and if 'Thug' is successful against Kowalkiewicz come tomorrow night, the dominoes might just fall into place to make the fantasy spectacle a reality:
"Everything's falling into place."
"I rise to the occasion," Namajunas said. "I feel like the higher caliber opponent I have, the more it brings out of me."
Namajunas and Kowalkiewicz are set to meet in the co-main event of UFC 201 live on pay-per-view (PPV) from the Phillips Arena in Atlanta, Georgia, and the winner will have an inside track to a title shot against the dominant champ.