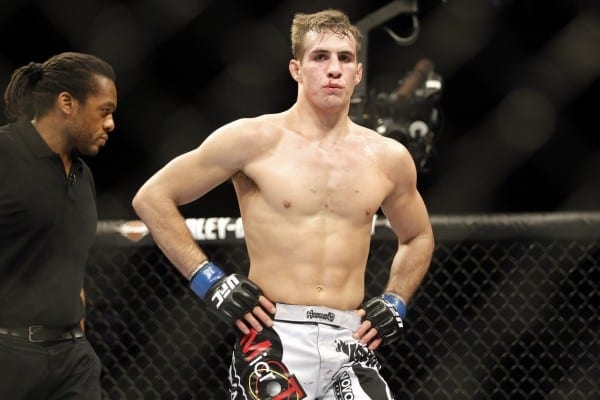 UFC welterweight contenders Rory "Red King" MacDonald and Hector "Showeather" Lombard were originally set to square off last April at UFC 186 in Canada, but a Lombard suspension due to the use of performance enhancing drugs (PEDs) would put a nail in those plans.
MacDonald would then go on to challenge champion Robbie Lawler for the title at last July's UFC 189 in one of the greatest fights of all-time. The two slugged it out for five rounds in a bloody war that ultimately saw the "Red King" fall in the final frame.
The Canadian star has now been recovering, but seems to be looking to get back into the cage sometime soon. That being said, Lombard's suspension is nearing its end meaning a bout between the two could finally come to fruition.
It seems as if that's the plan, as UFC President Dana White announced at a Q&A in Australia yesterday (November 13, 2015) that MacDonald would indeed be fighting "Showeather" next (Via Bloody Elbow).
Although nothing is confirmed as far as a date and venue goes, this could potentially be a huge divisional matchup between two of the best at 170-pounds.
Prior to his instant classic with Lawler, MacDonald had won three-straight over Demian Maia, Tyron Woodley, and Tarec Saffiedine, and he remains near the top of the rankings.
Lombard, despite his drug test failure, has technically won his last three bouts, although his latest win was changed to a no-contest.

Who would you pick to win if the two square off?