Ronda Rousey Wants Her Next Fight On Aldo vs. McGregor Card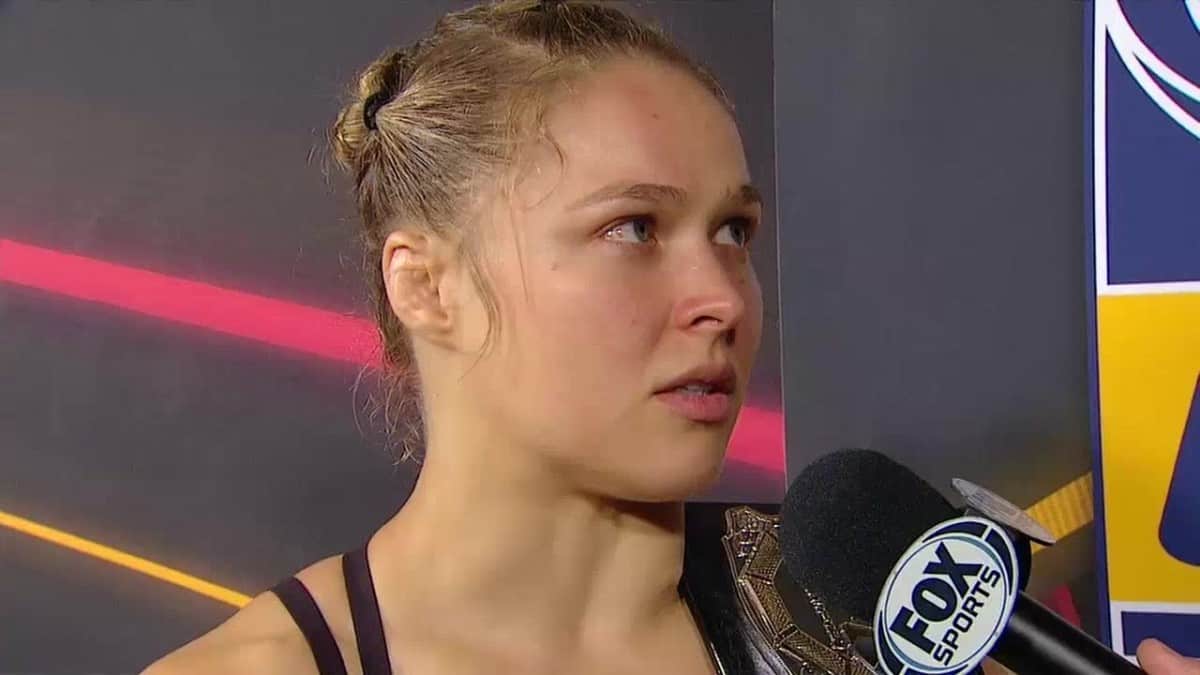 The dust had barely settled on Ronda Rousey's insane 34-second knockout of Bethe Correia (highlights here) in the main event of last night's (Sat., August 1, 2015) UFC 190 event from the HSBC Arena in Rio de Janeiro, Brazil, when talk already shifted to her next fight.
With the world waiting with baited breath for Invicta FC champion Cristiane 'Cyborg' Santos to maybe make 135 pounds for her oft-discussed bout with Rousey, the 'Rowdy' one told Ariel Helwani she thinks 'Cyborg' may not be giving enough of an attempt to make the fight happen:
"I prefer who makes weight and doesn't do drugs. But, uh, the fight's there for 'Cyborg.' She can make 145 pumped full of steroids, she can move down without 'em, and I'm not going anywhere. I don't see why everyone acts like I have so much to prove when she's the one that has to prove that she can actually fight legitimately."
Rousey is also accepting of the fact that she could be facing off with familiar foe Miesha Tate for a third time, something that her boss Dana White confirmed after 'Cupcake's' impressive UFC on FOX 16 win over Jessica Eye.
After she demolished 'Pitbull' last night, she said that she's perfectly fine with beating Tate once again, as it's mutually beneficial:
"Not at all. If that's what the fans want to see and she's the No. 1 contender, she deserves another shot; she's gonna get beat again, but you know, beating on Miesha seems to be good for both of our careers, so why not?"
As the UFC's biggest star continues her trend towards worldwide superstardom, the always-working Rousey already has a date in mind for her next fight, and it's a big one:
"When do I want to do it? I would like to be on the Aldo-McGregor card if possible. That would be really cool."
Indeed that would be cool, and if it does in fact happen, the UFC's pay-per-view (PPV) record could be in some serious jeopardy. That is, not as much as 'Rowdy's' next opponent, however.