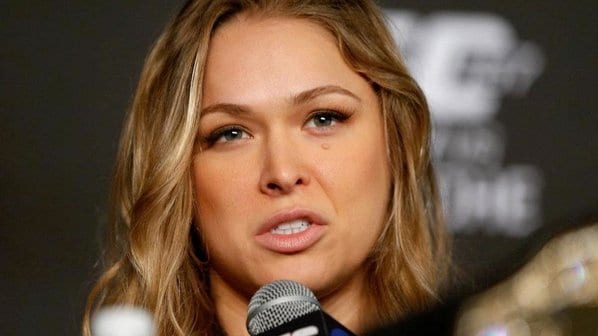 Heading into her headlining championship bout against Cat Zingano at this Saturday night's (February 28, 2015) UFC 184 pay-per-view (PPV) from the Staples Center in Los Angeles, California, dominant UFC women's bantamweight champion Ronda Rousey has taken over MMA media as one of the biggest stars of the sport.
At the forefront of the discussion is her oft-rumored bout with Cristiane "Cyborg" Justino, who will defend her Invicta FC featherweight championship against Charmaine Tweet on Friday, February 27, 2015; one day before Rousey fights Zingano. The fight is also in Los Angeles and will air on UFC Fight Pass – potentially opening the doors for a highly anticipated grudge match if both ladies win this weekend.
'Cyborg' spoke up at her open workouts yesterday to state that she would fight Rousey at a catchweight of 140 pounds 'tomorrow,' but that's not going to fly with 'Rowdy.'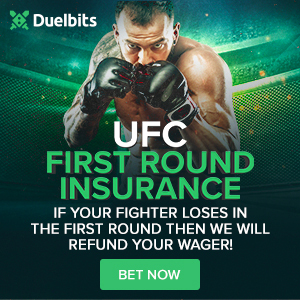 Speaking to the media while cutting weight at her UFC 184 open workout scrum (via MMA Junkie), Rousey said that 'Cyborg' ran away from Zuffa and simply needs to stop using performance-enhancing drugs (PEDs) in order to make the bantamweight limit of 135 pounds:
"[The fight] is already set up. I'm here. She's the one that left the company. She's the one that ran off. I'm still the champion of the division. I'm still here and she can come fight me or not. But it's been her decision to not come here."
"She can make 135 (pounds). She definitely can. The thing is, someone that cheats and makes things easier for themselves is always going to try and make things easier for themselves. That girl needs to learn that you're not always going to get advantages put in your favor. You need to learn a lesson that you need to do exactly what the other girls do. Stop taking f-cking steroids and make weight."
Rousey may have a point, yet it's been over three years since 'Cyborg' failed a drug test for the anabolic steroid stanozolol after her destructively fast finish of Hiroko Yamanaka at late 2011's Strikeforce: Melendez vs. Masvidal. She recently passed her mandated random drug test and has been cleared to face Tweet tomorrow.
But Rousey said the only woman she'd be willing to fight at featherweight would be former Strikeforce champ and women's MMA pioneer Gina Carano, who lost her championship to 'Cyborg' way back in 2009 and hasn't fought since.
That's evoked a bit of controversy from fans, who believe it a bit hypocritical to take on an actress who hasn't fought in well over five years at a weight she is unwilling to face an active fighter who is actually relevant (and one who most give the best chance of actually defeating her).
Justino isn't the only woman on Rousey's hit list; however, as longtime UFC ring girl Arianny Celeste was recently spotted calling Rousey a 'bully' for her comments that fighters should be paid more than the ring girls.
When asked about Celeste's views during her scrum, Rousey didn't mince words with a brutally honest response:
"What did I say that I was a bully? I said that the fighters should get paid more than the ring girls. That doesn't make me a bully, that makes me f-cking right."
"I'm sorry, but she wouldn't have a job if it wasn't for the fighters. She wouldn't. Do you think her walking in circles around the two guys or two girls out there like, fighting for their lives is worth more? You think she works harder than they do? I didn't say that she needed a pay cut. I said either the ring card girls are paid too much or the fighters aren't paid enough."
Overall, Rousey said she simply isn't impressed with the qualifications of what Celeste does for a living:
"I'm sorry, but I'm not impressed with the job in itself."
Rousey may have another good point, and while many certainly aren't going to like it, she remains one of the most honest and polarizing fighters in MMA. It still seems a bit contradictory to take what most would deem an easy fight against Carano (seemingly for a huge and quick payday) while turning down a bout with 'Cyborg,' but she is the champion and can call the shots right now.
Does Zingano have much of a chance to shake things up with a huge upset, or will Rousey stay undefeated to continue her drawn-out song and dance with Justino?