Ronda Rousey Unveils Upcoming Supplement Line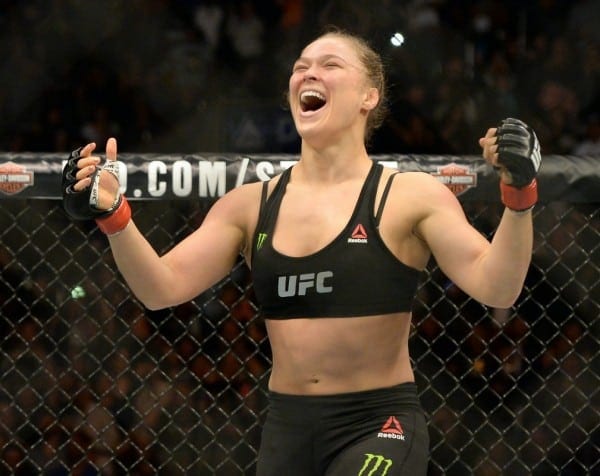 A few weeks ago, former UFC bantamweight champion Ronda Rousey revealed that she would releasing some "major news" in the near future.
That news, as it turns out, isn't that she'll be returning to the Octagon, nor is it that she'll be competing in the WWE (World Wrestling Entertainment).
Instead, Rousey took to her official Twitter account earlier today to announce that she's partnered with Max Effort Muscle to produce a new line of supplements aimed at women. The company has promised that the ingredients used in the supplements will not lead to positive drug tests, which is valuable in today's world where fighters have failed tests for tainted supplements.
A statement was released on the company's official website as well:
"Ronda grew up in the olympic testing system and has been drug tested since the age of 14. She knows how important it is to have the self-awareness of what you put in your body. As a Co-Owner of Max Effort Muscle she can see the quality, ingredients, and the manufacturing of every single product. She can also go an see where and how they are being made to bring Max Effort Supplements, the best supplements on the market, to you. Ronda is an Olympian. The Greatest Female UFC Champion. She Has redefined what strength means for women. Ronda Rousey is a Timeless Cultural Icon!!!!"
As far as her fighting career goes, it's unlikely that Rousey will ever return to the UFC. The ex-champion has suffered back-to-back stoppage defeats to the likes of Holly Holm and Amanda Nunes, and she hasn't competed since last December's UFC 207.