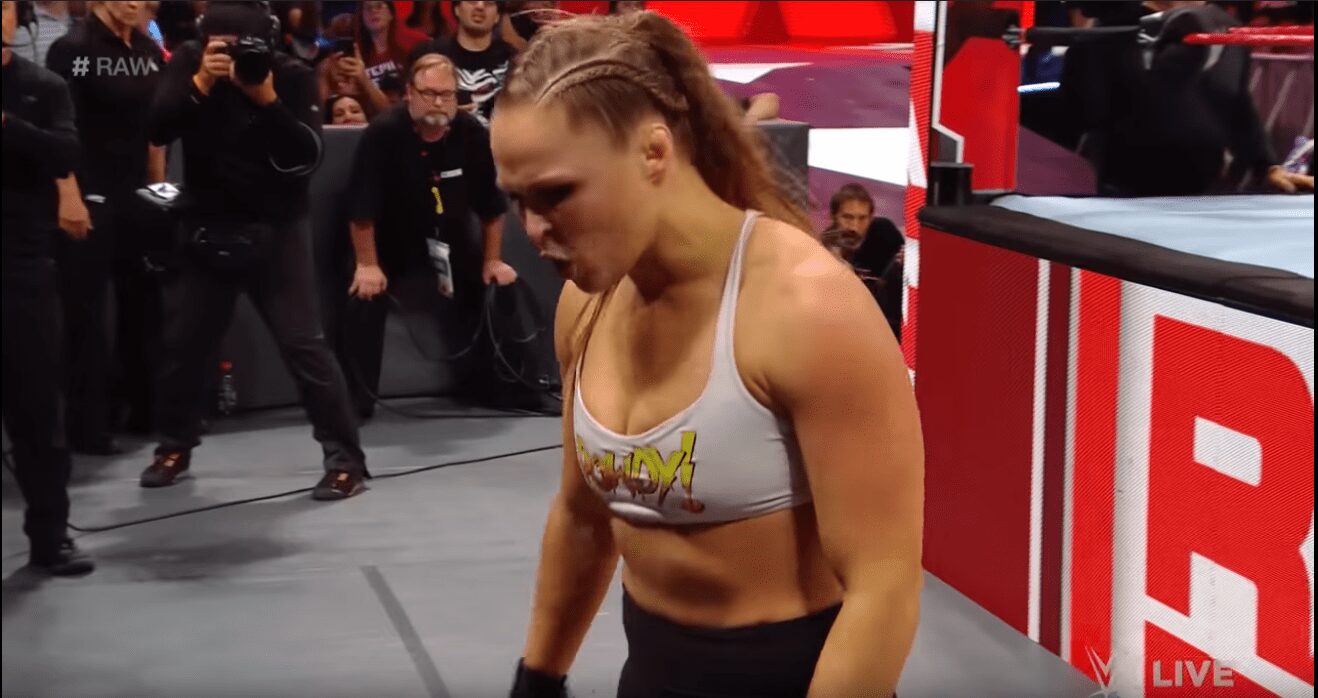 Ronda Rousey is officially a heel in the WWE.
"The Rowdy One" has been getting it rough from WWE crowds in recent weeks. From getting heckled into messing up her lines on live television, to being out-right booed by crowds, Rousey has decided to become the villain. On her official YouTube channel recently, Rousey was asked about her most recent promo on Monday Night RAW.
In the promo, Rousey said she's done dancing around and being nice for the WWE Universe's entertainment. Now, she's doing things for herself. This was before attacking beloved fan-favorite Becky Lynch. Rousey doubled down in her YouTube video, saying "f*ck" the WWE Universe, before breaking kayfabe (character) and saying wrestling is scripted (via SEScoops):
"It wasn't a promo. They gave me other things to say, I didn't f*cking say it. It's not a f*cking promo, it's not an act. I'm not going out there and doing your f*cking acting anymore. They can say it's part of the act to try and save face to everybody else, but it's not an act.
"I'm going out there, I'm doing whatever the hell I want, and they can explain it however they want, but, f*ck em. Everybody, WWE Universe included. I admit that I'm going to disrespect the sport that they all love so much. "Oh don't break kayfabe, Ronda -" wrestling is scripted.
"It's made up. It's not real. None of those b*tches can f*cking touch me. The end."
Rousey is currently gearing up to defend her RAW Women's Championship at WrestleMania 35. It's expected she'll be part of the first women's match in history to headline a WrestleMania card. She'll share the ring with Charlotte Flair, daughter of two-time WWE Hall Of Famer "The Nature Boy" Ric Flair, and Lynch.