Heading into the biggest fight of his MMA career when he takes on fellow rising prospect Thomas Almeida in the main event of this Sunday night's (May 29, 2016) UFC Fight Night 88 from the Mandalay Bay Events Center in Las Vegas, bantamweight knockout artist Cody Garbrandt has had a surprisingly distraction-free training camp.
In a recent interview with MMA Junkie's Mike Bohn, Garbrandt said that while the drama of the departures of former UFC champ TJ Dillashaw and longtime team mainstay Joseph Benavidez had previously thrown a wrench into his preparation, that hasn't been the case for his pivotal showdown with Almeida this weekend:
"I wish there was more drama. I always felt like when I'm invested in ways or put in situations where I have to overcome a lot of adversity going into fights. This is the first time where I'm just training and that's it. Nothing really gets in my mind, and nothing blocks my focus from what I have to do when the fight comes on that day when I step in the octagon.
"It doesn't really bother me if there's drama with the team or if people believe in something or talk (expletive) about the team. I don't let it enter my training or my thought process. When I leave the gym, I don't think about fighting. I think about being with my family and other things from just fighting. That's why I can stay in my own lane with stuff like that. I think about what I cherish the most. That drama is a small percentage of my life."
With the beef between Dillashaw and Team Alpha Male founder Urijah Faber obviously the biggest story from the Sacramento-based camp over the past year, it would seem that Garbrandt has been able to rise above (despite some measured outbursts at Dillashaw in the media) and focus on the fight ahead.
That's probably a good thing, as the 20-0 Almeida is rightfully regarded as the future of the suddenly burgeoning 135-pound landscape, something that will be all but confirmed if he can hand the 8-0 Garbrandt his first-ever professional loss on Sunday.
But Garbrandt obviously doesn't see that happening, and he has a very specific reason why. Read on to the next page to find out why Garbrandt said his style beats Almeida's everyday…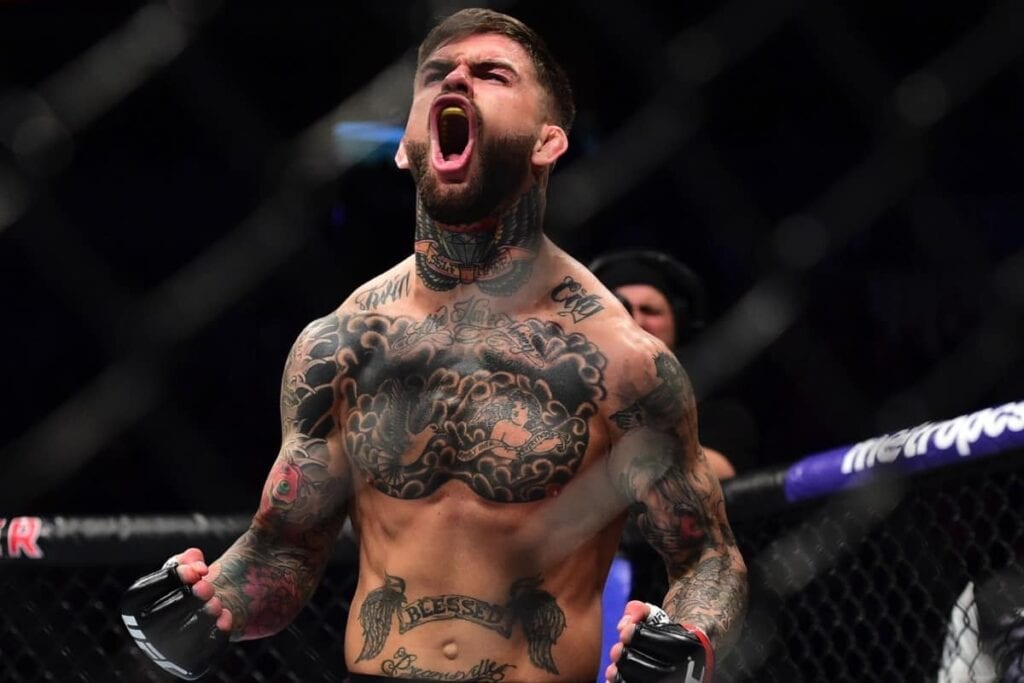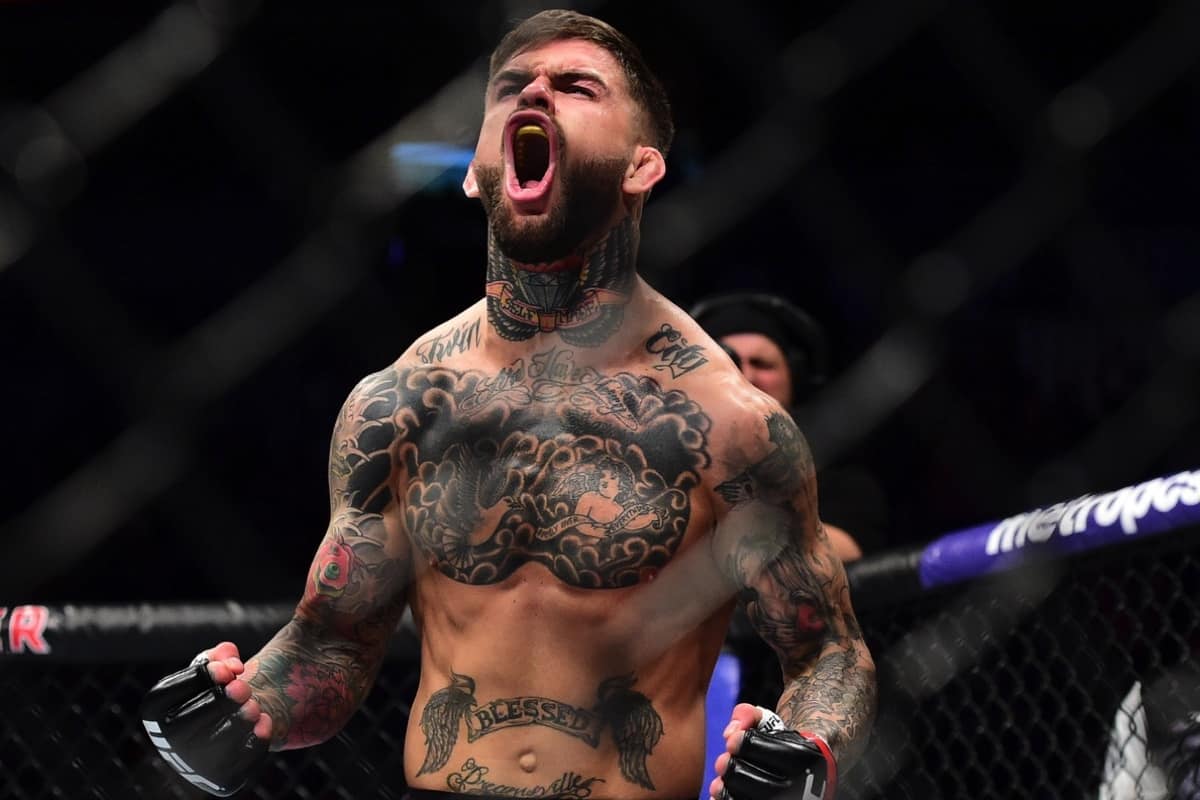 Describing his matchup with Almeida, which many fans and media members predict will be one of the heaviest-hitting UFC fights of 2016 thus far, Garbrandt had little respect for Almeida's illustrious skillset. In the mind of "No Love," he's going to decide the pace of this fight, and his boxing will trump Almeida's Muay Thai any day of the week:
"I have to fight at my pace and make him dance to my song. I really believe boxing beats Muay Thai every time. This matchup is a long time coming that I've wanted to get my hands on this dude."
And even though he's run roughshod over four straight opponents in the octagon, Garbrandt thinks that Almeida is yet to be truly punched by someone who knows what he's doing (despite Almeida being dropped by longtime bantamweight vet Brad "One Punch" Pickett at their action-packed fight at UFC 189):
"He's never been hit by a fighter that knows how to punch," Garbrandt said. "I'm definitely going to test his chin early on and go from there. If he's still standing, we'll find another way to break him down."
Some not surprisingly strong words from "No Love," who will truly make a splash in a buzzing division full of young talent if he can laugh at the odds and derail Almeida's hype train this weekend. Will the lack of drama in his biggest training camp help or hinder him come fight time?