Rich Franklin UFC Return? There Are Days When I'm Very Hungry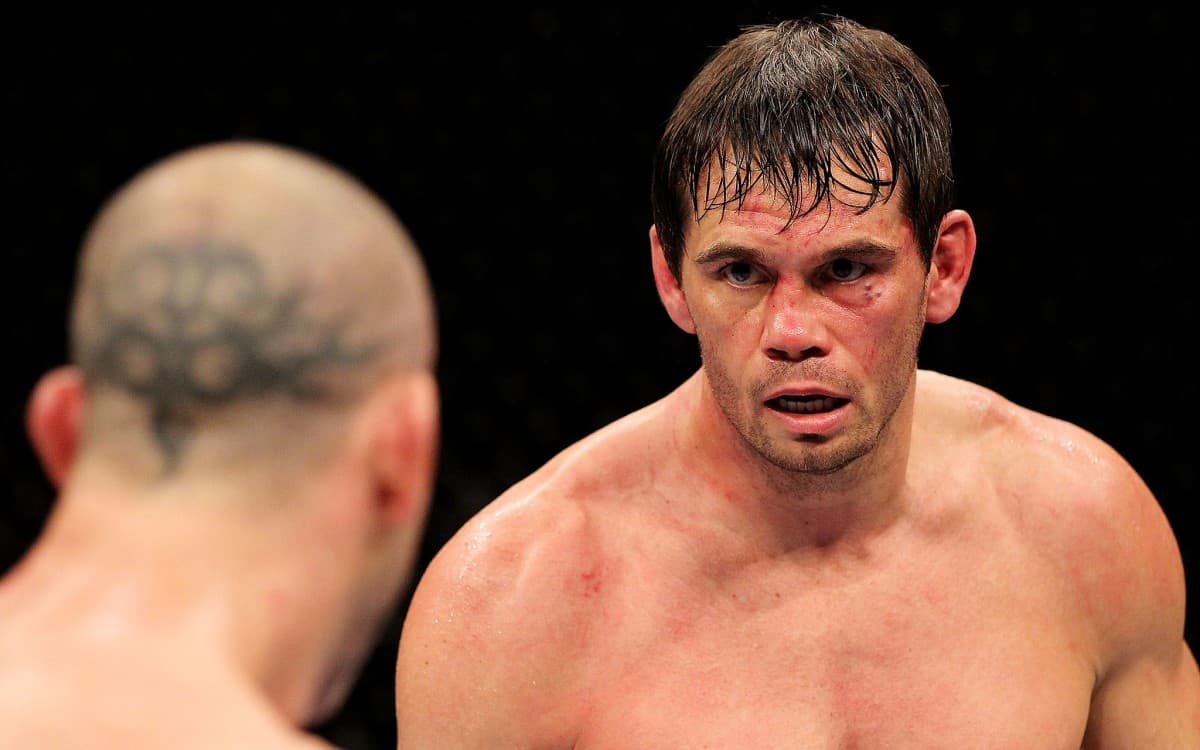 Rich Franklin UFC legend and nice guy
Former UFC middleweight champion Rich Franklin played a pivotal role in the promotion's early days, debuting as a 11-0 (1) prospect at UFC 42 in 2003. He beat Evan Tanner by decision that night in Miami, Florida, and then won by TKO in the rematch at UFC 53 to become the fourth 185-pound champion in the UFC.
Unfortunately for Franklin, he was only able to defend the title twice before meeting his kryptonite Anderson Silva at UFC 64. "Ace" has since gone on to get a 29-7 (1) record, but hasn't competed since 2012. He recently took a job as vice president of Asian MMA promotion ONE FC, and it's looking like the end of an illustrious fighting career for Franklin.
Speaking with The MMA Hour today, "Ace" discussed his new job at ONE FC, and the Pride style rules that the promotion adopts:
"ONE FC is a great organization, and they are some really great goals. It's kind of like what we did in the USA with the UFC in the early days; they are a growing organization and they have great vision. It's not exactly Pride rules as they don't allow stomps, but that was an adjustment for me. I fought under the unified rules of MMA, and the first show I attended and it was shocking at first. It's really not much difference to a standing kick knock out and it does make fights more exciting."
Undoubtedly ONE FC's biggest draw right now is former Bellator welterweight champion Ben Askren. "Funky" is currently the Asian organization's ww champion, and has been involved in a fair amount of anti-UFC talk since heading East. Franklin gives his opinion on the controversial ONE FC champion:
"I think that, for Ben, fighting under the global rules set is a lot better for him. The ability to control from the cross mount and land grounded knees is a big advantage for him. To each his own, Tito is a perfect example of someone who was constantly butting heads with Dana White, and that kinda worked. If that's who Ben truly is, then that works. If it's just a façade then it won't."
I'm not really sure that Tito Ortiz is a great example of someone who went up against the UFC and won, but I think I get the point Franklin is making. He continues on the subject of ONE FC coming to the States:
"ONE FC has a very strong hold on Asia right now, and we have talked about (going to the USA). Capturing Asia is the primary goal, we just signed a ten fight deal in China. It will be the first major outside promotion to be done in mainland China, in Beijing. My fight career and my ONE FC career is two different things. If I fight again it will be for the UFC, I still train daily, I don't get out of shape. There are days when I'm very hungry to fight, I would love to get one last fight, but it's possible (that I won't)."
Franklin remains rather 50/50 about his next fight, but with nearly two years out and being 39 years old; surely it's crunch time soon. On that subject, Franklin says he'd like a fight similar to his duo against Wanderlei Silva, and also muses on "The Axe Murderer's" controversial retirement from MMA:
"I'm satisfied with what I accomplished in my career, I'm capable of moving on, but I'm physically good enough to run a couple more camps if I needed to. I have to decide by the end of the year for sure. I would look for an epic battle like my two fights against Wanderlei Silva. We are a dying breed, we are the last of the Mohicans. His comments about the UFC, are unfortunate. It looks like he is leaving and he is bitter, but that's what happens as an athlete. There are pressures in any organization in sports. It's part of the game."
Franklin, as ever, comes across as the consummate professional. He has made a career without really trash talking at all, and served as one of the original champions and nice guys of MMA. Do you think Franklin should return after his brutal TKO loss to Cung Le in 2012, or should he call it a day and concentrate on his future?