Rhys McKee chases Khamzat Chimaev rematch ahead of UFC Paris: 'People are going to want me to fight him again'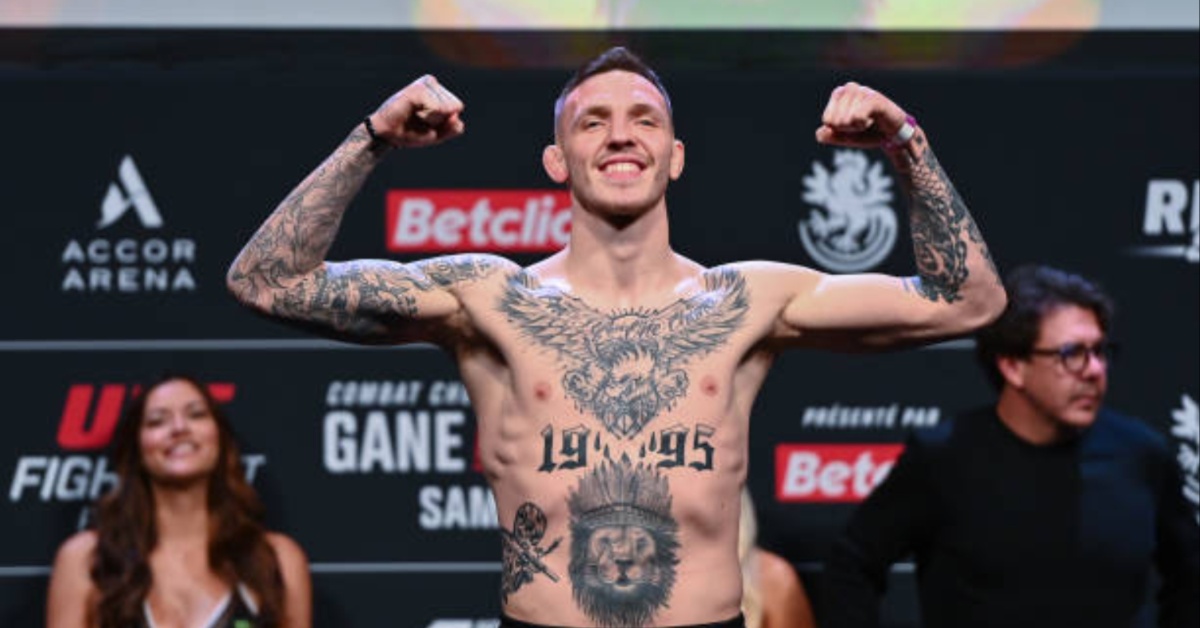 Seeing his initial Octagon tenure come to a close following a one-sided loss to Khamzat Chimaev and a close judging defeat to Alex Morono back in 2020, former Cage Warriors welterweight champion, Rhys McKee has claimed fans will be chomping at the bit for him to rematch the undefeated Chimaev following his return at UFC Paris today.
Ballymena native, McKee, a former undisputed Cage Warriors welterweight champion, makes his Octagon return today on the preliminary card of UFC Fight Night Paris at the Accor Arena, attempting to right wrongs set prior in 2020, taking on Ange Loosa in a welterweight pairing as he kicks off his second stint under the Dana White-led banner.
Featuring against the above-mentioned Chechen finisher, Chimaev on short-notice on 'Fight Island' back in 2020, McKee was stopped a slew of opening round ground strikes by the AllStars MMA staple, before returning later that year in a close decision loss to Morono.
Landing three victories including a Cage Warriors title triumph in the time since, McKee, who turned in consecutive stoppages of Aleksi Mantykivi, Justin Burlinson, and UFC alum, Jim Wallhead since his UFC departure, claims fans will clamour for him to fight Chimaev in the future off the back of viewing his return to the Octagon in France.
Rhys McKee claims fans will clamour for him to rematch Khamzat Chimaev
"Obviously, when I fought Khamzat (Chimaev), I travelled half way across the world on six days' notice, with no training, to fight a man," Rhys McKee told TalkSPORT reporter, Jordan Ellis. "That alone shows I've got a big set of stones."
"The next time, I fought (Alex) Morono who had over ten fights in the UFC," Rhys McKee explained. "That was my last fight, that was over three years ago and he's still in the UFC. This is a nice one back [against Ange Loosa], but don't get me wrong, I'm going to come for these names again. I'm going to make enough noise – have enough clean performances here that people are going to be wanting me to fight Morono again and fight Khamzat again." 
Can Rhys McKee kickstart his UFC Paris return with a win over Ange Loosa?