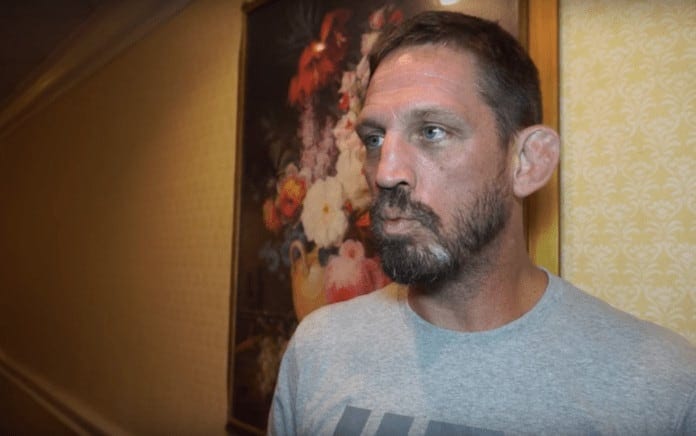 The mixed martial arts (MMA) world was dealt some extremely saddening news this weekend when word arrived that former Xtreme Couture and Team Quest coach Robert Follis had surprisingly passed away at only 48 years old.
Few details were made available about the untimely passing, but today (Mon. December 18, 2017) his death has been officially ruled a suicide according to confirmation obtained by MMAjunkie from Colleen Downey, a rep for the Clark County Office of the Coroner/Medical Examiner.
The report stated Follis died of a self-inflicted gunshot wound to the head on State Route 160 in Las Vegas last Friday. No other details were made available.
Over the weekend, a host of several prominent MMA personalities in addition to his friends and family voiced their longtime respect and admiration for Follis, who had made a name for himself as a prominent member of Oregon's Team Quest, where he was a coach for respected names like Dan Henderson and Randy Couture. He also coached UFC names like Miesha Tate, Kevin Lee, and Brian Caraway at Las Vegas' Xtreme Couture, a team he recently left after rebuilding it to prominence since relocating there in 2013.
Our hearts go out to Follis' family, friends, students, and everyone that he impacted during an accomplished career in our sport.