The ink had barely dried on former WSOF lightweight champion Justin Gaethje's electric UFC debut win over Michael Johnson in the main event of last week's (July 7, 2017) The Ultimate Fighter (TUF) 25 Finale from Las Vegas when the entire MMA world began their own version of fantasy matchmaking for 'The Highlight.'
There were those who want to see Gaethje face off with top-ranked Tony Ferguson, a bout that he called out for himself, and others deemed a striking-based showdown with Edson Barboza or Anthony Pettis as the next logical choice for the UFC's newest hot commodity. Of course a fight versus Khabib Nurmagomedov was thrown out there, but it's unlikely 'The Eagle' will return – if and when he does return – to face a newer opponent like 'The Highlight."
And then of course was the potential dream match-up with UFC lightweight champion Conor McGregor, who will face Floyd Mayweather Jr. in their spectacle of a boxing match on August 26 before supposedly fighting in the octagon before the end of the year. It's an unlikely prospect for Gaethje to get that fight, however, as Nate Diaz or possibly Nurmagomedov are the front-runners for the next "red panty night.""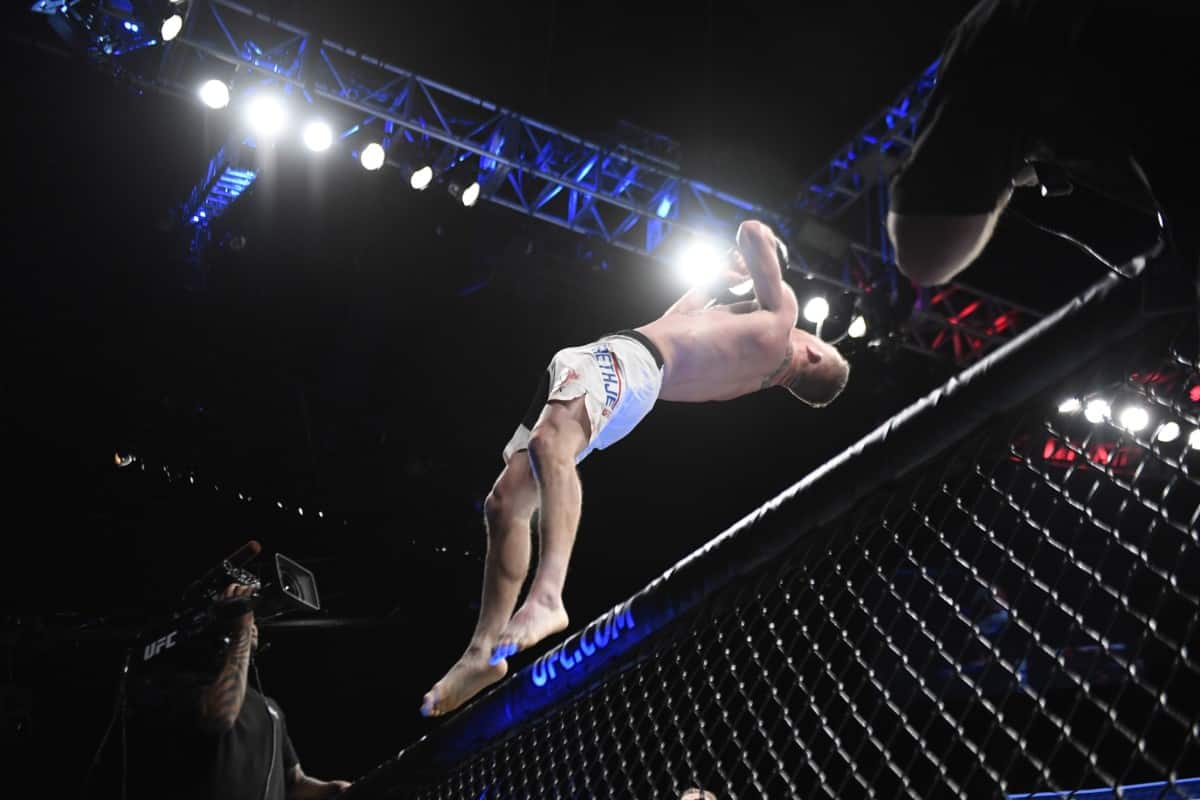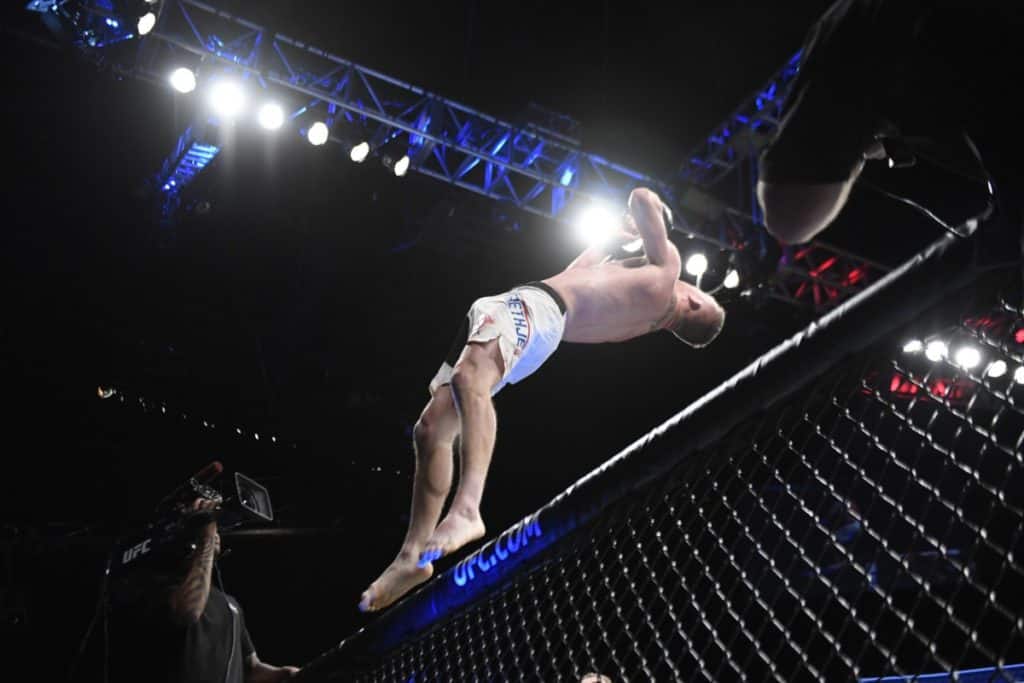 That's okay, of course, as the 18-0 Gaethje clearly has plenty of time to work his way up the packed lightweight ranks, and all of the aforementioned bouts are huge ones. However, the UFC is reportedly planning on something else entirely, as Ariel Helwani revealed that Gaethje vs. former champ Eddie Alvarez is in the works for later this year – possibly after the two coach The Ultimate Fighter (TUF) 26:
UFC is targeting Justin Gaethje vs. Eddie Alvarez later this year, sources say. There has also been serious talk of them coaching TUF 26.

— Ariel Helwani (@arielhelwani) July 11, 2017
If it were to happen, Gaethje vs. Alvarez is indeed an odd booking considering that Alvarez was and is linked to a rematch with Dustin Poirier after an anticlimactic ending to their firefight at MAy's UFC 212, a bout in which 'The Diamond' rocked Alvarez only to see 'The Underground King' fight back by doing the same until an illegal knee caused a controversial no contest to end the bout.
In that sense, it's kind of an odd booking from the UFC with so many potential great fights out there for Gaethje and Alvarez not being even in the conversation for the best of them. The MMA community also wants to see Poirier and Alvarez battle for a definitive ending to their first match-up, and it was no surprise to see Poirier express his disappointment at Helwani's report:
This is messed up man

— The Diamond (@DustinPoirier) July 11, 2017
What's more, the fight could come at the end of yet another uniform season of TUF, a show whose ratings are tanking year by year but is still produced and shoved down the public's throat on a set schedule two times every year.
The UFC finally has an exciting future star in Gaethje during their brutal start to 2017, and if this report proves true, they could be putting him on ice for the better part of the year just to save their struggling flagship reality show. It's yet another questionable decision from new UFC owners WME-IMG that makes it look like they don't really know what they're doing in the fight game, or just implies they don't care what their fans want.
Gaethje vs. Alvarez would be a fine fight; that much is certain. But Alvarez already has a pre-installed rivalry with Poirier to solve, and every MMA fan in the world would tune in to watch Gaethje battle Barboza or Ferguson.
And overall, at the end of the day, shelving your hottest new commodity so he can fight a former champion who isn't exactly a fan favorite isn't the kind of decision that's going to help you pay back $4.2 billion.