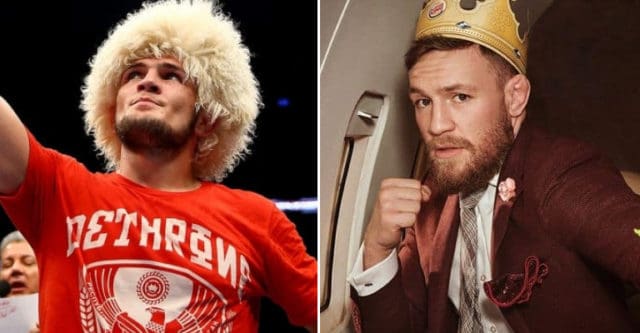 Conor McGregor made his grand entrance in Brooklyn on Thursday by grabbing a metal guard rail and throwing it at a bus outside of the Barclays Center. As it turns out, that happens to be Khabib Nurmagomedov's bus.
Extended Footage Of Conor McGregor Attacking Khabib's Bus https://t.co/3IJtaQbOo7 via @YouTube

— Zombie Prophet (@ZPGIFs) April 5, 2018
Nurmagomedov infamously confronted McGregor's pal and training partner Artem Lobov earlier in the week as the two prepare for their respective fights at Saturday's UFC 223.
Nurmagomedov grabbed the back of Lobov's head and appeared to slap him during a heated conversation in Russian.
Whether or not McGregor's antics were in retaliation to that remains to be scene, however the two have had bad blood for quite some time. Video footage surfaced a while back of McGregor and Nurmagomedov mouthing off backstage somewhere, and ever since the two have traded barbs in the press and online.
If you enjoyed this story, please share it on social media!