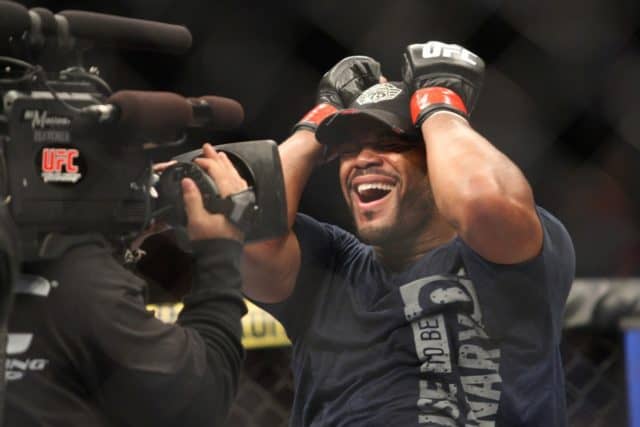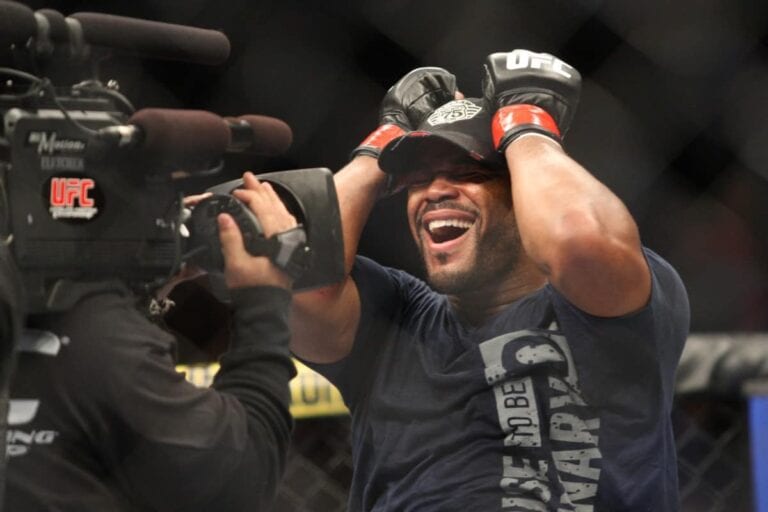 Rashad Evans has officially announced his retirement from mixed martial arts (MMA) competition.
The 38-year-old former UFC light heavyweight champ makes the call after suffering a devastating first round knockout loss at the hands of Anthony Smith at UFC 225 earlier this month (Sat. June 9, 2018). Smith connected with a knee on Evans just under a minute into the fight that rendered him unconscious.
Evans joined the inaugural episode of Ariel Helwani's MMA Show and officially announced his retirement. After five straight losses Evans is walking away from the sport (quotes via MMA Junkie):
"It's hard," Evans said. "I don't want to go out losing, or nothing like that, but at the same time it's what I need. It's what I need to do because I feel like I have other things in life that are calling me to go, too.

"I thought how hard it would be for me to really say these words or really make a statement about it, but I needed to. It's part of me healing and just accepting the what-is. I can't fool myself any longer about it."
Evans doesn't think that he would've stopped fighting had his career not gone the way it has lately. Although the former Ultimate Fighter winner is unsettled with the way things ended, he thinks this is the way it needed to be:
"I feel a little unsettled about the way my career ended, but I think I had to end this way," Evans said. "I don't think I would have stopped if it didn't end this way.

"Having it end this way, it was hard, but there's no mistakes in life and it was necessary. I trust the process in life and I trust the universe, and God, and I know it's going to decide what's best for me."
Suga has had a storied career. He has picked up victories against fellow MMA titans such as Chael Sonnen, Dan Henderson, Tito Ortiz, Quinton "Rampage" Jackson, Forrest Griffin, Michael Bisping and so many more.
As aforementioned, Evans also won The Ultimate Fighter Season 2 (TUF 2). He has accomplished what many who step into the cage can only dream of. Evans said that with certainty he can confirm that his fighting days are done:
"I can say for certainty that I won't fight again," Evans said. "I feel like there's other things in life I want to do. I know there's other things in life I want to do. … It's so much that goes into it all. At one point in my life I felt as if fighting was everything – it was everything.

"But now, I put life second. But now life is taking over and fighting is becoming second. Competing in a sport like MMA where you have a lot of guys who haven't been to the top of the mountain, who haven't experienced the things I've experienced, they're hungry for it. For me, I was just lukewarm."
If you enjoyed this story, please share it on social media!