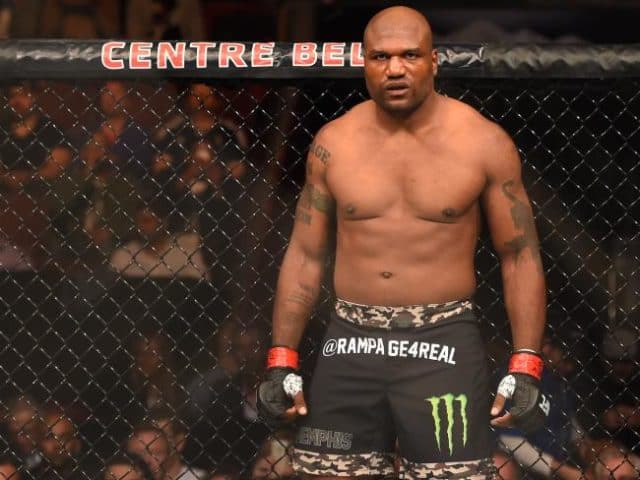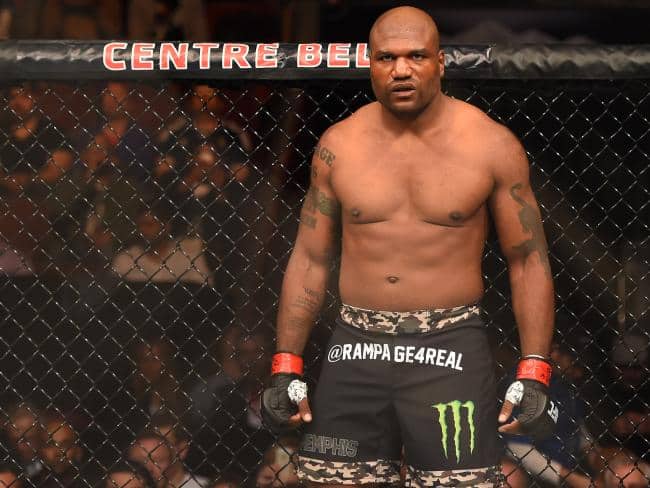 Former UFC light heavyweight champion Quinton "Rampage" Jackson is currently in an interesting situation regarding his MMA (mixed martial arts) career. He does know two things, which are that he is officially done with Bellator MMA and that he has lingering contractual obligations to the UFC.
His recent run with Bellator was a lone UFC fight against Fabio Maldonado back in April 2015. This was supposed to be part of a new deal to allow Jackson to return to the Octagon. Jackson declared himself a free agent after claiming that Bellator failed to honor certain clauses, but he eventually settled it and went back to Bellator. His UFC contract is picking back up again.
Jackson opened up on his status with the UFC during a recent interview with Ariel Helwani on The MMA Hour.
"It's very confusing," Jackson said. "It's no secret that I was in a lawsuit with Bellator after I went back with the UFC to fight Fabio [Maldonado], so I had to go back to Bellator and fulfill a contract and that contract ran out. I still have an existing contract with the UFC, but things change. The UFC, they sold the company since all that, so I don't know.

"I haven't talked to Dana personally about it. My manager Tiki Ghosn has been talking to him, but I think the UFC is doing great things for the company. They're in a good place. I just don't know what's going to happen for me."

"But now that Dana White is letting Conor McGregor box, I've always asked Dana to let me do some s**t like that," Jackson continued. "Hopefully, Uncle Dana, if you got ties with boxing now, let me try some of that s**t."
Jackson does have a fight that he wants in mind, which is a rematch with former UFC light heavyweight champion Mauricio "Shogun" Rua, who beat Jackson by first-round TKO in a memorable battle for Japan's PRIDE promotion.
"I would love to revenge my loss against 'Shogun' because that's one loss that don't sit well with me for personal reasons," Jackson said. "I love 'Shogun' as a person, we get along great, but as a fighter, I never should have taken that fight with my injury. I regret not backing out of that fight, I do. I was dumb back then. I was making cash money, and I was just blowing through it, and I was living fight to fight. It was that street life. I fight injured a lot, and sometimes you win, sometimes you don't, but that fight I should have said, 'Naw, naw, let me heal up.'"
The former UFC light heavyweight champion will turn 40-years-old next June. Despite his advancing aging, Jackson believes that there are a few more battles to come for him.
"I think I got three good fights in me, then after that then I'll see if I have three more good fights in me," Jackson said. "I really would like to fight because, in MMA, I feel like fighters can get old overnight. I'm 39 years old, I put 17 good years into this sport, and my body has taken a toll. I think that I know how to train with injuries and stuff like that, and I'm training smarter. I still have enough juices and energy to entertain the fans, I love entertaining the fans."

"My whole career I never dealt with the managerial s**t. I just like train and fight, f**k, play video games, play with my toys, play with my kids, that's my life."
If you enjoyed this story, please share it on social media!